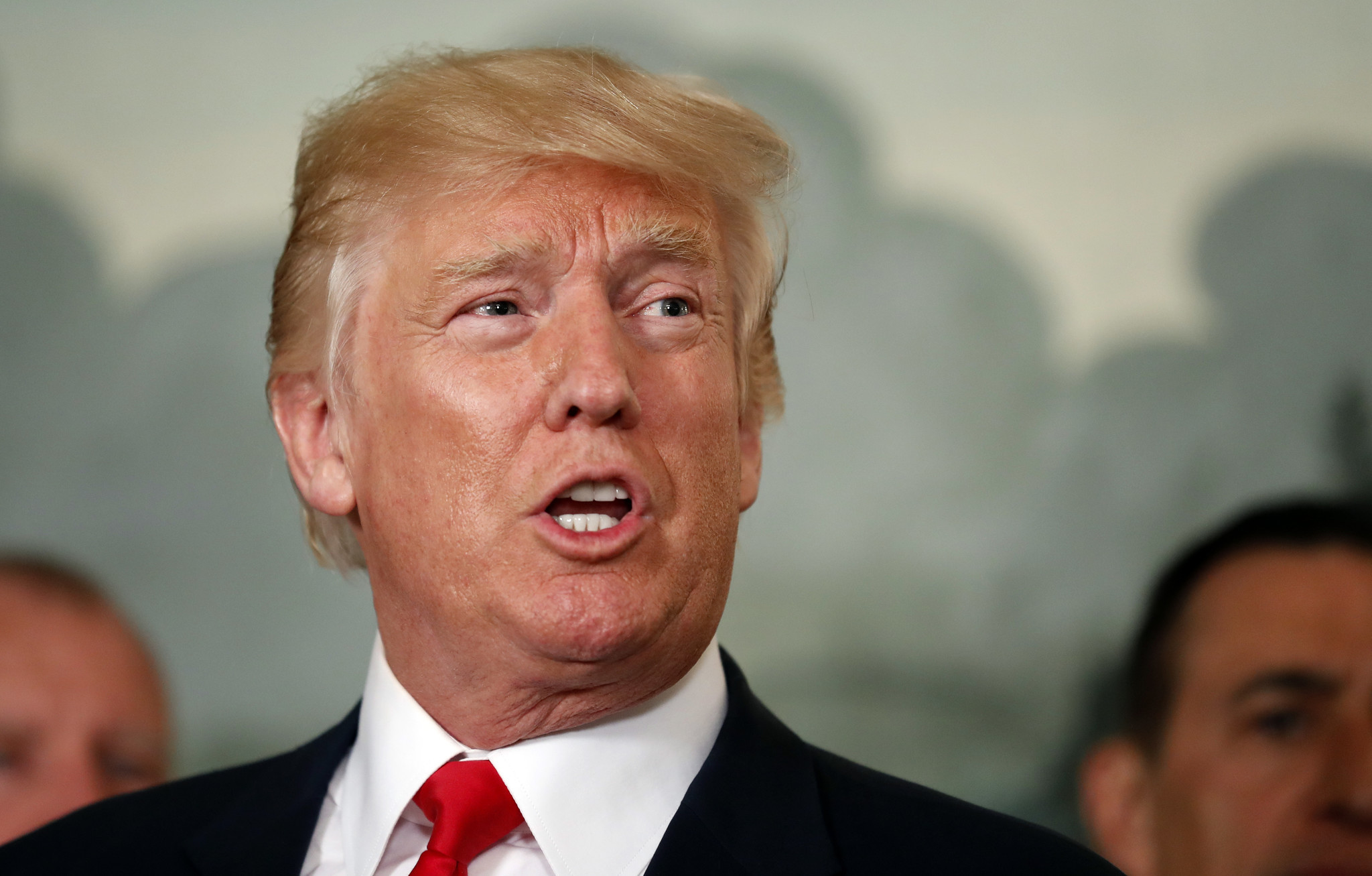 I have been a Republican all my life. I remember watching the Republican National Convention in 1956, when I was 8 years old, and seeing President Dwight Eisenhower nominated for a second term.
When I turned 21, I registered as a Republican and have voted for all but two of the Republican presidential candidates since 1972.
Growing up in the 1960s, the era of civil rights, the Vietnam War, the emerging environmental movement and the sexual revolution, most of my youthful colleagues were Democrats or something to the left of Democrats.
Why did I become a Republican?
First, the Republican Party was the anti-slavery and pro-union political party. Abraham Lincoln, the first Republican president, remains as the greatest Republican president.
I was attracted to the Republican Party because it supported a strong military, but opposed big government. Big government, like big business, is something to be feared and controlled.
Finally, I became a Republican because my parents were Republicans. Like church affiliation, most individuals adopt the party identification of their parents. Although my parents were Republican, they were never activist nor straight-ticket Republicans.
My father was a policeman for over 30 years, and that influenced my partisan choice. During the 1960s, the police were perceived as the enemy by many political activists. They were the pigs.
In some cases, the police deserved their negative reputation. There is no doubt that many law enforcement officials in the south used violence against peaceful civil rights protestors.
In spite of these shortcomings, the police were often subjected to unfair criticism. They were expected to be lawyers, psychologists and social workers, in addition to enforcing the laws. They were always criticized and seldom supported.
I not only considered myself a Republican, but I was also a conservative. Whittaker Chambers, Barry Goldwater, William F. Buckley and Ronald Reagan were my heroes. At this point, most readers are probably saying, "Whittaker who?" Chambers book, "Witness," remains as the greatest but, most overlooked conservative book ever written.
I opposed the campaign of Donald Trump from the beginning. I believed he was neither a Republican nor a conservative. A look at his voter registration record shows he spent more time as a Democrat than a Republican. He was also registered as an independent and a member of the Reform Party. The last time he left the Republican Party, he called them "crazy right," and he only rejoined the party about 18 months before seeking the Republican nomination.
His actions as president have reaffirmed my view that he is unfit to be president. As he did during the campaign, Trump frequently changes his positions or simply lies. Here is a short list of the lies and exaggerations of Donald Trump:
— Trump has not been able to pass one piece of significant legislation, but he argues that no president "has accomplished as much as the president in the first six or seven months.
— Trump has cozied up to Vladimir Putin and the Russians, although they remain one of the greatest threats to our nation. Trump continues to deny any Russian involvement in the 2016 presidential election, although every intelligence agency disputes that notion.
— When asked by Bill O'Reilly how he could defend a "killer" like Putin, Trump responded: "There are a lot of killers … You think our country is so innocent?"
— Another example of Trump's moral equivalency was when Trump defended the Nazi, KKK and white supremacist protesters in Charlottesville by saying "there is blame on both sides," and "some very fine people" participated in the rally. I have yet to find a "nice" Nazi, Klansman or white supremacist.
— Instead of attempting to unite the nation in times of crisis, as previous presidents have done, Trump is the Great Divider, pitting one side against another.
— Trump's ego is so big that it is impossible for him to admit a mistake. It is always the fault of others. Evan though he sold himself as the "great dealmaker," he was unable to make a deal to repeal and replace Obamacare. Instead, he blames Republican Majority Leader Mitch McConnell and Republican Senator John McCain.
— A major campaign promise of Trump was to build a wall on the United States-Mexican border and guaranteed Mexico would pay for the wall. Now Trump is demanding that Congress pay for the wall or else Trump will shut down the government.
— Trump told the American people he selected the best people to advise him as president. A Jan. 28, 2017 photo showed Trump sitting in the Oval Office while talking on the phone to Putin. Trump was surrounded by his handpicked advisers Reince Priebus, Sean Spicer, Michael Flynn and Steve Brannon. All of Trump's personally selected advisors have since been fired.
Conservative columnist Charles Krauthammer called Trump's statement on Charlottesville "a moral disgrace." The conservative magazine, The Economist, said "Donald Trump is politically inept, morally barren and temperamentally unfit for office."
Republican Senator Bob Corker of Tennessee, a strong Trump supporter, now says that Trump "has not been able to demonstrate the stability nor the competence" needed to be president.
The most damning statement about the Trump presidency comes from former Republican Senator John Danforth of Missouri. Danforth, an ordained Presbyterian minister, wrote in The New York Times that Trump "stands in opposition to the founding principles of our party — that of a United country." The first resolution passed at the first Republican National Convention was that "the union of the states must and shall be preserved."
The motto of America is "E Pluribus Unum," meaning "out of many, one." Under Trump, we have way too much Pluribus, and not enough Unum.
I will not rejoin the Republican Party until Donald Trump is no longer the leader of the party of Lincoln. That does not mean that I have joined the Democrats. They have their own problems which could be the subject of another editorial.
Where are the Republican leaders willing to stand up and denounce Trump for what he is? He is the bully in the room who gets away with his divisive tactics until enough people are willing to take him on and say, "enough is enough."
___
Darryl Paulson is Emeritus of Government at USF St. Petersburg specializing in Florida politics and elections.