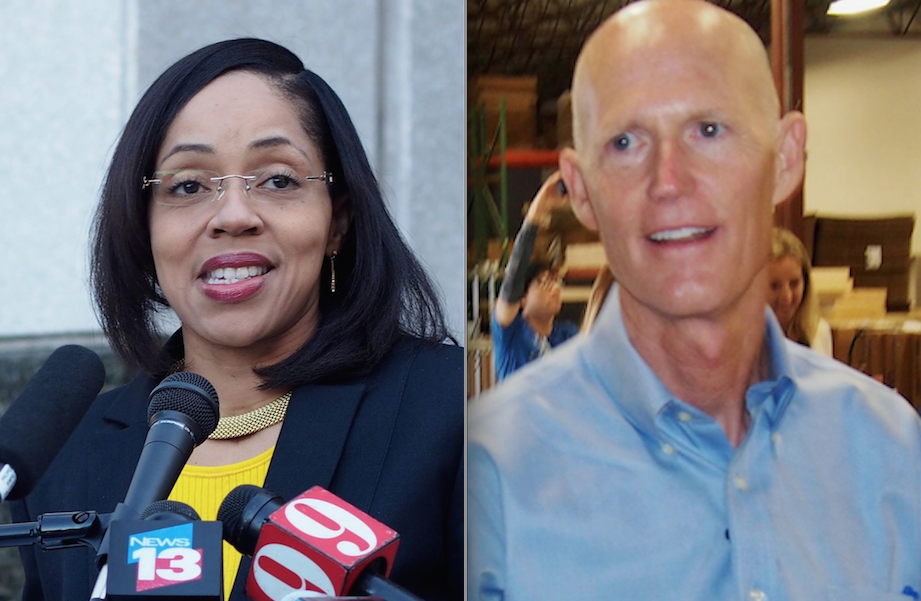 Two more Orange County murder cases, including one dating to the early 1990s and one from this spring, are being stripped from Orlando's State Attorney Aramis Ayala, with Gov. Rick Scott reassigning the prosecutions to State Attorney Brad King of Ocala.
Scott signed two executive orders late Wednesday, reassigning the murder cases of Jermaine A. Foster, convicted of two counts of first-degree murder in 1994, and of  Robert Joseph Cardin, indicted in two first-degree murder charges in the deaths of his mother and brother in May.
Scott has now reassigned more than two dozen murder cases away from Ayala because the 9th Judicial Circuit state attorney declared in March that she would not pursue death penalty prosecutions.
Everyone is awaiting a decision on whether Scott's executive orders are legal. Ayala challenged his authority to reassign cases without her consent, and the Florida Supreme Court is set to make a decision on that anytime.
Foster's case returns because he filed a motion seeking post-conviction relief based on the fact that the laws under which he had been sentenced have been overturned.
He was convicted of murders, and attempted murder on a third victim, after essentially executing two men and attempting to kill a woman during a robbery in 1993.
Cardin's case involves the slayings of his mother and brother in May. He was arrested in New York.