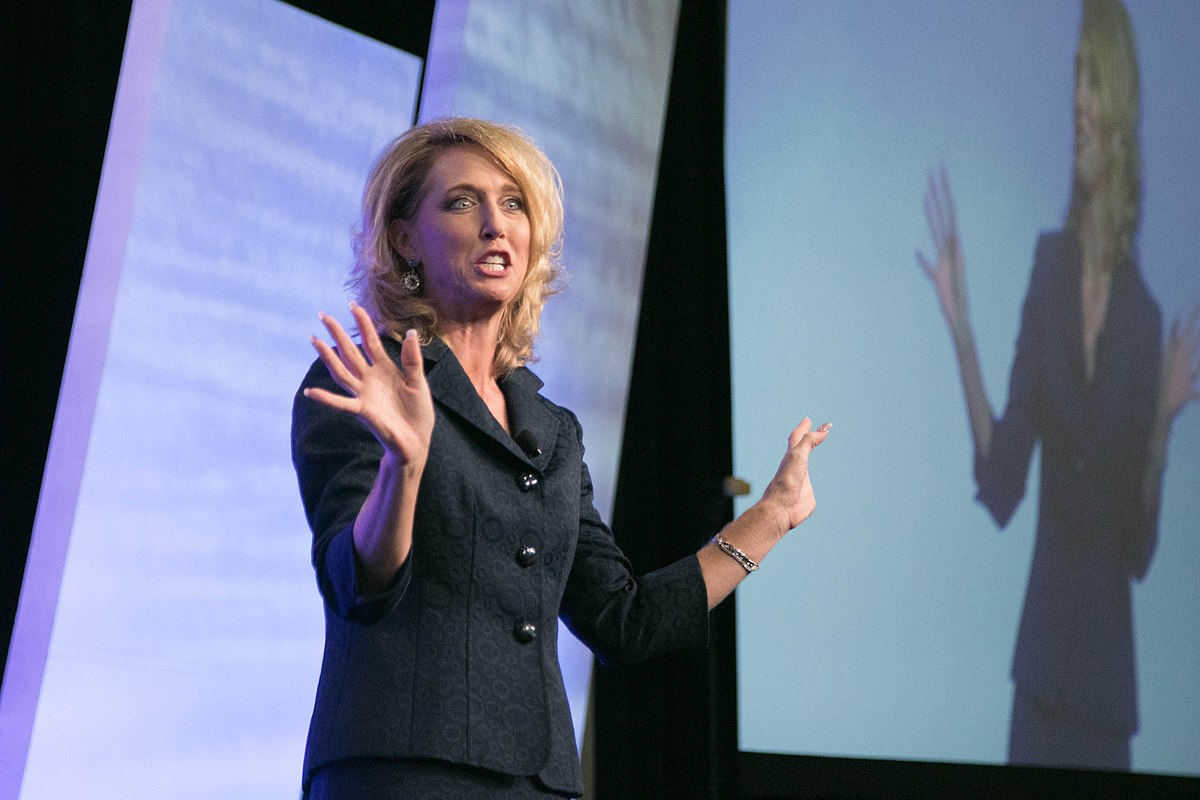 She is an accomplished professional speaker.
Now, Monica Wofford wants to speak for the voters of Lake County.
Wofford, who is also a businesswoman and successful author, filed paperwork Friday launching her candidacy for House District 32.
Wofford hopes to succeed Yalaha's favorite son, Larry Metz, who cannot run again for the seat because of term limits.
"We must keep Florida on track for being the No. 1 place in the nation for job growth, education and prosperity, and do so while being able to maintain our beliefs in faith and family," Wofford said in a release. "These and other conservative principles have helped to bring our state out of the recession and conservative principles will keep us out. It will be a privilege to serve as our community's voice for conservative values," Wofford stated.
That's three uses of the C-word in just one paragraph!
Wofford may be emphasizing her conservative worldview because a) Lake County is a red as meat Republican stronghold and b) Powell Shannon Elswick has already filed for HD 32, ensuring there will be a Republican primary in this race.
It can be assumed Wofford won't be at a loss for words on the campaign trail. She's been on the speaking circuit since 1989 when she gave her first address to 8,600 students. Since then she's addressed, coached, and trained more than half a million people, according to her website.
One thing going for Wofford is that she's hired Strategic Image Management, the political consulting firm run by Anthony Pedicini and Tom Piccolo. The duo is on a bit of a hot streak, winning three out of three special elections in 2017.
In 2003, Wofford opened Contagious Companies, her own training and consulting firm, providing training to clients such as Microsoft, SeaWorld, Perdue, the Federal Aviation Administration, the U.S. Army and Northrup Grumman.
According to the Contagious Companies website, Wofford is a leadership development expert who coaches and consults on strategies for a better work and home life. She is the author of six books, including Contagious Leadership and Make Difficult People Disappear.
Wofford has provided expertise to several media outlets including Fortune, Forbes, CNBC, the Toronto Sun, Miami Herald, Entrepreneur magazine, CNN Headline News, Bloomberg Businessweek and U.S. News and World Report. She has served as a member of the Rollins Leadership Advisory Council of the Crummer School of Business. She has served as Board President of Freedom Ride.
As a Certified Speaking Professional (CSP) through National Speakers Association (NSA), Wofford has served the community as President of the Board for Freedom Ride, President of NSA Central Florida, and NSA National Strategic Planning Committee Member, Editorial Advisory Board Chair of SPEAKER Magazine, NSA National Treasurer and has been a member of the NSA board of directors since 2011. She also says she's also held leadership positions in corporate America in sales, customer service and training.