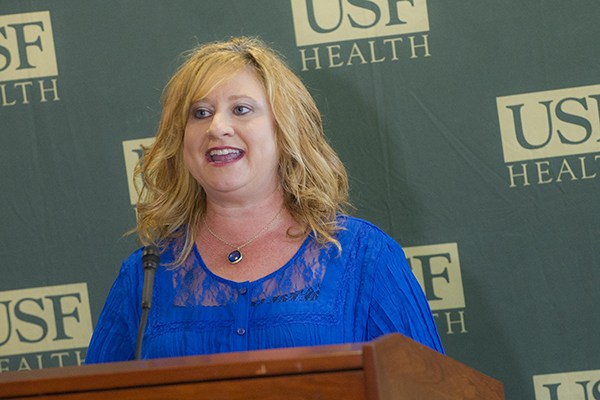 The Affordable Care Act still the law of the land, but the Donald Trump administration just made it harder to get the word out to boost enrollment.
Officials with the Health and Human Services Dept. announced late last week that the federal government will cut the Obamacare advertising budget by 90 percent, going from $100 million to $10 million in the upcoming 2018 enrollment season. Funding for so-called navigator organizations that help people enroll will be cut nearly 40 percent, from $63 million last year to roughly $37 million.
"President Trump's sabotage of affordable health care for hardworking families is cruel and misguided," said Congresswoman Kathy Castor.
"I worry that people aren't going to be aware of the cutoff to apply by December 15, I think that's going to hurt a lot of people," says Jodi Ray, who heads the USF navigator program. That program has been the largest recipient of navigator funds the past two years, averaging around $5.9 million. Ray isn't certain of the money USF will get this year.
"On our end, we have to double down because it's the same amount of people to assist in half of the time," she said Wednesday afternoon before the announcement was made.
Ray said she and other navigators around Florida have been preparing for the budget cut, but admits it's been hard to strategize while knowing they won't have the same resources.
Ray says there will be about 150 navigators in Florida.
In a background briefing with reporters, Health and Human Services Department officials announced last week that too much money was spent in past years with too little to show for it. Enrollment navigators, to keep receiving federal funds, would have to demonstrate that they are meeting their sign-up projections.
Open enrollment to sign up for the Affordable Care Act runs from Nov. 1 to Dec. 15.