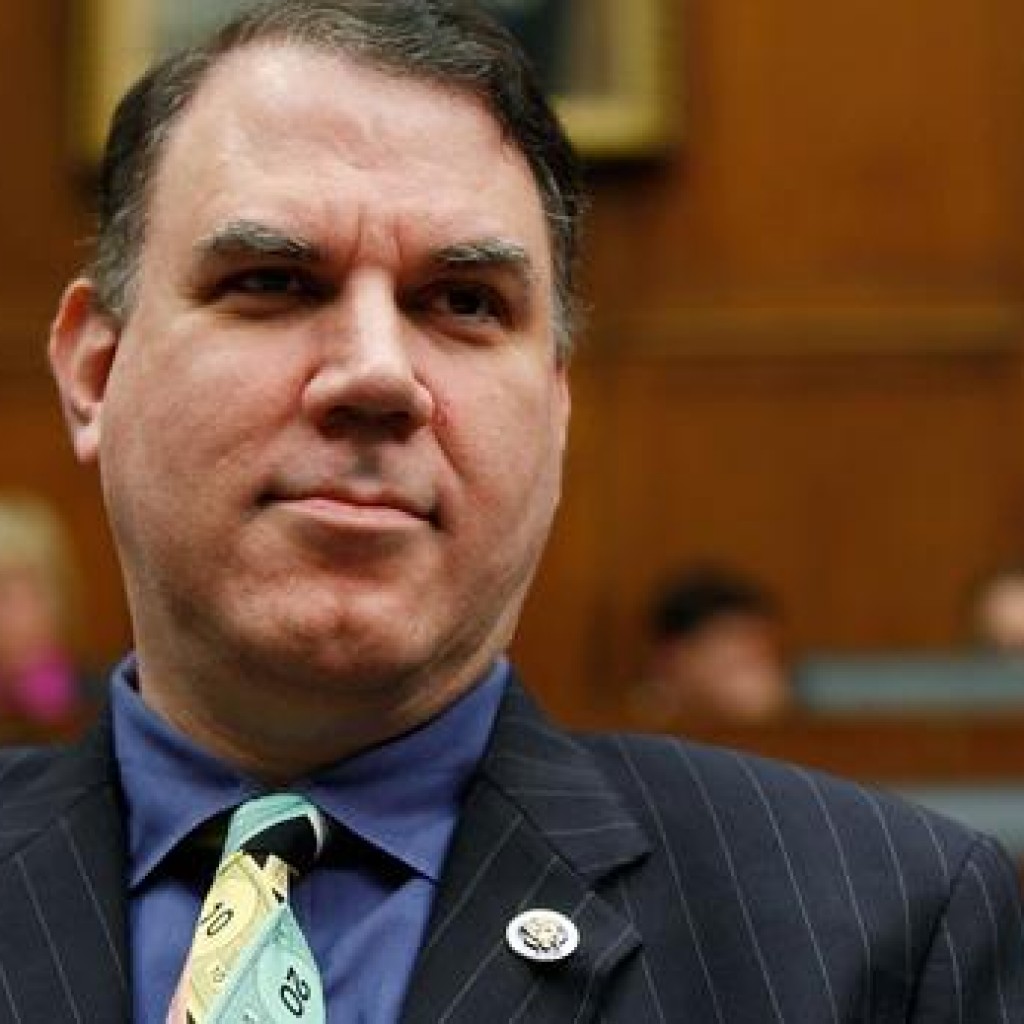 A bored and angry Alan Grayson can be a can be dangerous for someone, and he's aiming now at President Donald Trump.
The former Democratic, hard-boiled congressman from Orlando, who continues to keep a campaign warm for a possible return-to-Congress effort, has started a leadership political action committee called Lock Him Up Now  to pursue and keep track of evidence of alleged crimes and misdemeanors of the 45th president of the United States, and to raise money for an anti-Trump effort.
With a webpage subtitle of "The Resistance, Help End the Trump Presidency," the organization's goal is to compile and even create legal cases for impeachment or forced resignation.
"Our side needs somebody concentrating on what it will actually take to get rid of him," Grayson said. "I think he's already crossed the [impeachment] threshold."
Grayson of course is known for his harsh, often bombastic, knee-breaking, sometimes outrageous, progressive-oriented political rhetoric.
Yet he also was one of the more successful whistle-blower lawyers in the country. Grayson said he intends to use that experience and knowhow to try to draw out any potential whistle-blowers on Trump, and get them to provide information, leaked or otherwise, that could be compiled into cases. His organization's website is set up partly for that.
He said he has confidence that an independent, whistle-blower-oriented investigation could have opportunities beyond what either the official U.S. Congressional inquiries or FBI Director Robert Mueller can pursue.
Grayson served three [non-consecutive] terms in Congress. He represented Florida's 10th Congressional District but was defeated for re-election by Republican U.S. Rep. Dan Webster. Then he served two terms representing Florida's 9th Congressional District, but stepped out last year for an unsuccessful bid for the Democratic nomination to run for the U.S.
Since leaving office he's kept a relatively low profile until now, but has kept open his congressional campaign fund. Because of that, last winter he filed to run against Webster again, this time in Florida's 11th Congressional District. Yet he insisted then, and continues to insist now, that filing was just a paperwork matter to keep the option open and money flowing, and he hasn't decided if he'll run again, or where, or against whom.
Meantime, Lock Him Up Now is pursing both evidence and money, and seeking to become a rallying point for anti-Trump efforts
"We've struck a cord. A very large number of people think Trump needs to be impeached and forced out of office, or to resign," he said.
Grayson's critics, and there are numerous in both parties, may argue a collapsed U.S. Senate campaign and eight months out of office, Grayson's fundraising opportunities might be limited. But he contends he's raised $600,000 from 37,000 individual contributors for his still to-be-determined congressional run.
"I have a very broad base of support. People continue to contribute, notwithstanding my lack of success in the Senate race last year," he said.
The Lock Him Up Now organization recently commissioned a national poll, which Grayson said he paid for himself. It asked 1,245 voters nationwide a series of questions about Trump, with what he said is a margin of error of 2.8 percent.
Yes, the questions were leading.
One asked: "Is Donald Trump a pathological liar?"
Grayson said 69 percent responded yes, 20 percent no, and 11 percent maybe.
"Is Donald Trump a jerk?"
Grayson said 77 percent responded yes, and 23 percent no.
And, he added, political party breakdowns didn't change that, saying 88 percent of Democrats said they thought the president was a jerk, 80 percent of independents, and 61 percent of Republicans.