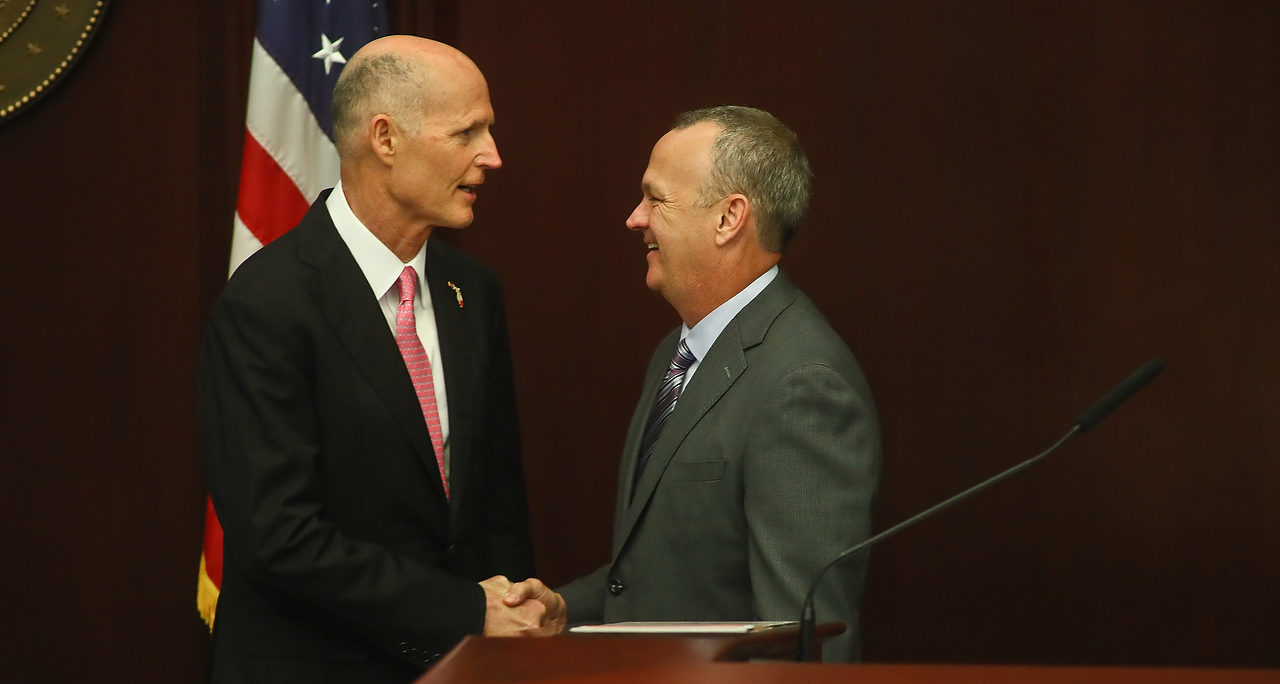 On Tuesday, House Speaker Richard Corcoran announced a "Select Committee on Hurricane Response and Preparedness" to "gather information, solicit ideas for improvement, and make recommendations" regarding how the state can deal with storms going forward.
In Orange Park Tuesday, Florida Gov. Rick Scott discussed the committee, yet didn't seem sold on it beyond just one of many sources for ideas.
"Here's what my experience in business has been — you want nothing bad to happen ever," Scott noted.
"Unfortunately," Scott added, "we're going to have hurricanes. And what you want to do, every time we want to learn."
"So, I welcome everybody in the state to step back and say 'OK, what did we do well? What can we do better?'"
"If people have ideas," Scott continued, "whether it comes through the Speaker's office or the CFO's office or comes through a citizen saying 'here's an idea,' I want all those ideas so we can get better."
Corcoran asserted that the state spends $630 million on "pork projects," and that money would be better used toward "hurricane hardening."
Scott, when asked, did not address the claim that money spent on "pork projects" should be reallocated to hurricane preparation spending.
Corcoran's committee has membership from throughout the state, though it's uncertain how many of them have experience before their Legislative stints that would prepare them to evaluate long-term solutions with finite resources.
Meanwhile, an old source of tension between the House Speaker and the Governor resurfaced Tuesday, with Scott reaffirming his commitment to Visit Florida — with special attention toward promoting tourism in hard-hit areas.
 "As communities around Florida continue to recover from Hurricane Irma, we are doing everything possible to help families and businesses get back on their feet and get people back to work. While our top focus remains on the recovery of Florida families, especially those in the Florida Keys and Southwest Florida, we cannot forget about the many communities which rely on Florida's incredible tourism industry and millions of visitors. With more than 1.4 million Floridians working in the tourism industry, we must aggressively fight to bring visitors back to our communities," Scott said.
The campaigns will include a mix of old and new media, with specific targeting to be announced in the near future to drive tourist traffic to communities that were most severely impacted by the storm.