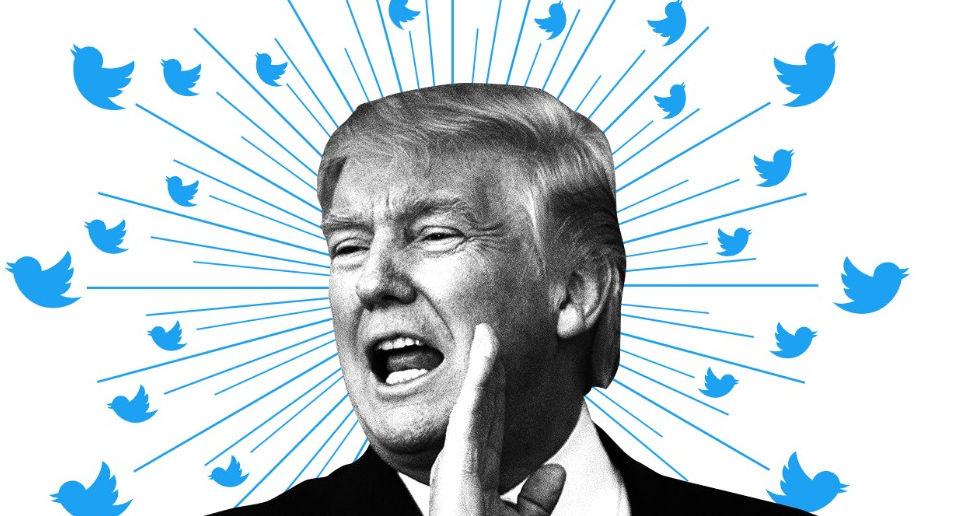 Some aspects of the hyperbolic version of pro-Trump nationalism that popped up during the 2016 campaign were Russian agitprop, per The Daily Beast Wednesday.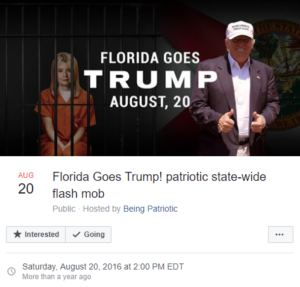 The online report focuses on a specific substratum: Aug. 20, 2016 "Florida Goes Trump!" events staged by the "Being Patriotic" page, events which, per The Daily Beast, were billed as a "patriotic state-wide flash mob … to gather patriots on the streets of Floridian towns and cities and march to unite America and support Donald Trump."
Trump's Florida campaign manager, Susie Wiles, disclaimed responsibility for these events in comments to The Daily Beast.
"There are groups such as this across the state—and maybe other places, too. Groups of people get together and establish a presence such as this but it is unaffiliated with the campaign, per se," Wiles, a Jacksonville native and powerbroker, noted.
Wiles had no role in these mobs — however, one man with some notoriety had an advertised connection to the Jacksonville event, as alert reader James Boyle let us know.

Activist Gary Snow, whose travels brought him to Jacksonville as the drama of the 2016 campaign became more pitched, was involved in organization for one of these so-called flash mobs in August of that year — according to a screen grab of the event Facebook page.
Snow, in a conversation Tuesday, categorically denied any personal Russian connection, rejecting the Daily Beast thesis at length.
"You think people in Russia are asking people in Florida to hold rallies? I don't have any calls to Russia," Snow said.
Snow noted that lots of groups had rallies throughout the campaign, with "sign waving" and other demonstrations, and that all he was doing was showing up to events and protesting in the manner the left wing was.
Snow didn't know who was behind the "Being Patriotic" event, but he did assert vigorously that no Russians contacted him, and that he is a "moderate" Trump supporter who has proven willing to take on white supremacists and progressives with equal vigor.
However, this is yet another data point in Snow's notable stint as a Jacksonville counter-protester to the activist left.
Snow was best known in Jacksonville: as Sheriff Mike Williams put it, "catalyzing" a riot at an otherwise peaceful protest at Jacksonville's Hemming Park. Snow vigorously rejects that proposition, noting that State Attorney Melissa Nelson didn't bring charges … which Snow sees as vindication.
Williams noted that Snow's M.O. in previous stops was to "come to communities like he did in Chicago and try to befriend [police officers], try to do that type of thing,"
After that Hemming Park protest, Snow's Facebook page said the following.
"They said I was a 'lone Trump supporter' at the beginning. …. They said that my support for our President was irrelevant. …. They said I would never matter. …….. SEEMS I GOT THEIR ATTENTION NOW!!!!!!"
Snow, despite everything, will continue to demonstrate on behalf of President Trump.