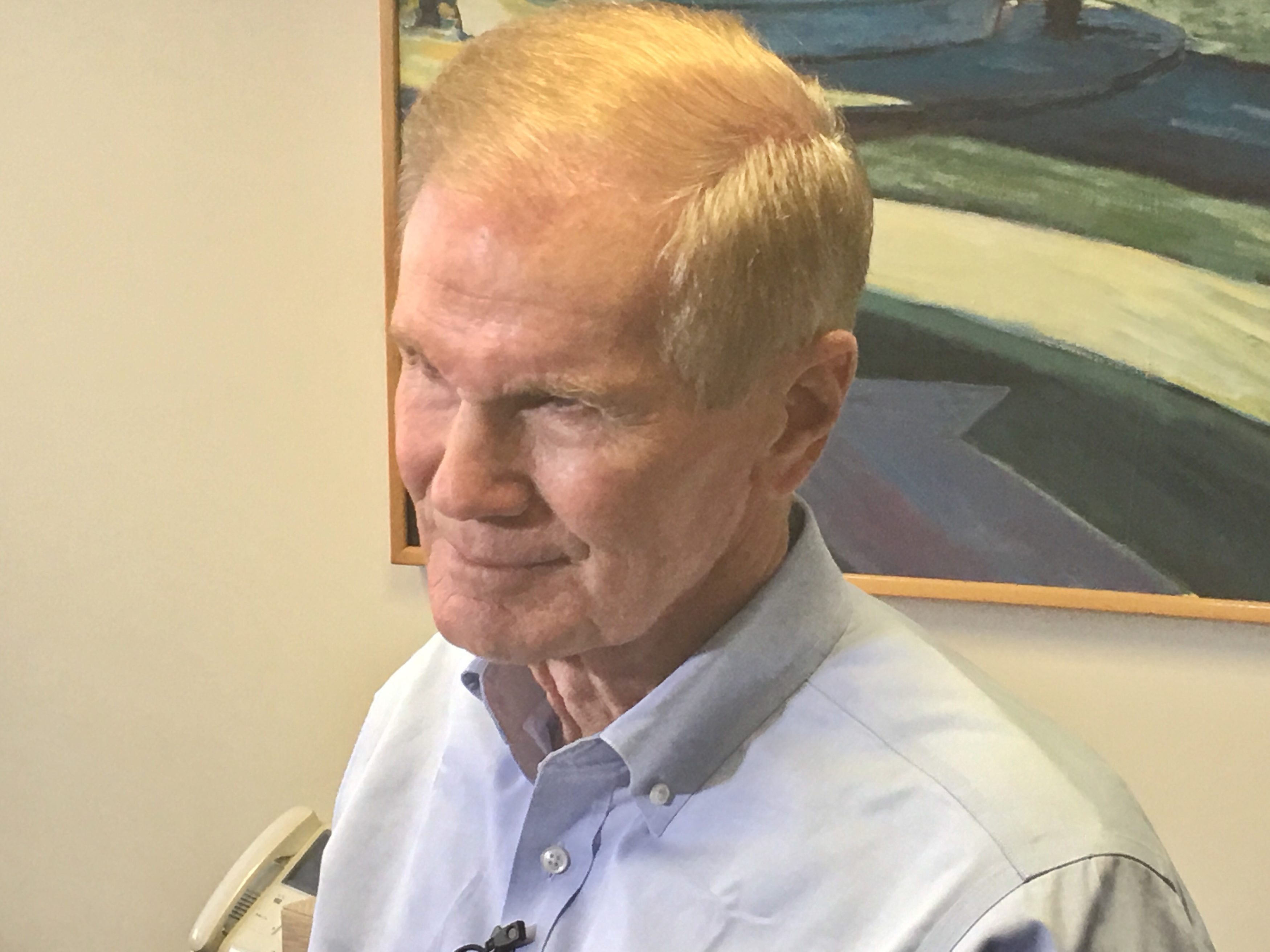 During a low-key Jacksonville media availability with our site and a couple of local TV stations, he was handed a magenta post-it note during questions about the Graham/Cassidy health care bill.
That note's content, per Nelson: "John McCain has just announced that he's going to vote against this latest version — which is very similar to that last version he voted against."
"The indication is that the Senator from Kentucky [Rand Paul] is voting no. If Sen. Susan Collins of Maine votes as she indicated she's going to vote," Nelson continued, "then the vote will end up being the same vote that we had last time, which was the last week of July."
Some good news for the Senator, who obviously opposes the bill, on a Friday afternoon.
___
Before being passed the note, Nelson had noted that "this latest version of the health care bill was something that had been voted on many times. It basically would throw 30 million people off of health insurance, and it would completely end Medicaid as we know it, by cutting out $700 million over ten years."
"For the state of Florida," Nelson added, "it would cut out $20 billion out of Medicaid over a decade. This is not something that should be done, and again it's going to be a razor thin vote that we'll have next week."
Razor-thin, indeed.
"The debate and the vote this coming week is whether you're going to end Medicaid as we know it for poor people, disabled, and veterans," Nelson said, and "whether or not some 30 million people will lose health insurance that they have under the current law."
"That's the debate," Nelson continued, "that's what we're going to be voting on this week."
____
After being passed the note, his answer was essentially the same.
"When [repeal] cuts out some 30 million people from their health insurance," Nelson said, "no, I don't think that's good for the country. It's certainly not good for those people who have health insurance now, for the first time."
"And to cut Medicaid for poor people and disabled and senior citizens in nursing homes as well as veterans, to cut away their health care by eviscerating Medicaid, no — I don't think that's good. And that's why I've voted as I have.