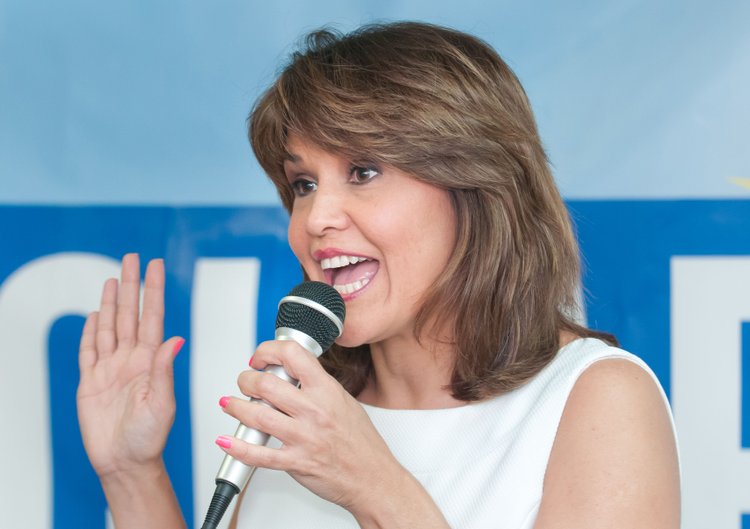 Democratic SD 40 candidate Annette Taddeo and the Coalition of South Dade Pastors are teaming up for a "massive souls to the polls effort" ahead of Tuesday's special election.
The Florida Democratic Party event is set for noon to 4 p.m. at the Community Bible Baptist Church, which is near the Coral Reef Branch Library early voting site.
Taddeo will be joined at the church by Senate Minority Leader Oscar Braynon, Pastor Ron Smith and former state Sen. Dwight Bullard, who represented most of the district before redistricting created SD 40. Bullard lost the 2016 contest for SD 40 by 10 points.
The event will be held at the Community Bible Baptist Church, just a short distance from the Coral Reef Branch Library early voting site. FDP said a DJ will be performing on site and that it will have food and drinks on hand for attendees.
Taddeo is going up against Republican Rep. Jose Felix Diaz in the special election. The pair are running to replace Frank Artiles, who resigned from the seat after a racially tinged outburst directed at black colleagues in the senate.
Early voting numbers were leaning toward Diaz earlier this week, so Taddeo is likely looking to catch up and drive up numbers for what is expected to be a low-turnout race.
By Wednesday, 1,251-vote more GOP voters had turned out than Democrats. Even assuming a 60-40 split in Taddeo's favor among NPA voters, she would still trail by 478 votes, or about 2 points.