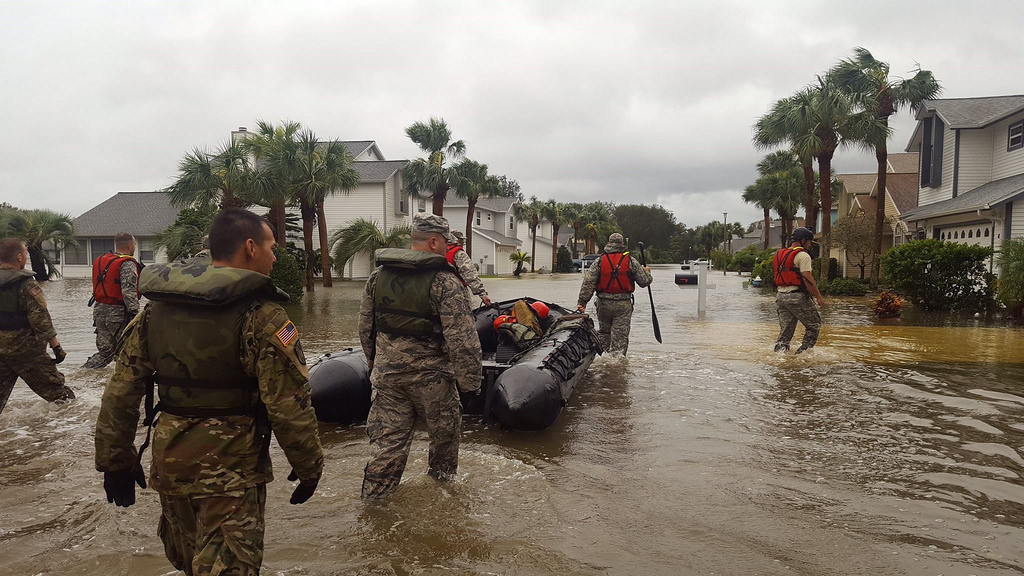 Gov. Rick Scott activated 400 members of the Florida National Guard Monday to help Key West residents remove debris and clean out flood damage.
Scott said the activation will help "families get into their homes faster so they can make needed repairs and get back to their normal lives."
"We know the Florida Keys were hit especially hard by Hurricane Irma this month, and have been working nonstop to get the Florida Keys back open," Scott said in the statement.
The activation came the same day as Rep. Robert Asencio and State Senators Victor Torres, Jr. and Jose Javier Rodriguez sent a letter to the governor requesting he authorize the Florida National Guard to deliver food, medicine, gas and water to help Americans living on Puerto Rico and the U.S. Virgin Islands.
Puerto Rico "is currently without any functioning public utility services, has virtually no communications network and limited available resources are quickly diminishing," the congressmen's letter said. "Additionally, the U.S. Virgin Islands received destructive impacts from by both Hurricanes Irma and Maria."
The congressmen said they expect many residents of Puerto Rico and the Virgin Islands to seek shelter with family and friends living in the Florida.
"We desire to make appropriate preparations in anticipation of the additional requirements to Florida's public health services and education sectors, rising demands for both temporary and permanent housing and transitional services for professional and skilled workers to achieve employment resulting from this increased Puerto Rican migration," according to the letter.
Scott has contacted Puerto Rico's Gov. Ricardo Rosselló, telling him Florida stands ready to offer assistance.
"We are coordinating closely with our federal and state partners and when a request is made to Florida through the Emergency Management Assistance Compact, we will aggressively work to help our friends in Puerto Rico," said Kerri Wyland, a spokesperson for the governor.  "All state resources are that are not responding to Hurricane Irma recovery are on standby. Florida knows firsthand how important it is to share resources with our neighbors during these disasters and we will provide whatever we can to help families in Puerto Rico rebuild."