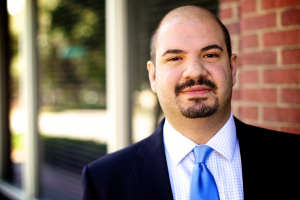 Over the last 12 years, I've worked intimately on various legislative campaigns throughout Florida. Democrats have seen our share of wins and losses and often, many attribute those to different factors.
This week's victory by state Senator-elect Annette Taddeo has many asking — what propelled her, and Florida Democrats to victory?
It comes down to one overarching narrative: disciplined coordination, where egos were checked at the door. Yes, there were many strategies and operatives that came together to deploy varying tactics that secured a big win for us, but in the end, it was disciplined coordination that allowed the best ideas to be executed.
I have now seen this play out in three pivotal races for Democrats, all in Miami-Dade. First, in 2014, we defeated an incumbent Republican county commissioner in Miami-Dade and elected a strong champion in County Commissioner Daniella Levine Cava. This race was a high mark for our side because the three ingredients to success were in full force: a strong candidate with the right message and coordinated resources.
The race nearly topped $1 million on the Levine Cava side and ally groups and a massive field operation was executed, propelling her to a 4-point victory, resulting in only the third time in county history where an incumbent commissioner was defeated.
Next up was Sen. Jose Javier Rodriguez's victory in 2016 where he defeated an incumbent state senator and was outspent by nearly $2 million. Again, at play for us was a strong candidate with the right message and coordinated resources being deployed.
This victory brought together a candidate and our team, with the Florida Democratic Party, Florida Democratic Senate Victory and Florida Strong (a coalition of progressive groups and labor organizations). The resources again were invested strategically and a flawless field effort was executed. On election night, Sen. Rodriguez's 3-point victory was a bright spot in what was a tough night for many.
The biggest test came this past Tuesday night with the SD 40 special election and needless to say, Taddeo and the campaign team rose to the occasion. The stakes were high and the pressure was running deep; though again, the disciplined coordination rule was applied successfully.
Again, the Florida Democratic Party, Florida Democratic Senate Victory, Florida Strong, For Our Future and labor and community groups came together to implement a strong campaign.
Despite being outspent (a regular occurrence, unfortunately), our side notched a win.
In the SD 40 special election we saw the winning formula of a strong candidate with the right message and coordinated resources once again implemented, resulting in a 3.7-point win for Taddeo. The team delivered an effective message that focused on key local issues while tapping into the growing anxiety voters feel about the White House and President Trump's divineness.
It's important to note though that this race wasn't about Trump — it was about a strong candidate who delivered a message directly to the voters and responded with force and passion to one of the worst attack pieces I've seen in the business.
Further, the coordinated team executed a truly massive, impressive and flawless field operation- the scale of which has never been used in past legislative campaigns.
In the end, elections are about winning and our side did so because we stayed focused and disciplined.
Many deserve the credit, starting with our candidate, Annette Taddeo, who remained steady and calm even when facing some of the worst attacks that caused her family to relive a painful time in their family history.
I was proud to see a true coordinated effort launched by Florida Democratic Party President Sally Boynton Brown, the Florida Democratic Legislative Campaign Committee Political Director Josh Weierbach and Field Director Brian Lacey, For Our Future Florida Executive Director Ashley Walker, Florida Alliance Executive Director Carlos Odio, and a number of ally groups and community organizations because in the end, that made the biggest difference in why we celebrate a victory!
___
Christian Ulvert is president of EDGE Communications, a bilingual Florida-based Political & Public Affairs consulting firm and served as Taddeo's political strategist.