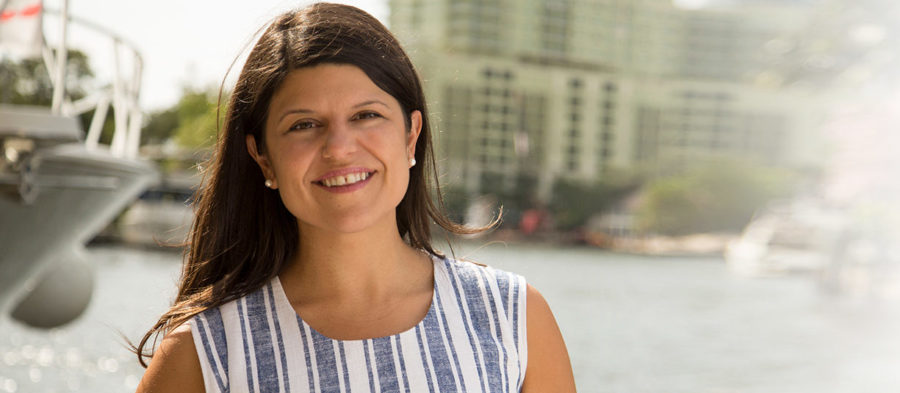 Minority Leader-designate Kionne McGee weighed in on the three-way Democratic primary in House District 93 Monday with an endorsement of Emma Collum.
"I'm proud to endorse Emma Collum for the Florida House. She is the ideal candidate for Broward County and for today's political environment," McGhee said in a press release.
"Floridians urgently need more women in leadership, especially with experience in both business and civic engagement. Emma is a staunch advocate for Democratic values and I look forward to working alongside her to fight for the interests of working families in South Florida and across the state."
In addition to running the 20-chapter Women's March group in Florida, the City University of New York law school alumna works as the in-house counsel for JL Audio, a family-owned business based in Miramar.
Collum was the third Democrat to jump into the race for HD 93, which is up in 2018 due to Republican Rep. George Moraitis hitting term limits. She faces Jonathon May and Stephanie Myers in the primary.
She currently leads the pack with approximately $33,000 raised from June 1 through the end of August, followed by Myers with $21,000 raised including $15,000 in loans. May has about $300 in his campaign account.
House District 93 is a Republican-leaning oasis within traditionally Democratic Broward County, though Florida Democrats have the seat pegged as a toss-up.
While voter registration numbers show only about 1,500 more Republicans than Democrats in the district, the margins on Election Day have shown GOP candidates have a much stronger advantage.
In Moraitis' 2012 election, the first after redistricting, he beat Democrat Gerri Ann Capotosto by 10 points. He followed that up with 57 percent of the vote in 2014 and 54 percent of the vote against Doug Oberman last year.
Currently, the only GOP candidate in the race is Broward County Commissioner Chip LaMarca. Fellow Republican David Hasenaur had been running for the seat, but quickly withdrew after LaMarca filed his paperwork on Oct. 3.