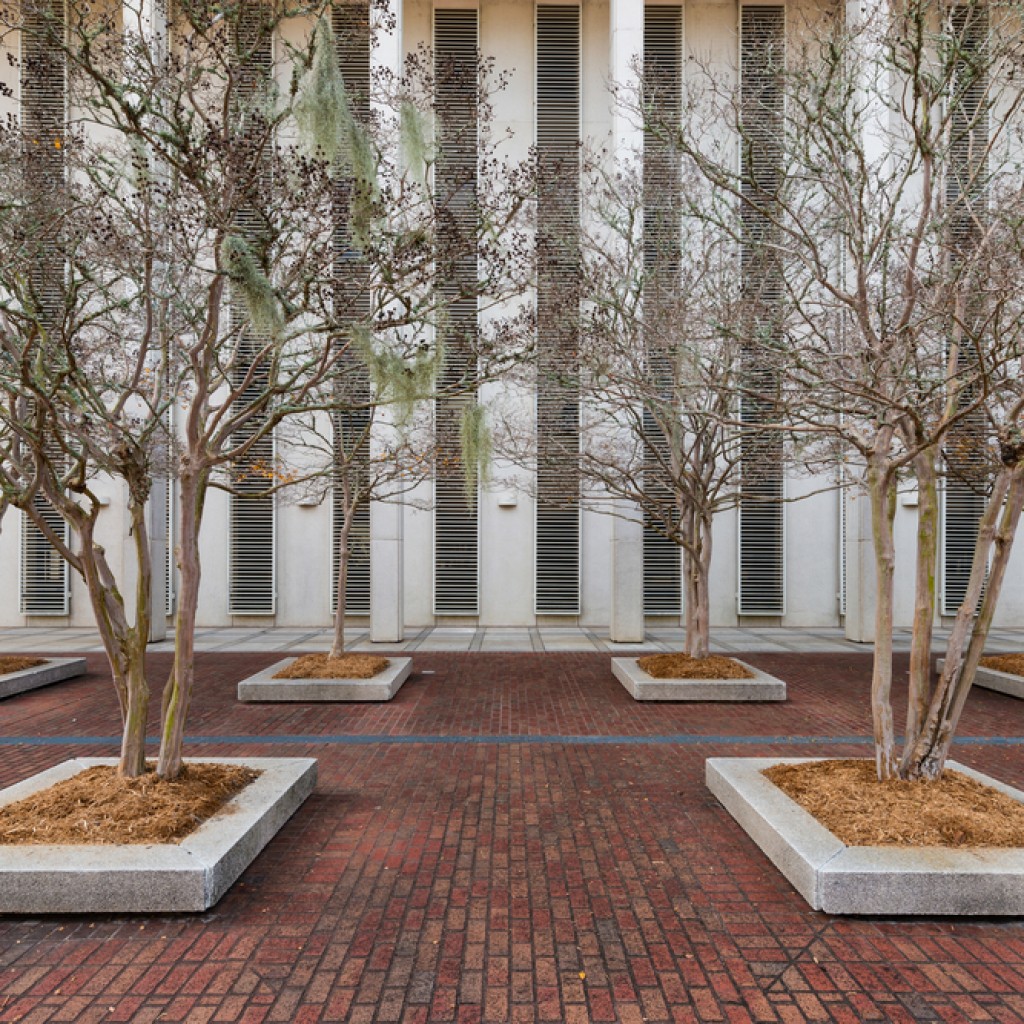 Sixty Days – A prime-time read of what's going down for Florida's 2018 Legislative Session.
The Last 24
​Gov. Rick Scott toured the Herbert Hoover Dike at Lake Okeechobee.
A 90-year-old woman named Cecilia Franco became the 13th victim of the Hollywood nursing home tragedy. 95-year-old Francesca Andrade became the home's 14th fatality.
Sen. Aaron Bean filed a bill meant to limit the oversupply of opioids for temporary pain.
Sen. Linda Stewart proposed a statewide ban on bump stocks, the device law enforcement authorities said the killer in the Las Vegas massacre.
The Senate Education Committee cleared a bill, the Florida Excellence in Higher Education Act of 2018, to expand state university and student financial aid, as well as Bright Futures Academic Scholar award and Bright Futures Medallion Scholar award.
Sen. Daphne Campbell and Rep. Al Jacquet filed legislation aimed at 'holding President Trump accountable to campaign promises to protect Haitian-Americans.'
Rep. Patricia Williams proposed designating a stretch of road in Broward County as "President Barack Obama Highway," reports the News Service of Florida.
Quote of the Day
"Everybody needs to beard up for appropriations this year." — Sen. Rob Bradley at a Monday Senate committee hearing, explaining his new facial topiary with a nod to bearded Senate budget chief Jack Latvala, who added that "imitation is the highest form of flattery."
Bill Day's Latest
3 Questions
In case you missed it (and really, how could you?), the fall edition of INFLUENCE magazine hit the virtual newsstands earlier today. Among other features, Jim Rosica, our man in Tallahassee, sat down with Lori Killinger, an executive shareholder in the law firm of Lewis, Longman & Walker. She chairs the firm's Legislative, Lobbying and Governmental Affairs practice in the state capital. Here's a teaser:
FP: Are you treated differently than male counterparts?
LK: I don't think there is overt discrimination. I never felt looked down upon in The Process because I was a woman. However, there are significant barriers because you're a woman. The most obvious barrier is the way in which men and women relate to each other generally. For me to reach out to a male (lawmaker) and say "Hey, want to meet for a drink? Want to have dinner?" can easily be taken out of context.
FP: If not overt, what kind of subtle discrimination is there?
LK: I have had incidents over the years where a male lobbyist will try to correct me or tell me a different way to act (I'm often told to "smile" even in the most serious of situations) or even how to be "nicer" at the podium. I just had someone do this to me this past session.
FP: What else would you be doing now if you weren't lobbying?
LK: I have not thought about what else I would want to do. I love this job. It's changed a lot over the years, mostly due to term limits, the gift ban and just because politics has gotten really divisive. However, the job remains incredibly dynamic … just being this close to really heady policies that affect our state still fascinates and excites me to this very day.
Breakthrough Insights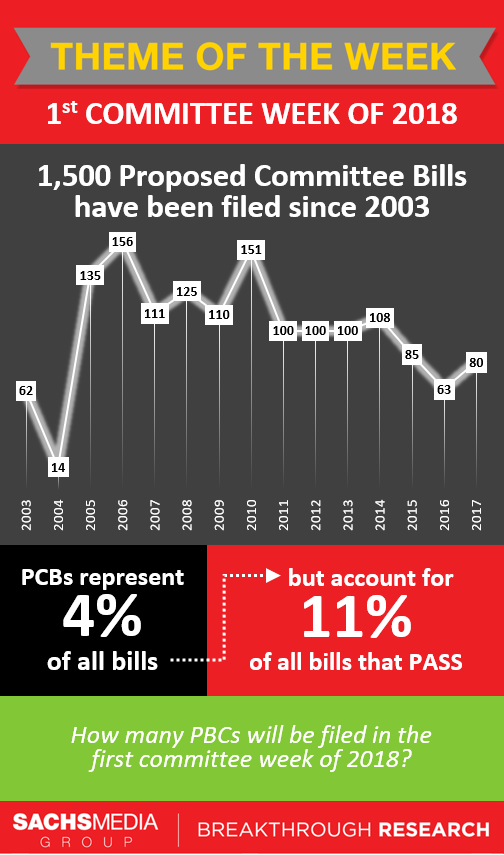 The Next 24
The American Sportfishing Association (ASA) and Keep Florida Fishing will gather for its annual Sportfishing Summit taking place Tuesday through Friday. The four-day meeting will include guest speakers from across the country, along with Sen. Jack Latvala, a Clearwater Republican. It's at the Opal Sands Resort, 430 S. Gulfview Blvd., Clearwater Beach.
Two special elections will be held Tuesday:
— A special general election will be held in Orange County's House District 44 The candidates are Republican Bobby Olszewski and Democrat Eddy Dominguez. Former Rep. Eric Eisnaugle, an Orlando Republican, left the seat after being appointed a judge on the 5th District Court of Appeal.
— A special GOP primary will be held in Hillsborough County's House District 58. Republicans Yvonne Fry and Lawrence McClure are battling it out, with the winner advancing to a Dec. 19 special general election. Former Rep. Dan Raulerson, a Plant City Republican, resigned from the seat because of health issues.
The state Elections Canvassing Commission will certify the results of a Sept. 26 special election in which Democrat Annette Taddeo was elected in Miami-Dade County's Senate District 40. That's at 9 a.m., Cabinet meeting room, the Capitol, Tallahassee. At the same time, Taddeo will be sworn in during a ceremony in the Senate chamber.
Julio Fuentes, President of the Florida State Hispanic Chamber of Commerce, holds a press conference with state Rep. Rene "Coach P" Plasencia, an Orlando Republican, and others on Puerto Rican evacuees coming to Florida. The event will be 10 a.m. in the 4th floor rotunda of The Capitol, Tallahassee.
Staff members for Sen. Denise Grimsley will hold "mobile" office hours in DeSoto County. They begin at 10:30 a.m., County Administration Building, 201 East Oak St., Arcadia.
Agriculture Commissioner Adam Putnam will visit Discovery Elementary in Broward County to help serve lunch to students for National School Lunch Week and highlight support available for Puerto Rican student-evacuees, including free school meals. He'll be there 10:30-11:30 a.m., 8800 NW 54th Ct., Sunrise.
Sen. Dana Young, a Tampa Republican, and Rep. Kathleen Peters, a South Pasadena Republican, will debut legislation imposing a statewide ban on fracking. That's at 1:30 p.m., in front of the Senate Chamber.

The Agency for Health Care Administration is scheduled to hold a administrative workshop about outpatient hospital services. It begins at 2 p.m., AHCA headquarters, 2727 Mahan Dr., Tallahassee.

James Buchanan, a Longboat Key Republican running in a special election in Sarasota County's House District 72, is scheduled to speak to the Gulf Coast Republican Women's Federated Club. That's set for 5:30 p.m., Cafe Baci, 4001 South Tamiami Trail, Sarasota.
Program note: State candidates, political committees and parties face a midnight Tuesday deadline for filing reports showing finance activity through Sept. 30.
Get Out Your Checkbooks Dep't
Lawmakers are prohibited from raising campaign cash during legislative sessions but can do so during committee weeks. A bevy of fundraisers is set for Tuesday, all in Tallahassee.
— 5-6 p.m.: Reps. Byron Donalds, Jayer Williamson, at Governors Club, Capitol Room.
— 5-7 p.m.: Rep. Manny Diaz, former Rep. Ed Hooper, at Florida Retail Federation.
— 5-7 p.m.: Sen. Dana Young at Governors Club, Board Room.
— 6-8 p.m.: Reps. Ramon Alexander, Loranne Ausley, Ben Diamond, Sean Shaw, David Silvers, at Ology Brewing Company, 118 East 6th Ave. in Midtown.
— 6-7:30 p.m.: Reps. Byron Donalds, Bob Rommel, hopeful Matt Spritz (running for term-limited Rep. Bill Hager's seat) at Governors Club, Plantation Room.
— 6:30-8:30 p.m.: Sen. Annette Taddeo at Governors Club, Capitol Room.