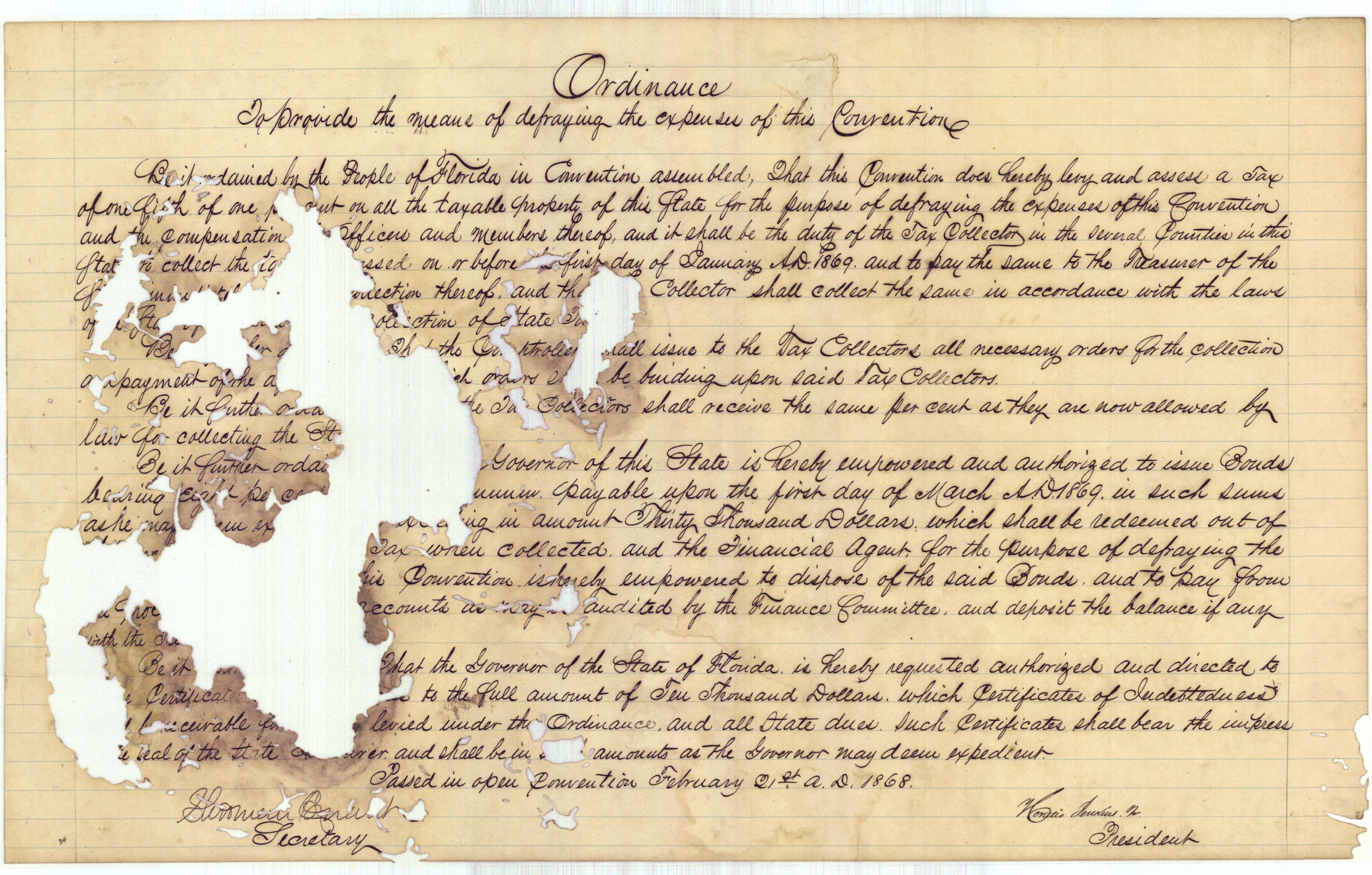 The deadline has passed for the public to offer proposals to the Constitutional Review Commission (CRC). It ended last Friday, after being extended to allow more input from the public after Hurricane Irma whipped through the state.
The 37-member commission (34 of whom are Republicans) was created to review Florida's Constitution and, if necessary, to propose changes for voter consideration. Any constitutional amendments proposed by the CRC are placed directly on the 2018 general election ballot.
The Services Employees International Union Florida (SEIU) is highlighting five progressive proposals submitted by some of its members recently, hoping it can get traction by the time the CRC votes on the proposals next spring.
The proposals include:
Dedicating Resources to address the Affordable Housing Crisis
Democrats (most notably gubernatorial candidate Chris King) have bemoaned the fact that the governor and Legislature raid the affordable housing trust fund to pay for programs like tax incentives to out of state businesses. They want the state to stop doing that and address the growing problems with affordable housing in Florida.
"We have an opportunity in our state to set a standard of living for the next several decades and that must include housing affordability," said Ena Muños a domestic worker from Miami. "Cities like Miami, Tampa, and Orlando have seen a rise in housing costs that has far exceeded the growth of wages and salaries in those same areas. Rewriting the constitution to require our leaders to take this issue seriously and stop taking away affordable housing funds can ensure generations to come can continue to thrive and live in the same communities they were raised in."
End the Criminalization of Poverty for Legally-Innocent People Awaiting Trial
Roderick Kemp, a realtor and formerly jailed resident from Fort Lauderdale, submitted a proposal requesting the CRC to stop criminalizing those unable to afford the cost of bail.
"Often times, people who work hard and still live in poverty get the short end of the stick. They may face an injustice and before they can even get their right to a fair trial, they sit in jail for months because they can't afford bail," said Kemp."We must do better as a state to level the playing field for the rich and the poor, especially as it relates to their freedom."
Paid Sick Leave and Eliminating Poverty Wages
Florida's current minimum wage is just $8.10 an hour. Recent attempts to raise that to more than $10 by Democrats have gone nowhere. Orlando atttorney/entrepreneur and potential 2018 Democratic gubernatorial candidate John Morgan says he will subsidize getting a constitutional amendment on the 2020 ballot to raise the living wage to $14 an hour.
Orlando fast food worker Thomas Evans submitted a proposal to the CRC to set a wage standard that grows with inflation and requires businesses to provide paid time off for workers who get sick.
"Every year, prices go up but our pay stays the same. We work hard to help our employers be successful, but we don't share in that success," said Evans. "If you work 40 hours a week, you shouldn't live in poverty — and that is what many of us are doing. And when we get sick on the job, we can't afford to call out because paid sick leave isn't required. In order to create a better Florida, we have to include a $15/hour minimum wage as a starting point, and paid leave when you or your immediate family is sick."
Fully Fund Free Public Education for Our Children
Beth McGarry from Vero Beach is an adjunct professor who submitted a proposal requesting the CRC to consider creating a standard for high quality, fully funded public K-20 education for our state's students, including vocational training.
"The fact that a fully funded public education system was not already included in our state's constitution was a surprise to me," said McGarry. "This seems like a minimum standard we should have as a state. If we are going to fully realize our students and our state's potential, we have to ensure we are providing adequate education and vocational training for our children," said Beth McGarry.
Saving Access to Quality and Affordable Healthcare
This might be a tough one in a state that refused to accept Medicaid expansion.
Helen Kirton, a healthcare worker from Tampa, submitted a proposal requesting the CRC to include the minimum rights for healthcare for Floridians.
"No one should have to choose between putting food on the table and keeping their family healthy. And yet, that is the decision so many Floridians are faced with throughout the year as healthcare costs rise and the right to coverage doesn't follow. Setting standards in our constitution is a way to ensure quality healthcare doesn't run hardworking families into bankruptcy if someone gets sick or has an accident," said Kirton.
Next spring, the CRC will vote on all of the various proposals that have been submitted over the course of this year. Those that are approved will be placed on Florida's 2018 general election ballot. All proposed constitutional amendments need to obtain at least 60 percent voter approval to officially become law and revise the Florida Constitution.