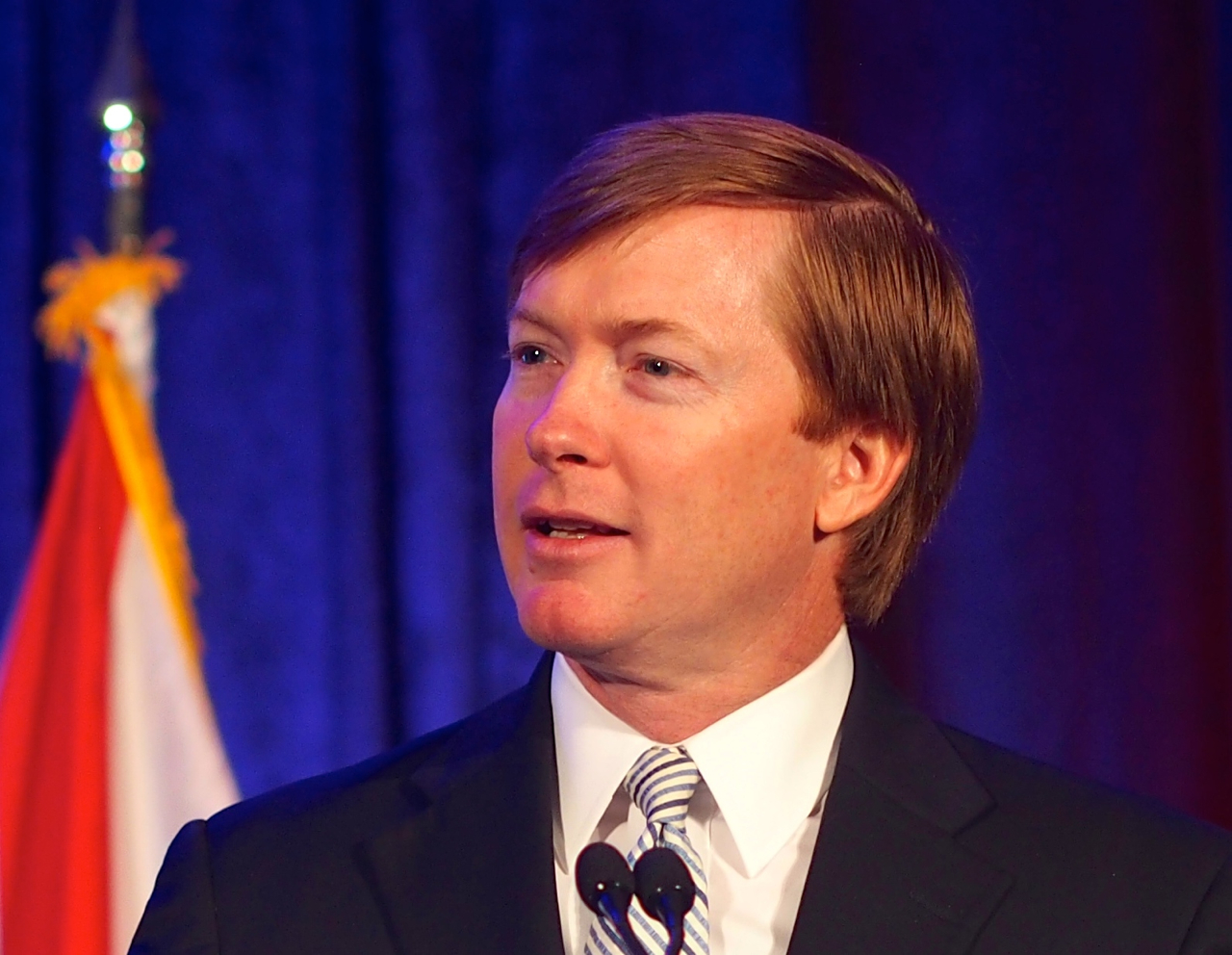 Florida's private utility companies have donated nearly $800,000 to support Agriculture Commissioner Adam Putnam's political committee seeking to get him elected governor, and also have donated another $1.8 million that may have been re-directed to him through other political committees.
A review of campaign finance data available through the Florida Division of Elections shows that Florida Power & Light and Duke Energy have been major contributors to Putnam's Florida Grown, the political committee supporting his Republican gubernatorial candidate. Gulf Power Co. and TECO, the natural gas company, also have contributed tens of thousands of dollars to Florida Grown.
All totaled, they've contributed $795,560 directly to Florida Grown since the start of 2015, when Gov. Rick Scott's second term began and the cycle for the 2018 gubernatorial race officially began.
Counting contributions from utility companies made to other business groups, which then cut checks to Florida Grown around the same time or shortly after, the amount of money passing from utilities to Florida Grown may be more than triple that amount, as much as $2.5 million.
Florida Jobs Political Action Committee, which represents the Florida Chamber of Commerce; the Associated Industries of Florida Political Action Committee; The Voice of Florida's Business, which represents Associated Industries; and two similar organizations have written checks totaling $1.8 million to Florida Grown, on dates around or shortly after receiving hefty contributions from FP&L, Gulf Power or TECO.
The matter of the utilities' contributions has become an issue in the governor's race because Putnam's rival for the Republican nomination, state Sen. Jack Latvala of Clearwater, last month swore off utilities contributions to his campaign.
Latvala did so in the face of the public's growing criticism of the utilities' hurricane recovery performances, following Hurricane Irma's Sept. 10-11 roar through Florida.
"It's time the utilities stop spending money on political candidates and instead protect the residents of this state," Latvala said on Sept. 19.
Florida Politics received a spreadsheet of campaign contributions from an anonymous source. Florida Politics double-checked the numbers, and also ran additional data analysis, checking on contributions to Latvala and other candidates as well.
Neither Putnam's campaign nor Latvala's campaign responded to inquiries from Florida Politics about the data.
Latvala, too, has received sizable contributions over the past two and a half years from the utility companies, though not on the same scale as Putnam. His Florida Leadership political committee has taken in about $100,000 of utilities' money directly, and perhaps as much as $116,000 in pass-through donations from business groups' political committees.
He has not given any of it back.
Democrats running for governor, former U.S. Rep. Gwen Graham, Tallahassee Mayor Andrew Gillum, and businessman Chris King of Winter Park, have received nothing directly from the utilities in their respective political committees, Our Florida, Florida Forward, and Rise and Lead.
The Democratic candidates all have been stronger critics of the longer-term course for Florida's utilities, particularly as each of them has vowed to push solar energy in big ways.
The direct contributions to Putnam's Florida Grown include $587,060 from FP&L, $110,000 from Duke, $75,000 from TECO, and $22,500 from Gulf Power.
Another $575,000 in contributions to Putnam's Florida Grown from Voice of Florida Business Political Committee tracks closely to the timing of money FP&L and TECO had given to that Associated Industries of Florida-affiliated committee throughout the past two and a half years. Another $500,000 in contributions to Florida Grown from Florida Jobs tracks fairly closely to money FP&L and Gulf Power had given to that chamber-affiliated committee. The Associated Industries of Florida PAC made $350,000 in donations to Florida Grown around the times of money it received from FP&L. Floridians United For our Children's Future gave Florida Grown a total of $275,000, after receiving money from FP&L; and growing Florida's Future provided $100,000 to Florida Grown, around the times of receiving utilities money.
Around the same times, Latvala's Florida Leadership Committee got $56,000 from Florida Jobs, $40,000 from Associated Industries of Florida, and $20,000 from Floridians United for Our Children's Future.
All of those may be coincidences.
Each of those business-promoting political committees receives numerous large contributions from all sorts of businesses and business interests, and cuts millions of dollars all totaled in checks to all sorts of political campaigns and committees. Florida Jobs, for example, has made more than $3.5 million in political donations since the start of this gubernatorial cycle.
The Florida Jobs committee also has made additional contributions to Florida Grown that do not necessarily align with incoming money from the utilities, such as a $150,000 donation made on July 31.
And Putnam's pro-business positions have made him a favorite to the Chamber and the Associated Industries of Florida regardless of what the utility companies may wish to support.
Still, after the utilities used direct and pass-through contributions to push a Constitutional Amendment 4 last year that would have given them more control over solar energy production had it passed, elections watchdog and consumer groups have grown wary.
"There are definitely dots connecting to that, and our elected officials don't seem to take notice of rate increases, or the lack of solar growth, or the pursuance of solar growth or other renewable energy. They seem to be fairly quiet on that front, and so why is that?" said Pamela Goodman, president of the League of Women Voters of Florida, which campaigned against Amendment 4.
Last updated on October 10, 2017