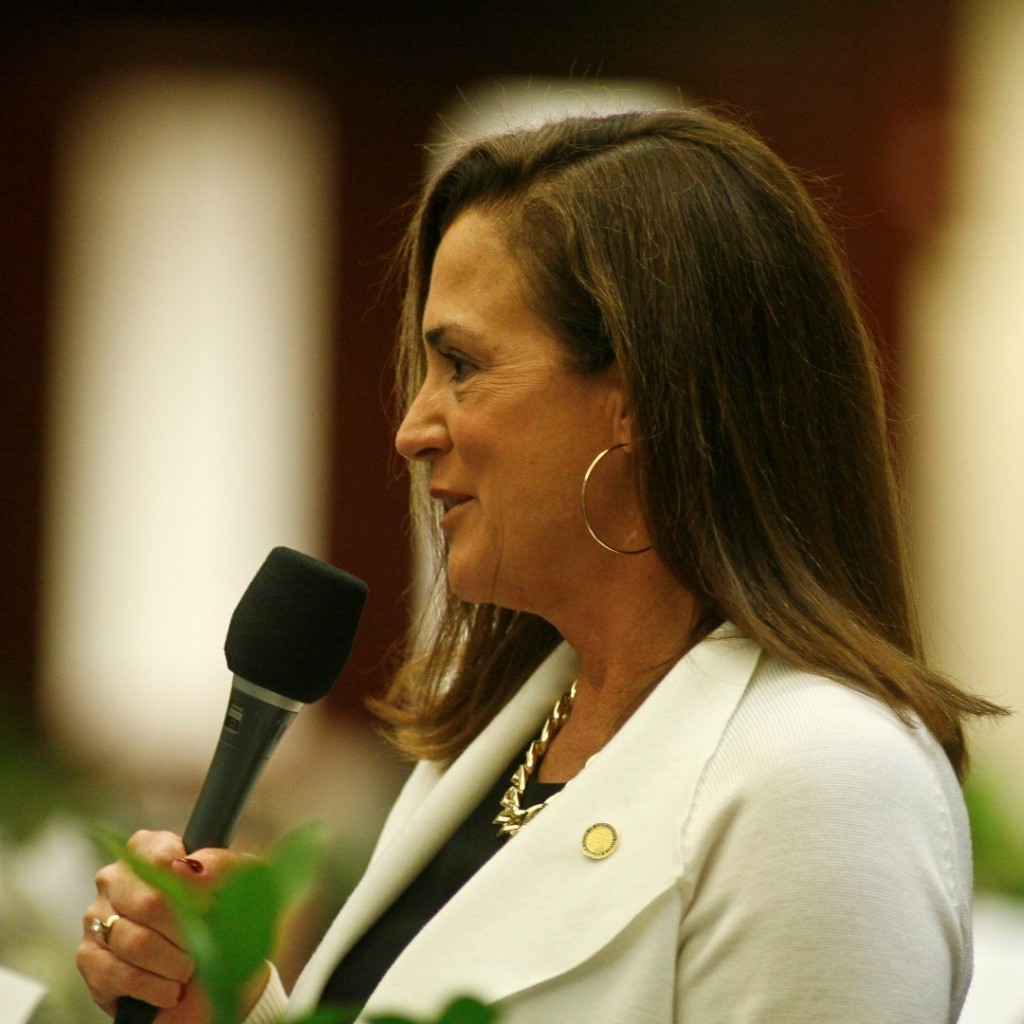 Democrats and Republicans from both sides of the Capitol rotunda came together Tuesday to back Sen. Dana Young's latest try to ban fracking in Florida.
Also known as hydraulic fracturing, the drilling technique involves shooting water and chemicals deep underground, breaking up rock to get at oil and natural gas that's unreachable by conventional drilling.  
"Advocates insist it is a safe and economical source of clean energy," the LiveScience website explains. "Critics, however, claim fracking can destroy drinking water supplies, pollute the air and contribute to the greenhouse gases that cause global warming."
In Florida, the process "makes no sense," said Young, a Tampa Republican, at a Tuesday press conference. This is the second year she's run a fracking ban bill (SB 462).
"It puts our drinking water supply, and everything we build our economy on, at risk," she said. "I filed this bill for my children, and for all future generations of Floridians."
But an outright ban likely will face opposition in the House. Last year, Republican Leader Ray Rodrigues said that a scientific study should first be required, adding it would be "foolish" to ban fracking without hard evidence.
But Sen. Keith Perry, a Gainesville Republican, said "we already have data that shows problems in other areas of the country" where fracking has been performed.
"We should put science first," Perry said. "If science comes back later and says there's a safe way to do it, that'd be different … We need to stop this."
Along with Perry, Young was joined by Rep. Kathleen Peters, a South Pasadena Republican who filed an identical House companion, as well as Sen. Bill Montford, a Tallahassee Democrat; Sen. Linda Stewart, an Orlando Democrat; Sen. Darryl Rouson, a St. Petersburg Democrat; and Sen. José Javier Rodríguez, a Miami-Dade Democrat.
Young's bill has not yet been referred to committees.