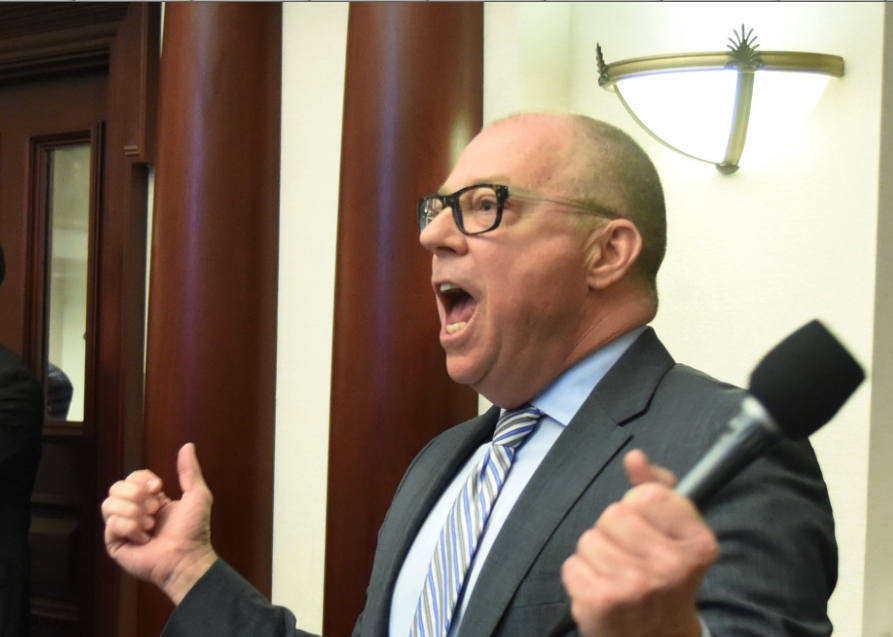 The Pride Fund to End Gun Violence, a national group organized in the fallout of last year's Pulse gay nightclub massacre in Orlando, announced Tuesday it is endorsing Democratic state Rep. David Richardson in the race for Florida's 27th Congressional District.
Richardson is openly gay, and he has been an outspoken advocate for gun law reforms, embodying the two issues the Pride Fund has campaigned on nationally in local, state and congressional races, with money, in-kind support, and independent committee advertising.
"David is running for Congress because he knows we need to finally end senseless gun violence – not ignore it," Jason Lindsay, Pride Fund executive director, stated in a news release. "Last week's mass shooting in Las Vegas brought gun violence to the forefront of the conversation on the national level yet again, but David has been leading this conversation in Florida's State House for years. We're excited to get involved in this race early because we're confident David will be a leader on both commonsense gun reforms and LGBTQ equality in the United States House of Representatives, just as he has been at the state level."
Richardson is in a crowded and high-octane field seeking to replace Republican U.S. Rep. Ileana Ros-Lehtinen, who is retiring. Although Ros-Lehtinen has easily held the district since 1989, it now has more Democratic voters than Republican voters.
Among other Democrats are former Miami Herald investigative reporter Matt Haggman, state Sen. José Javier Rodríguez, Miami Beach Commissioner Kristen Rosen Gonzalez, Michael Hepburn of the University of Miami, nd Mark Anthony Person, and retired Miami-Dade Circuit Court judge Mary Barzee Flores. Republican candidates include Doral Vice Mayor Bettina Rodriguez Aguilera, and businessman Bruno Barreiro.
"No other industrialized nation in the world has the same problem with gun violence that we face in the United States," Richardson stated in the Pride Fund release. "In the wake of last week's horrific shooting in Las Vegas, it's time for us to come together and put in place sensible gun violence prevention measures once and for all. In Congress, I'll fight tooth-and-nail for reforms like closing the gun show loophole, an assault weapons ban, and restricting access to high-capacity magazines and certain accessories like bump stocks. No more excuses, no more innocent lives lost — now is the time to act."
House photo by Mark Foley.