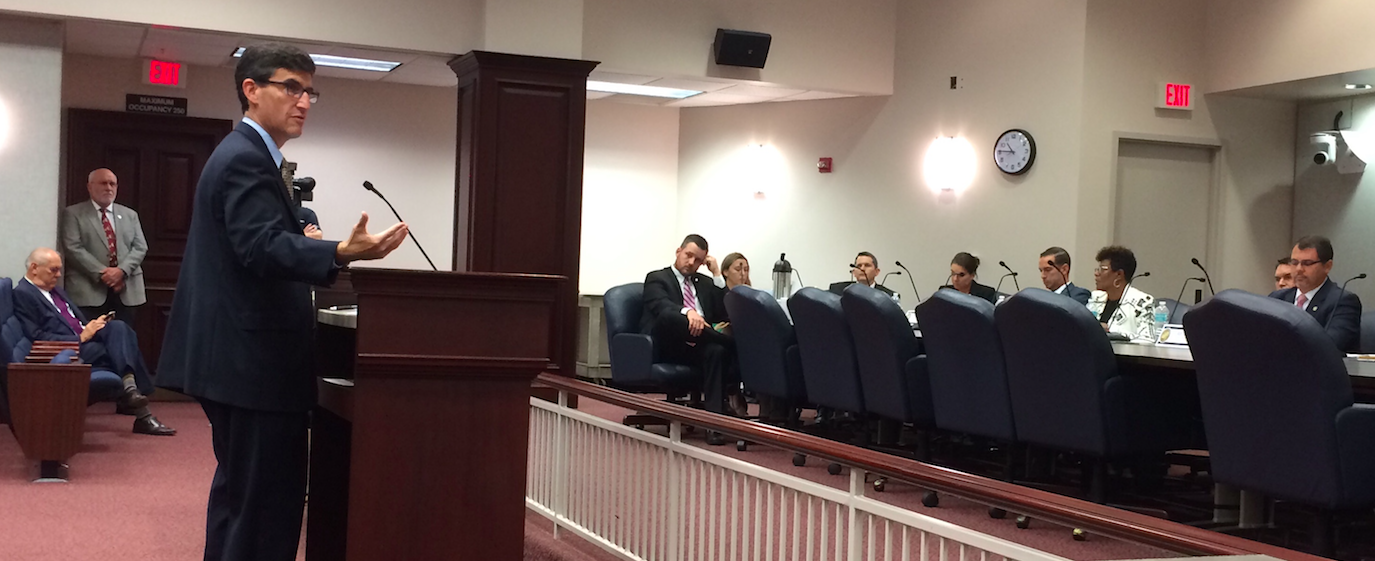 The House's ethics panel Thursday voted to subpoena a television production firm for details on exactly how it spent millions of taxpayer dollars on a fishing show and a cooking show with celebrity chef Emeril Lagasse. 
The Public Integrity and Ethics Committee unanimously approved the move to compel information from Tallahassee-based MAT Media and its owner, Pat Roberts.
VISIT FLORIDA, the state's tourism marketing agency, signed a contract with the company to produce the shows, which cost between $10 million and $18 million for five seasons or programming, House general counsel Adam Tanenbaum told the committee.
But the agency doesn't have the detailed spending information the House seeks, and after informal and formal requests from the House, Roberts "has chosen not to take advantage of those opportunities," Tanenbaum said. "… There was pretty much silence."
House Speaker Richard Corcoran, a Land O' Lakes Republican, has been withering in his criticism of the agency and of Enterprise Florida, the state's economic development organization, calling them dispensers of "corporate welfare."
Democratic ranking member David Richardson, a retired forensic auditor from Miami Beach, raised a concern that the information sought might be confidential under the contract. But Tanenbaum said the House has "a role and a right" to seek records on how tax dollars are spent.
Committee chair Larry Metz, a Yalaha Republican, declined media requests for copies of draft subpoenas, saying they weren't final documents subject to disclosure as public records.
Metz, an attorney, also asked Tanenbaum who owned the copyright for the shows. "That's unclear at this point," Tanenbaum said.