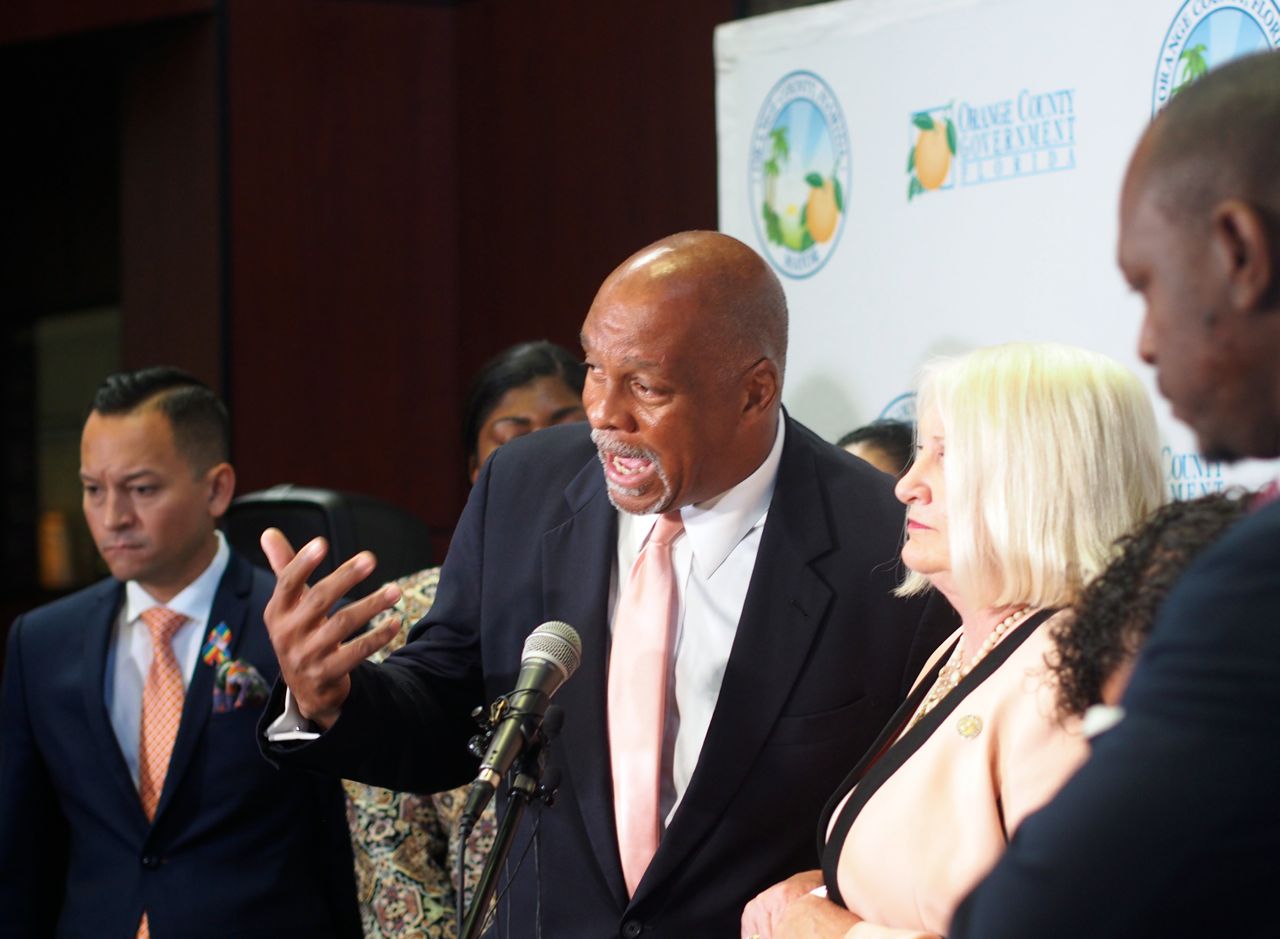 State Sen. Linda Stewart and state Rep. Bruce Antone announced Monday they are pushing legislation that would require day care centers to install sensor alarms on their transport vans and other vehicles that would alert workers if a child was left inside.
Joined by other Democratic members of the Orange County Legislative Caucus, many of whom signed on as co-sponsors. Stewart and Antone expressed strong confidence that the legislation would pass, and would create a technological answer to horrible incidents including child deaths involving children left in vans.
In particular, Orlando still is emotionally reeling from the Aug. 7 tragedy in which 3-year-old Myles Hill died after being forgotten inside a day care transport van at Little Miracles Academy in Orlando.
"We need to make sure that everyone in a commercial day care van is removed from the van," Stewart said.
"Too many have died. And we have ways of making these vehicles safer," she added.
Stewart, of Orlando, filed SB 486, co-sponsored by state Sens. Randolph Bracy of Oakland and Victor Torres of Orlando. Antone, of Orlando, filed HB 305, co-sponsored by Orlando state Reps. Kamia Brown, Carlos Guillermo Smith, and Amy Mercado.
"We need to make sure that no child gets left behind," Antone said. "It's heartbreaking."
Both bills require that child care facilities and large family child care homes equip vans and other vehicles used to transport children with alarm systems that would prompt the drivers to inspect the vehicles for children. The bills also would require the Florida Department of Children and Families to maintain a list of approved alarm systems.
Both Stewart and Antone said they have discussed their bills with key committee chairs who indicated support, and both do not expect any opposition.
Stewart said the devices cost between $99 and $700, depending on the technology selected.
Mercado insisted that any day care centers that have trouble affording them undoubtedly will find parents offering to pitch in.
"As a mom, no amount of money is going to replace my child left in a car," said Mercado, mother of six grown children. "As far as the parents are concerned, this is one extra layer of protection for their children. When they drop them off in the morning they want to make sure they get them back, safe and sound. The last thing any parent wants to is it was their child that was forgotten, it was their child that died in that seat because someone was too busy or too careless or distracted."