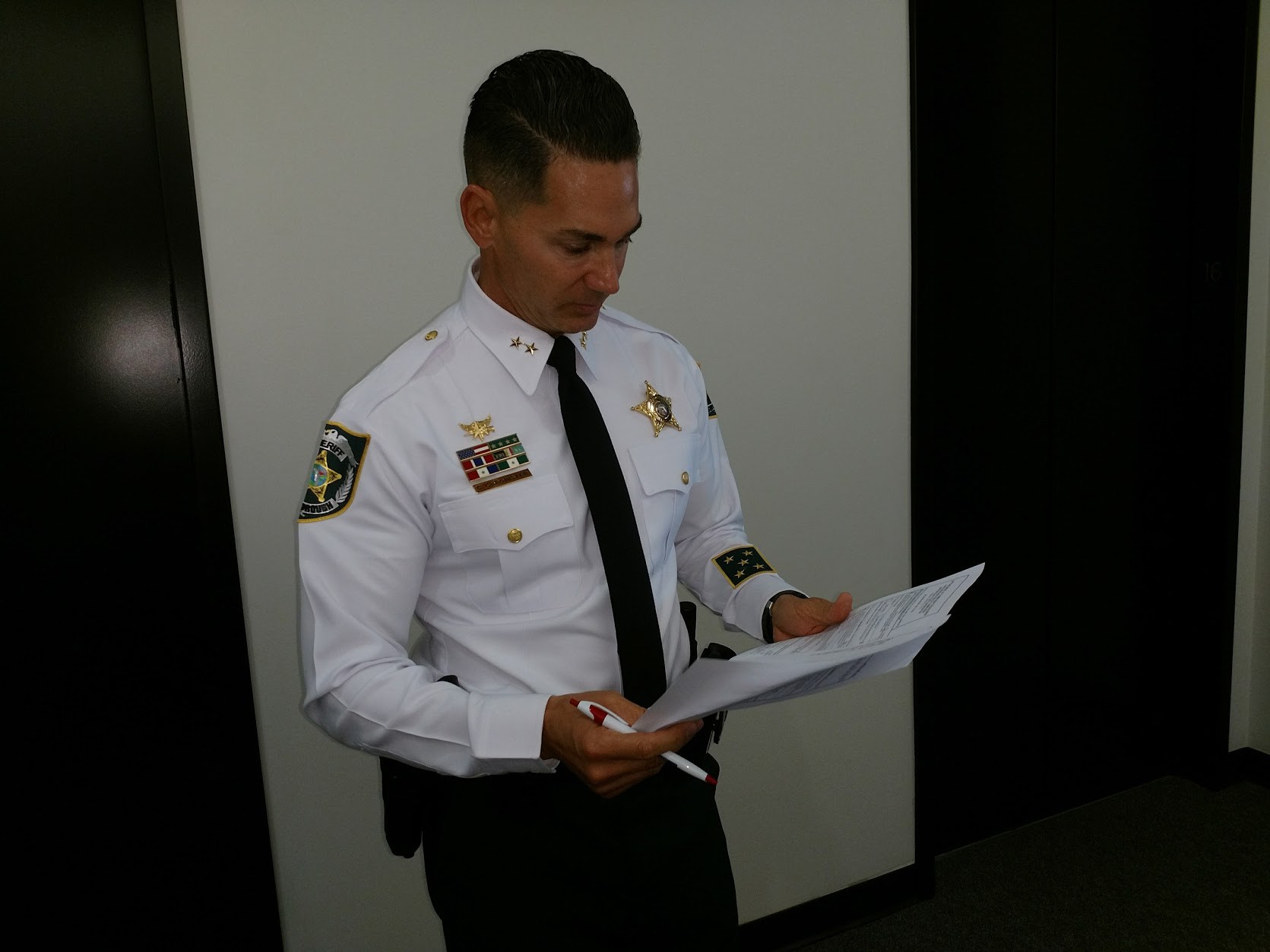 Chad Chronister is looking to shed the "interim" tag in front of his title as Hillsborough County Sheriff next year, and a peek at the host committee he's wrangled for his Oct. 25 campaign kickoff shows his support is both far reaching and bipartisan.
Chronister has been with the office since 1992 and was a colonel before the retirement of longtime lawman David Gee earlier this year, which vaulted him into the leadership role. He filed for election to the office a day after he was sworn in as interim sheriff.
The run for sheriff is Chronister's first campaign, though the invite for his upcoming fundraiser has more names than many seasoned politicians – it fills up nearly a whole page of legal size paper and includes well over 200 names.
Among his supporters are both sides of the courtroom in State Attorney Andrew Warren and Hillsborough County Public Defender Julie Holt.
Chronister, a Republican, also has politicians from both sides of the political spectrum flocking to support his fledgling campaign.
Tampa Mayor Bob Buckhorn, a Democrat, and former Tampa Police Chief Jane Castor, the current favorite to succeed him, also made the list alongside House Speaker Richard Corcoran, Sens. Dana Young and Tom Lee as well as County Commissioner Al Higginbotham, all Republicans.
The throng of supporters will gather at The Italian Club at 1731 E 7th Ave. in Ybor City to get the sitting sheriff's campaign off the ground. The event starts at 5:30 p.m. and runs for two hours.
So far, Chronister's only competition is no-party candidate Juan Rivera. The election will be held in November 2018.
The full invitation is below.