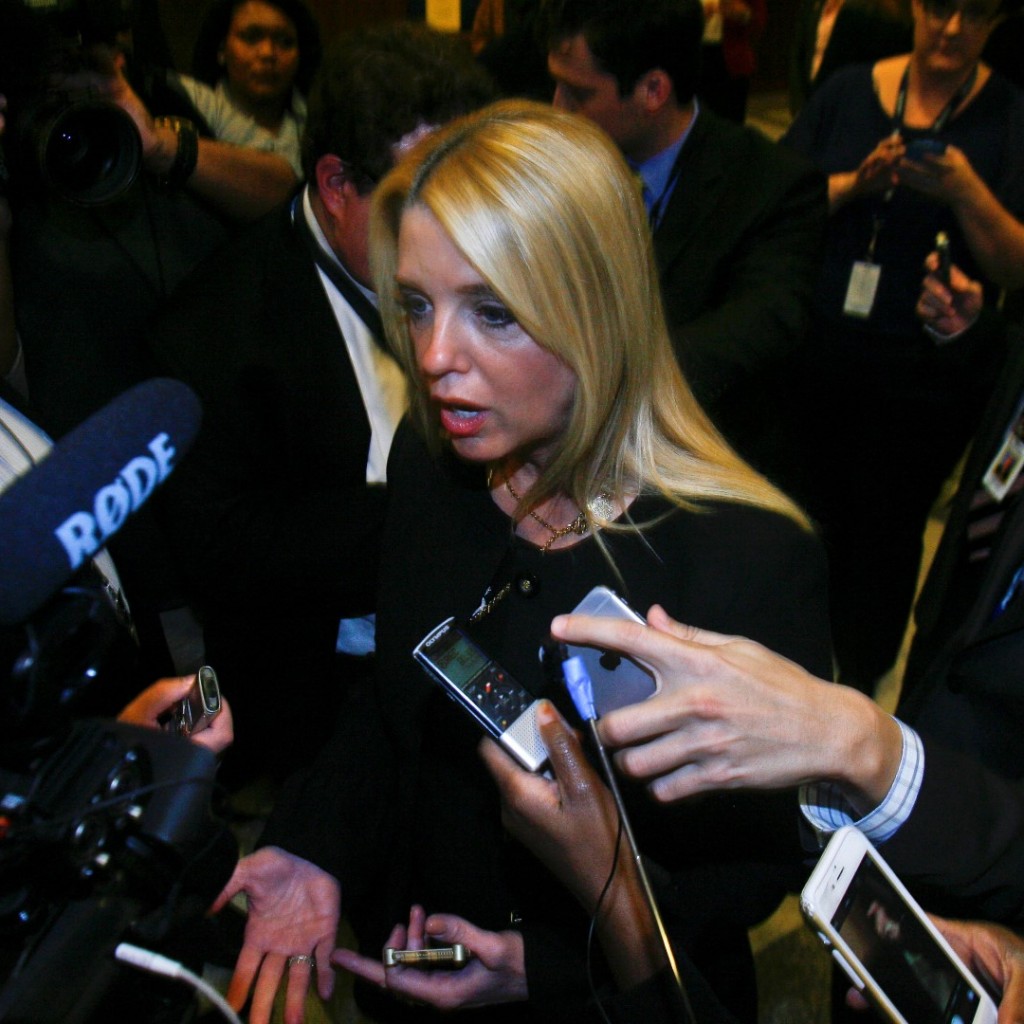 Attorney General Pam Bondi on Tuesday said she was unsure whether the country needs a 'drug czar.'
"I don't know," she told reporters after a Florida Cabinet meeting. "I'm in D.C. a lot. I can tell you the DEA (Drug Enforcement Administration) is doing great, all the executive offices are doing great ….
"Everybody works well together," she added. "Whether that exact position is needed? I don't know."
Bondi's name has for months been in and out of play to head the U.S. Office of National Drug Control Policy, established in 1988 and colloquially known as the drug czar. Its "principal purpose is to establish policies, priorities, and objectives for the Nation's drug control program," its website says.
U.S. Rep. Tom Marino, President Donald Trump's drug czar nominee, withdrew from consideration this week following reports that he played a key role in weakening the federal government's authority to stop companies from distributing opioids.
The move came one day after the president raised the possibility of nixing the nomination following reports by The Washington Post and CBS News. The reports detailed the Pennsylvania lawmaker's involvement in crafting a 2016 law, signed by President Barack Obama, that weakened the Drug Enforcement Administration's authority to curb opioid distribution.
Bondi, however, has forged a drug-warrior reputation, especially with her battle to shut down the state's pill mills, pain management clinics where drug users easily scored painkillers such as oxycodone.
Trump put her on his new President's Commission on Combating Drug Addiction and the Opioid Crisis. She'll be back in Washington for a commission meeting this Friday, she said.
"I'll sure I'll be talking about on Friday. I'm sure it'll be a major topic of discussion," she said.
"This fentanyl and heroin crisis is more than you can even comprehend now," Bondi said. "We've got to help our addicts, but on the same hand, we're not doing them a service if we're not locking up the dealers. They're murderers, in my opinion."
She also said she and a bipartisan "working group" of other state attorneys general are considering a lawsuit against opioid manufacturers.
"We're all over it," the attorney general said. "We're gathering documents and we're doing it the right way. We're just didn't run out and hire (law) firms. We're looking at it, multi-state, with the federal authorities. This is a crisis and I'm sick of it."
The Associated Press contributed to this report, republished with permission.