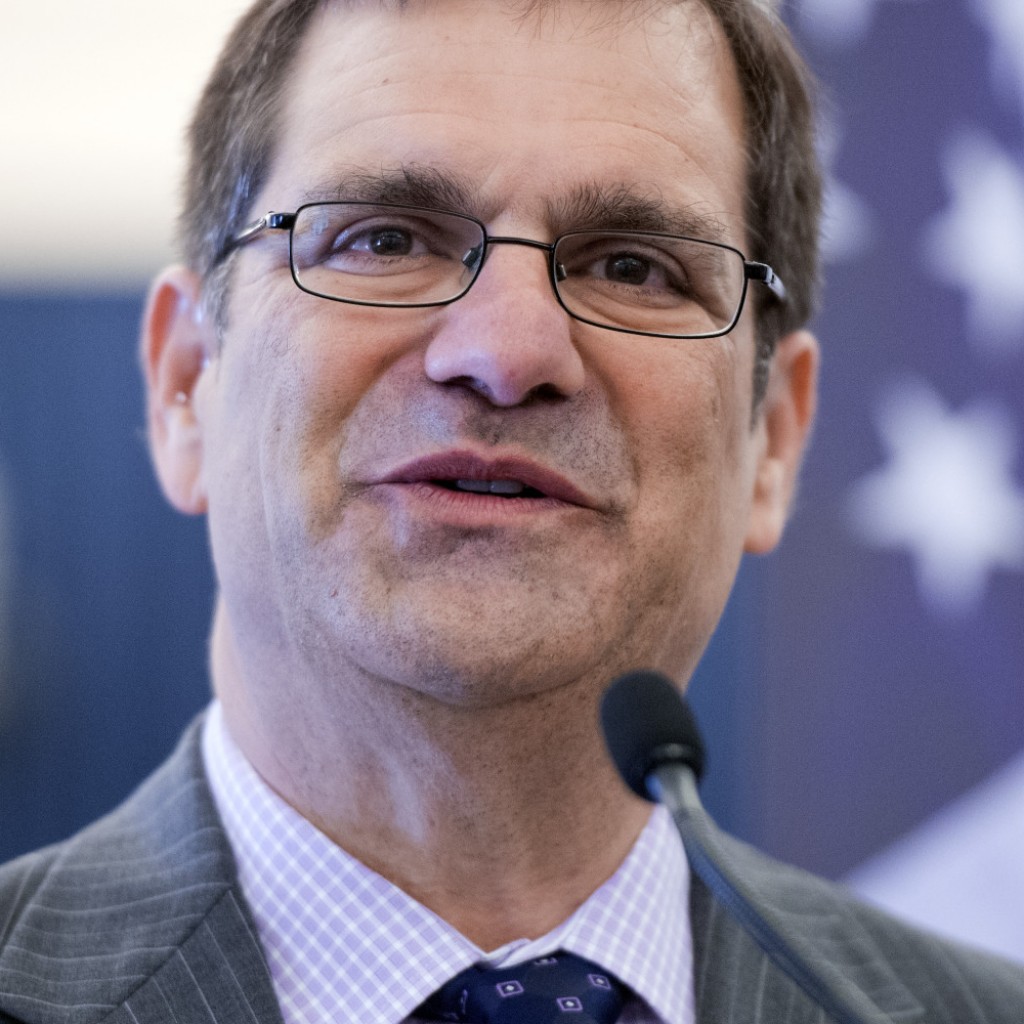 Gus Bilirakis is taking heat from an opponent for pushing a bill that dilutes the Drug Enforcement Agency's efforts to stem the nation's opioid crisis.
Mathew Thomas, a Democrat running against the 11-year Republican incumbent in Florida's 12th Congressional District, blasted Bilirakis Wednesday for co-sponsoring the Ensuring Patient Access and Effective Drug Enforcement Act.
The 2016 bill had a (somewhat unintended) result of severely hampering the DEA's ability go after opioid distributors supplying corrupt doctors and pharmacists who flood the black market with pain pills.
Bilirakis was one of six co-sponsors for the House version from Rep. Tom Marino, the Pennsylvania Republican who, until recently, was President Donald Trump's nominee for drug czar.
On Tuesday, Marino backed out of the position, after CBS' "60 Minutes" and The Washington Post reported that the bill changed a longtime standard required before the DEA could freeze suspicious sales of painkillers, which cuts the flow of opioids into the black market.
Instead of requiring the DEA to first determine shipments pose an "imminent danger" to the community, the agency must now conclude they represent "a substantial likelihood of an immediate threat."
"I'm appalled, but not shocked," Thomas said Wednesday. "It has become business as usual for bills like this to roll through as lobbyists team up with members of Congress to ensure these bills succeed."
Thomas noted that his opponent received $79,000 in campaign contributions from "corporations running this multifaceted campaign to undercut law enforcement."
Bilirakis has responded. You can read his entire statement here.
Thomas responds: "At some point, we have to question the priorities of a Representative that sides with drug corporations over law enforcement in the midst of an opioid epidemic."
He calls it "inexcusable" that Bilirakis claims he thought the bill would "strengthen cooperation" on the issue of drug abuse.

"His statement reveals he either never read the bill or he read it and voted for it despite the consequences," Thomas said. "Both scenarios are unacceptable."
Thomas added: "We cannot accept Representatives championing and co-sponsoring bills like this while we are losing people. We cannot accept Representatives stating ignorance to the effects of the bill when Judge John Mulrooney II, the DEA Chief Administrative Law Judge, warned about the bill's diminishing DEA authority.
"That's why I am running to be the Representative we deserve," he continued. "I am someone who champions the American people and fights for their interest not lay down in the face of opposition or roll over for corporate donations. We have serious issues, people are drying, we need strong leaders empowering not diminishing our power. I am that leader."
Thomas is a Palm Harbor-based software architect. He entered the CD 12 race in late June, and to date has raised $6,137.
The other Democrat in the race, Robert Tager, has raised $13,423.
Bilirakis, on the other hand, has amassed more than a half-million dollars in his re-election bid for the seat he has held since 2006.