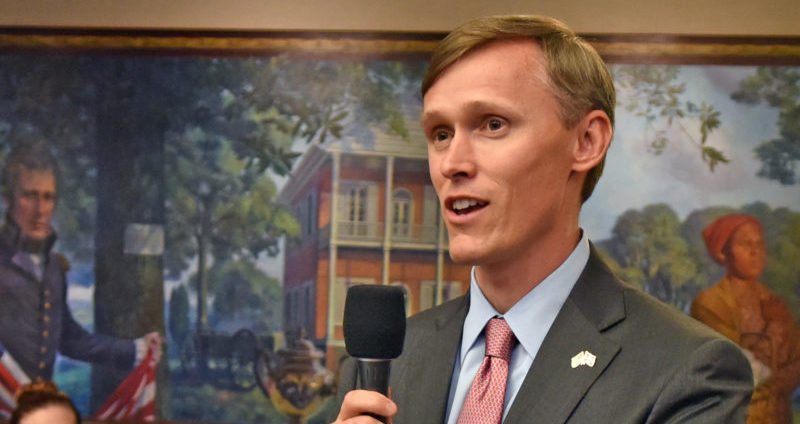 Will Frank White turn the Republican primary for Attorney General into a real race?
The freshman state Representative from Pensacola just got two more endorsements, from his fellow House Republicans Cyndi Stevenson of St. Johns and Cord Byrd of Neptune Beach.
Meantime, Jacksonville state Rep. Jay Fant, the only other GOP contender, had to pump $750,000 into his own coffers just to stay viable.
White's nascent campaign could shake up the this-one's-in-the-can mindset of Ashley Moody, the former Hillsborough circuit judge
Moody, who declared this summer, has already raised over $864,000 and racked up a dizzying number of endorsements, including many from law enforcement.
Fant, who can't seem to catch fire, has raised $208,000, not counting the $750,000 loan, and White is now revving up his fundraising machinery.
What's notable is that the latest endorsements challenge Moody in the tough-conservative territory she's attempted to cordon off for herself.
"Frank White is a principled conservative who will stand up and fight for our shared values while always upholding the rule of law," Stevenson said. "I'm proud to endorse his campaign and looking forward to helping him be our next attorney general."
Added Byrd: "Frank White is a consistent conservative and strong defender of the Second Amendment who will make for an outstanding Attorney General of Florida. I'm honored to support and endorse Frank who has been an effective advocate for Florida and a man of principle and integrity."
In a statement, White said, "I appreciate the trust and support from Cyndi and Cord, and I'm proud to have a growing statewide network of leaders who agree that we need a proven conservative as the next Attorney General."
Keep an eye on this one.