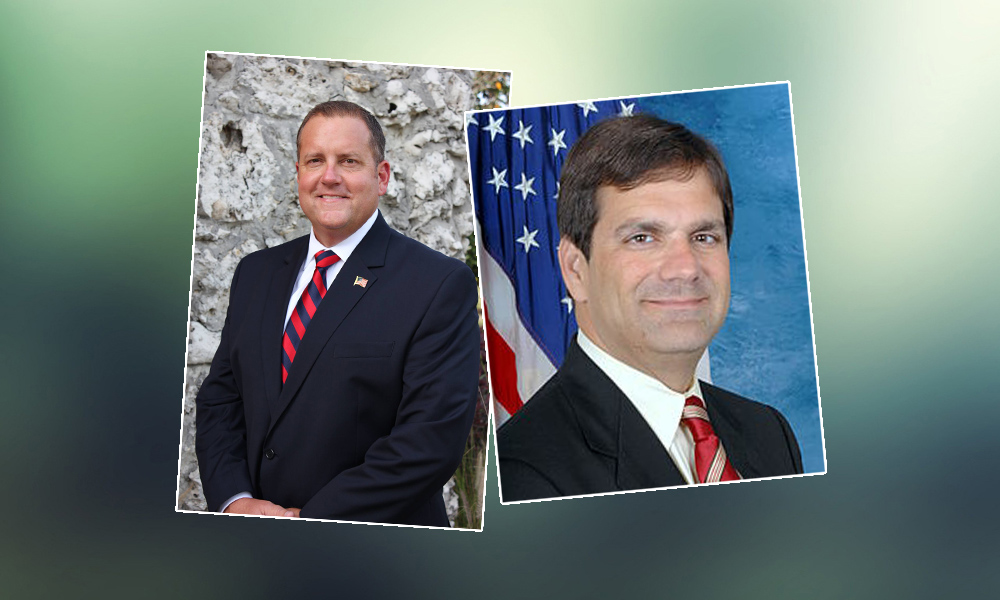 U.S. Rep. Gus Bilirakis is endorsing Mike Wells for re-election to the Pasco County Board of Commissioners.
The Tarpon Springs Republican represents much of Pasco County in Florida's 12th Congressional District. Wells, now in his first term in District 4, serves as vice-chair of the Commission.
"During his first term in office, Mike Wells has proved himself an effective leader, developing creative solutions to the problems facing our community," Bilirakis said in a statement Tuesday. "His clear vision for the future coupled with his personal integrity and strong work ethic have made Pasco county a place where people want to live, work and play."
"I am confident that he will continue doing a great job serving the people of Pasco during a second term, which is why I offer my strong endorsement of his candidacy," he added.
Wells is a member of the National Association of Realtors, West Pasco Board of Realtors, Florida Realtors and the West Pasco Chamber of Commerce. He is a 2006 alumnus of Leadership Pasco.
Saying he was "humbled" for the endorsement, Wells responded:  "Congressman Bilirakis puts the people of Pasco County first and serves our community tirelessly. He has been a strong advocate for our veterans, first responders and our seniors. I am honored to have his endorsement and support and am grateful for his leadership and service of our community."
In his first term on the Pasco board, Wells was appointed to the Area Agency on Aging, the Department of Juvenile Justice Circuit Advisory Board, the Early Learning Coalition of Pasco and Hernando Counties, the Engineering and Architectural Selection Committee, the Pasco Economic Development Council, the Pasco County Fair Authority and the Value Adjustment Board.
A Florida native and 39-year resident of Pasco, Wells has an extensive resume of community service, including roles on the YMCA of the Suncoast — James P. Gills Family YMCA Advisory Board, United Way, Volunteer Way, The Angelus, Sunrise of Pasco, Feeding Pasco's Elderly, the Coastal Conservation Association. He is also an National Rifle Association member.