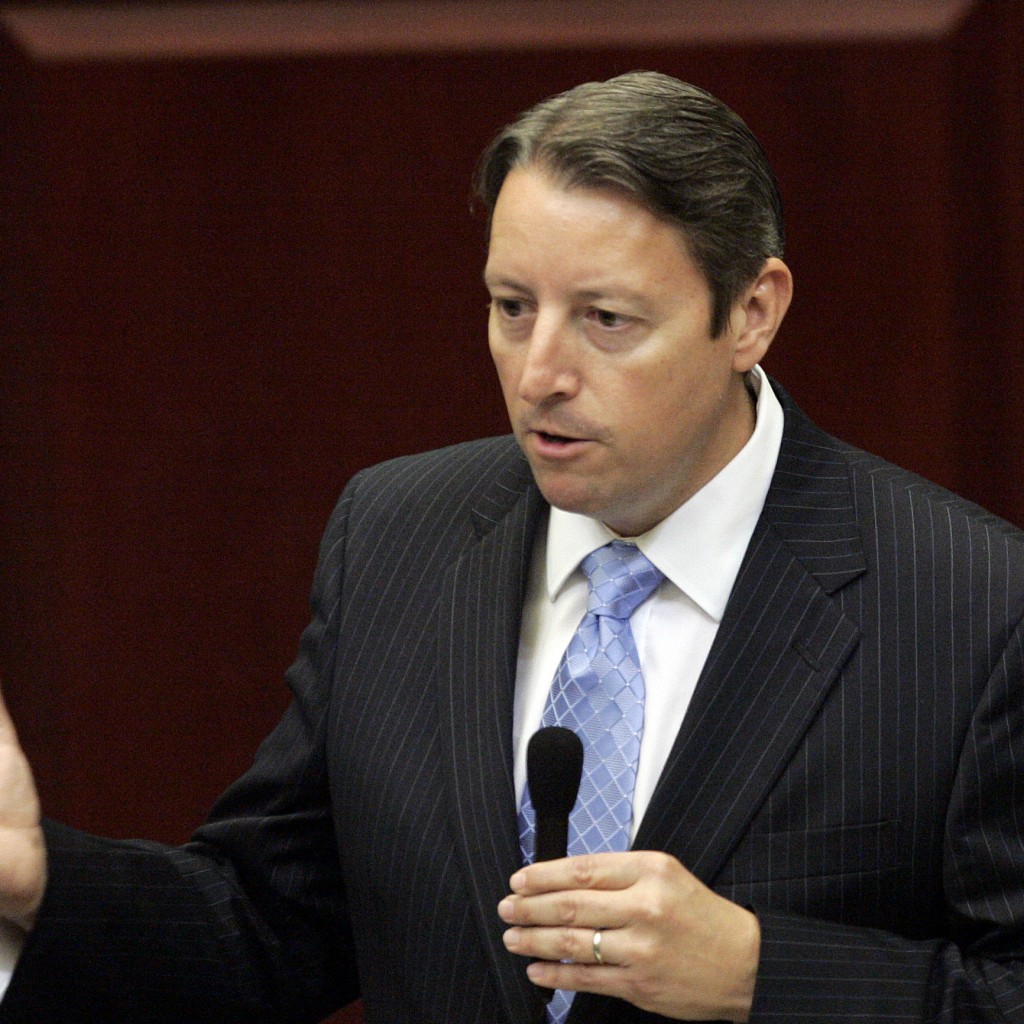 In a vote made for a ceremony, Florida's Senate Republicans formally made fellow Sen. Bill Galvano the next Senate President for 2018-20.
Since the GOP still controls 24 seats in the 40-member chamber, the move ensures the Bradenton lawyer's future leadership position.
Sen. Dorothy Hukill of Port Orange gave the invocation and Sens. Tom Lee of Thonotosassa and Jeff Brandes of St. Petersburg nominated and seconded Galvano.
In a possible signal to their colleagues across the Capitol rotunda, Brandes let drop that the 51-year-old will be the kind of leader to take "no deal over a bad deal."
In a brief speech, Galvano thanked his colleagues but very avoided any hints at policy or priorities under his presidency. Instead, he repeated his intention to listen, and asked the members to "help me serve you."
He did tease at the "tough decisions" ahead on the state budget as revenues decline, and called the opioid crisis a "plague" on the state. But he added Florida "explodes with potential," and said, "we must listen to each other."
Galvano, who later met with reporters on the Senate floor, was asked when he would talk about policy specifics. He said today's remarks were more about "what type of presiding officer I want to be."
"I wanted to send a very clear message to the members that I intend to learn from them," he said. "I value their input into the process.
"I'll have a lot of discourse and interaction" with them in the coming months, he added. "The caucus, and the Senate, will then build some specificity into some of these issues."
A Periscope video of Galvano's full meeting with reporters is below:
Sen. @BillGalvano (Post designation ceremony) #FlaPol https://t.co/JQ0XBNEuhQ

— Jim Rosica (@JimRosicaFL) October 24, 2017