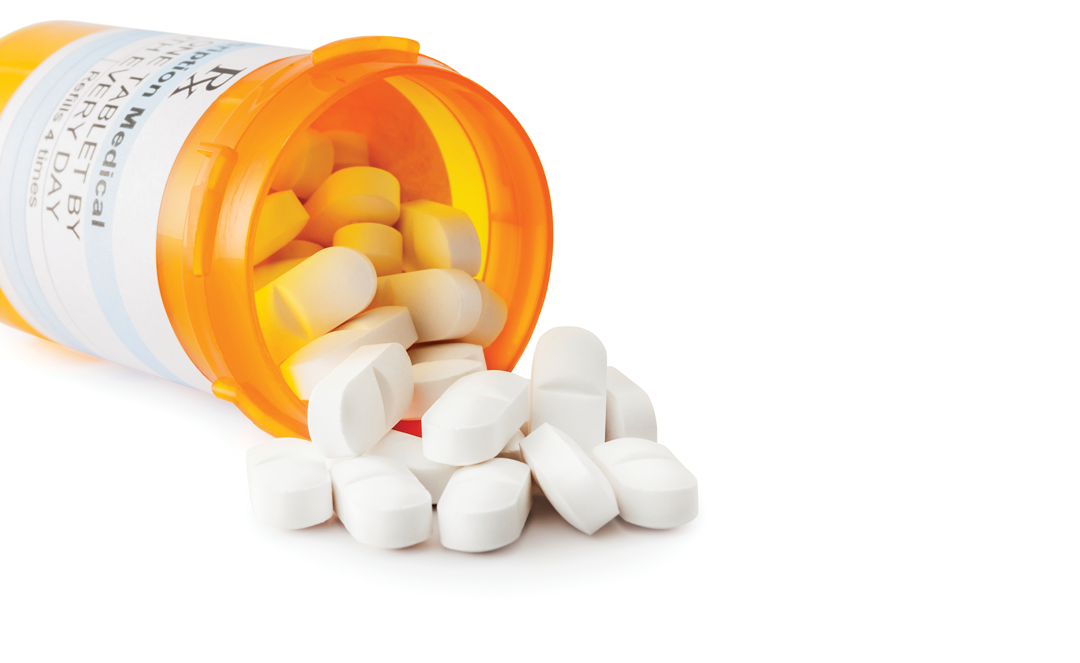 Among Jacksonville City Council agenda items this week: moving forward on a lawsuit against Big Pharma for opioids and a study of the future of the Hart Bridge's off ramps.
(Not on the agenda, but worth watching: whether a move to censure two Councilmembers happens or not.)
____
Opioid action: Resolution (2017-674) would allow the city's general counsel to "investigate and pursue" a lawsuit against opioid manufacturers.
The bill allows the city's general counsel to consider outside representation. Each firm's financial capability to pursue the matter is among criteria considered.
The bill is on the consent agenda; barring someone deciding to pull it, there likely will be no discussion of the matter.
____
Total eclipse of the Hart: No, they don't want to tear down the Hart Bridge. But they are looking at a way to get federal money to reconfigure the offramps from the Hart, with the current justification being to improve freight traffic headed to Talleyrand.
Chief Administrative Officer Sam Mousa pushed in committees last week for $1.5 million for a "design criteria project," a prerequisite for moving forward on this "shovel-ready project."
This design criteria project could be done in as few as four months, or as many as eight.
This would include a survey of the current conditions, preliminary design alignments (such as lane location and speed rates), and other such basic criteria.
This $1.5 million is important, said Mousa, because the city is pursuing a federal infrastructure grant of $25 million, with $12.5 million from Florida in matching money and $12.5 million from the city.
The bill cleared committees, and won't get meaningful pushback Tuesday night.
____
Eureka, they'll fund it: Jacksonville City Council resolution 2017-671, which would authorize $90,000,000 in Jacksonville Housing Finance Authority bonds for  Millennia Housing Management (MHM) to "finance, acquire, rehab & equip four Multifamily Rental Housing Developments," was approved by Council committees of reference last week.
Along with the new money was supposed to come new names; 400-unit Eureka Gardens, 94-unit Moncrief Village, 74-unit Southside Apartments & 200-unit Washington Heights would be known as Valencia Way, Estuary Estates, Oyster Pointe and Charlesfort Commons, respectively.
However, three Finance Committee members with one of these properties in their districts balked at the renaming, saying (correctly) there wasn't any local connection to the names chosen by Millennia. This led to a floor amendment to strike the new names from the bill.
The Finance substitute will be on the table.
____
Pension tension: The full Jacksonville City Council likely will get a chance to do what two committees did last week — reject a bill that would allocate portions of increased general fund revenue in future years to defraying the city's $3.2 billion unfunded pension liability.
Pension reform restructured the debt on the city's defined benefit pensions, allowing for payment to kick in, in earnest, in 2030, when a current half-cent sales surtax will be shifted to the defined-benefit debt burden.
However, Councilman Danny Becton has advocated for more money to be spent on the obligation ahead of 2030, and — despite no enthusiasm for the concept from Mayor Lenny Curry, a fellow Republican, the councilman has pushed forward.
The bill was bounced from Finance and Rules last week, with Council President Anna Brosche — a co-sponsor of the measure — sitting in committees as the bill was voted down.
Will the bill come up Tuesday night? It's still on the agenda. Becton declined opportunity to pull the bill and workshop it further, despite suggestions to do just that in Finance.