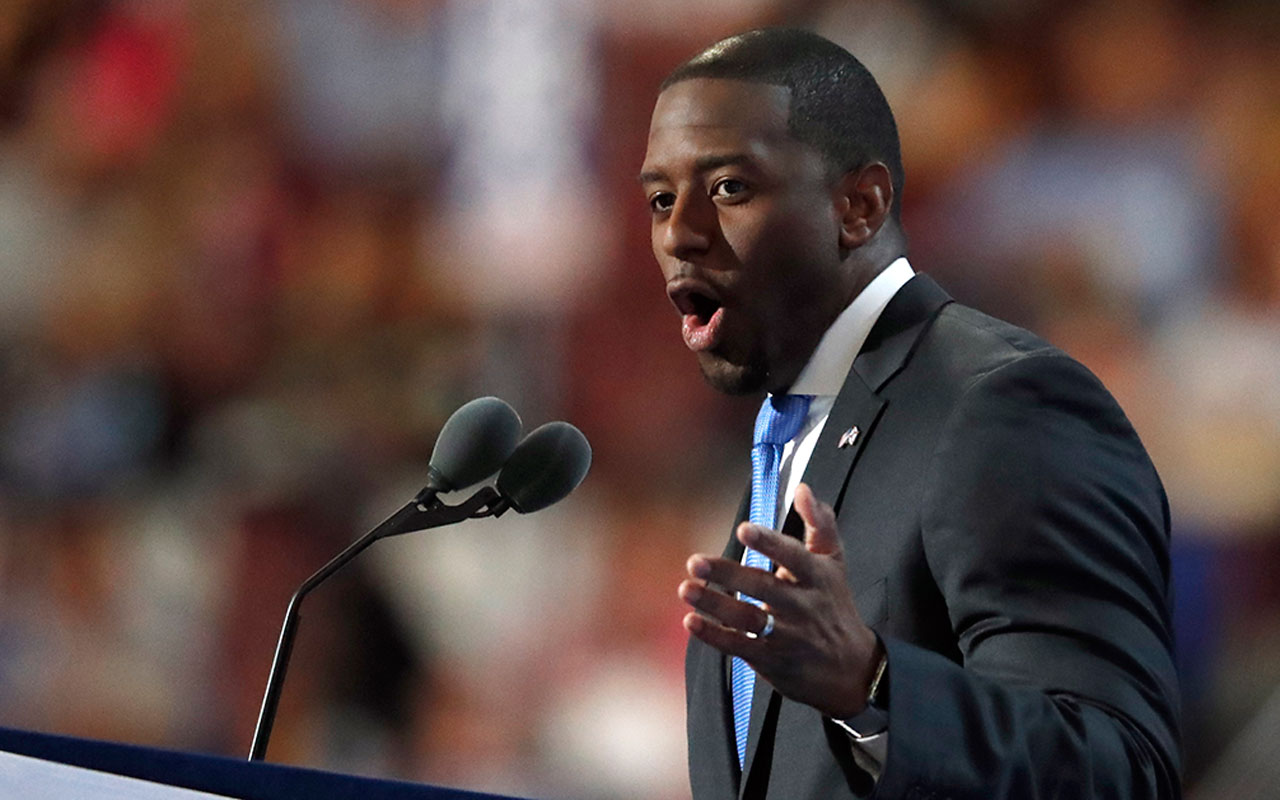 Responding to Gov. Rick Scott's reported comments Tuesday that there was little to be done about Florida's relatively low teacher salaries, Democratic gubernatorial candidate Andrew Gillum said Wednesday he would propose a statewide minimum starting salary of $50,000.
"When Gov. Scott blames 'the system' for low teacher pay, Floridians should ask him to look in the mirror. He and the Republican Party have enshrined a 'system' of teacher pay that pays them $10,000 a year less than the national average," Gillum said in a news release issued by his campaign.
Gillum, mayor of Tallahassee, faces former U.S. Rep. Gwen Graham of Tallahassee and developer Chris King of Winter Park in seeking the Democratic primary nomination to run for governor in 2018. The leading Republicans are Florida Agriculture Commissioner Adam Putnam of Bartow and state Sen. Jack Latvala of Clearwater.
"When I'm governor, I will work to pass a law ensuring no district can set a starting salary below $50,000," he continued. "Every year legislation is filed to give teachers the raise they deserve, Governor Scott is nowhere to be found. Our teachers do some of the most important work on the planet, and we need to pay them as such."
According to the Florida Department of Education, the average salary for all 174,000 teachers in Florida last year was $47,858. That's with an average of 11 years of experience. The average salaries per county ranged from $34,000 in Holmes County to $56,000 in Monroe County. Data are not yet available for the 2017-18 school year.
Gillum cited an Associated Press story that quoted Scott in a roundtable discussion in Tallahassee as saying there was little he could do about teacher salaries because they are set locally, under the system. He was responding to a Gadsden teacher who said it was hard for schools to keep teachers because of the pay.