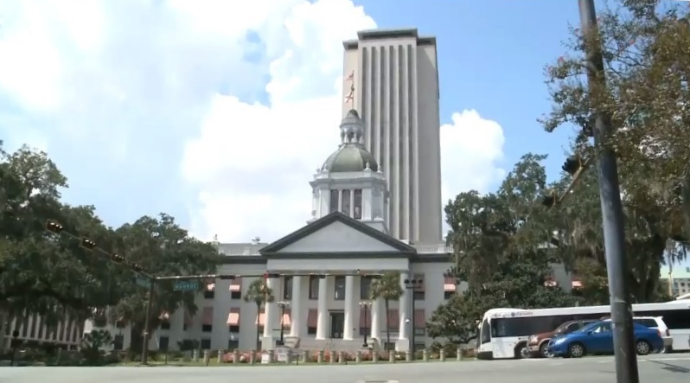 Cutler Bay Democrat Kionne McGhee's bill to create a slavery memorial on Florida's Capitol grounds advanced in another House committee Wednesday.
The Government Operations and Technology Appropriations Subcommittee approved McGhee's proposal (HB 67).
The bill officially calls for the Department of Management Services, based on upon recommendation of the Florida Historical Commission, to create and establish a slavery memorial on Capitol grounds.
Responding to a question from Jacksonville Republican Jay Fant, McGhee said there was no estimated cost for the statue. Upon further examination by Fant, the sponsor said a combination of public and private funding would finance the memorial.
There are a handful of such memorials in the South.
The Associated Press' Brendan Farrington reports that Texas and South Carolina have monuments to African-American history in their states, including acknowledgment of slavery as well as other contributions of black residents.
A statue outside Georgia's Capitol honors black lawmakers who were elected after the Civil War, but expelled by white lawmakers.
It also commemorates slavery and other episodes of African American history, and the Tennessee Capitol grounds have a small engraved plaque on a marble pedestal dedicating an oak tree to the memory of Africans who died on slave ships on the journey to North America.
"Looking forward to seeing it on the floor," concluded Spring Hill Republican and Committee Chair Blaise Ingoglia, a co-sponsor of the legislation.