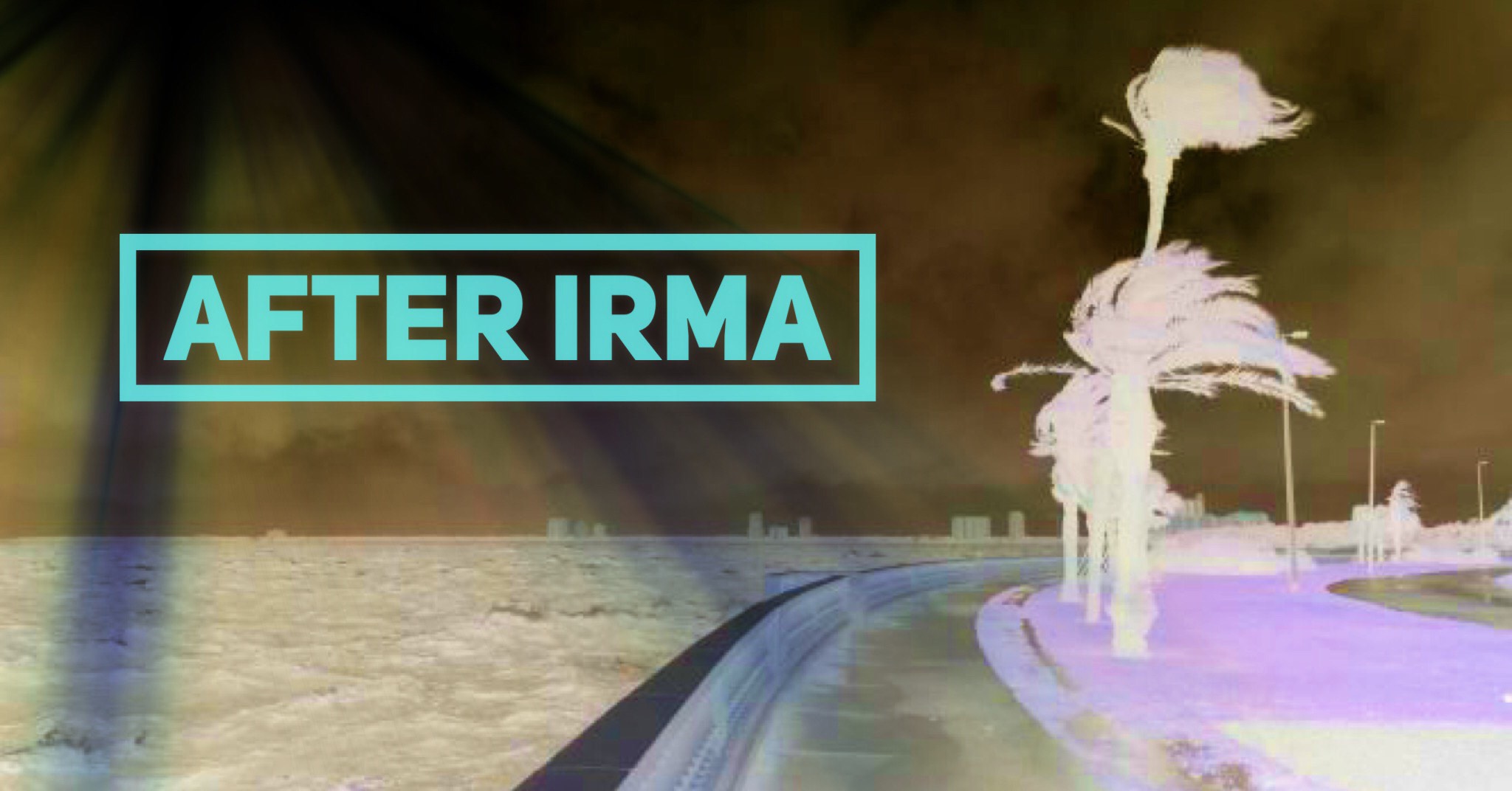 On Thursday, the House Select Committee on Hurricane Response and Preparedness heard about issues affecting Florida during Irma, including petroleum supplies and electric utilities.
This informational meeting set the table for the future of the committee, with no action items Thursday.
Wes Maul, the interim director of the Division of Emergency Management, addressed fuel shortages.
"Fuel was a challenge for us," Maul said, in light of the national shortage from Hurricane Harvey, as well as ports shut down because of the approach of Irma.
Maul noted that, while he's seen "potential solutions," stakeholder conversations and such are pending — as is a third-party report that will synthesize a way forward.
State Rep. Cyndi Stevenson noted that St. Johns County (which she represents) has a "fuel depot" for first responders.
While Maul lacked the information as other counties having such, the division set up ad hoc fuel depots for first responders. He also did not know how many motorists were left stranded without fuel
The problem, as Gov. Rick Scott said before and after the storm, was one of distribution more than raw supply.
David Mica, executive director of the Florida Petroleum Council, noted that Florida consumes 29 million gallons of gasoline and diesel, which all arrive through 12 ports — with Port Everglades and Tampa among the top 10 in the United States, and "Jacksonville certainly critical as well."
Mica noted that the FPC was "already in disaster mode" before the storm, requiring waivers so Florida refineries could meet needs in the state and beyond.
One issue even before Irma: Harvey was hammering the Gulf Coast, closing refineries in Texas and Louisiana.
Michael Rubin, of the Florida Ports Council, noted that the production didn't ramp up on the Gulf Coast until early September, creating challenges as well. Tankers typically take two to five days to reach Florida from the Gulf.
"We had difficulty. We had less traffic after Hurricane Harvey. Then along came Hurricane Irma," Rubin said.
Power was an issue for convenience stores, said Ned Bowman of the Florida Petroleum Marketers and Convenience Store Association.
Also an issue — getting fuel to the "ancillary routes" off the interstates. Inventory swaps were vital in ensuring that gas stations on less traveled roads had fuel supplies.
Another issue: balancing employee safety at gas stations with the need to keep stations operational.
"Some of the first people to go back into the Keys," Bowman said, were gas station workers — some having to stay in Daytona hotels during hurricanes.
Other issues were rumor control and communication with operators in the field, which helped to defray some of the wildest rumors, like the Turnpike being out of fuel.
Bowman said there were 2,100 stations with no fuel — a logistical challenge rather than the supply shortage itself. Far-flung outposts that weren't close to major cities got the worst of that.
Fuel was one issue for those who evacuated, yet electricity was a more ongoing concern.
Public Service Commission Deputy Executive Director Mark Futrell discussed a generic docket the PSC has opened up to address issues stemming from Hurricane Irma.
"The commission's going to cast a broad net," Futtrell said, looking at issues like storm hardening efforts in bygone years, customer communications, and distribution and restoration times.
Florida Power and Light, servicing almost 10 million people in 35 counties, has 85 percent of customers living by the coastline.
Hardening efforts have been a priority for the last decade, said Bryan Olnick, the FPL VP of distribution operations.
"Smart devices," said Olnick, helped with restoration timelines. Drones and smart meters were critical for FPL and other utilities, in determining which areas were restored.
"Hurricane Irma really was a challenge," Olnick said, noting that it impacted all FPL service territories and that it spent 24 hours over land.
"The largest workforce in FPL history" was activated, Olnick said, pre-staging resources coupled with bringing in crews from as far away as eastern Canada.
In total, FPL's workforce involved 28,000 personnel, 13,000 trucks and 29 massive operations hubs.
Olnick noted that more than 2 million customers had power back within the first 24 hours. Overall, the average FPL customer got their power back three days faster after Hurricane Irma, compared with Hurricane Wilma — despite Irma's significantly higher destruction.
Why? "Hardening really works," Olnick said.
In Wilma, 12,000 poles came down. In Irma, 2,500 came down — a "tribute to all the investments we made in hardening," Olnick said.
Duke Energy territory covers 35 counties, said Jason Cutcliffe, director of Power Quality and reliability.
He told a similar tale about support from as far away as Colorado and Canada — an "army" of 12,500 shipped in, working 16 hour days to restore power.
Cutcliffe noted pole restoration was half that of 2004's Hurricane Charley: 3,800 were brought down during that storm, 1,800 during Irma.
Utilities spent $2 billion on storm hardening since 2004.
TECO's story, likewise, was similar.
Storm hardening expedited restoration timetables; combined with "solid execution," the utility had all power restored within a week of the storm.
TECO's PowerPoint offered much self-congratulation, noting that quick restoration and steady communication with customers created "an avalanche of 'Thank You, TECO' as online photos and videos took effect."
Municipal utilities — 34 of them — had quick restoration compared to previous storms, with 80 percent of their customers restored within 48 hours of storm conditions abating in their area.
Despite these narratives, questions emerged from legislators.
Issues such as conversion of overhead lines to underground, and the cost-sharing structure thereof, will be talkers down the road.
FPL estimates that cost differences between underground and overhead are narrowing in residential areas, and a long-term project will be to do that.
Some darker notes could indicate where the committee could go in the future.
Stevenson noted that there could be better communication during storm events between utilities and counties, citing a lack of mutual understanding during the height of the storm.