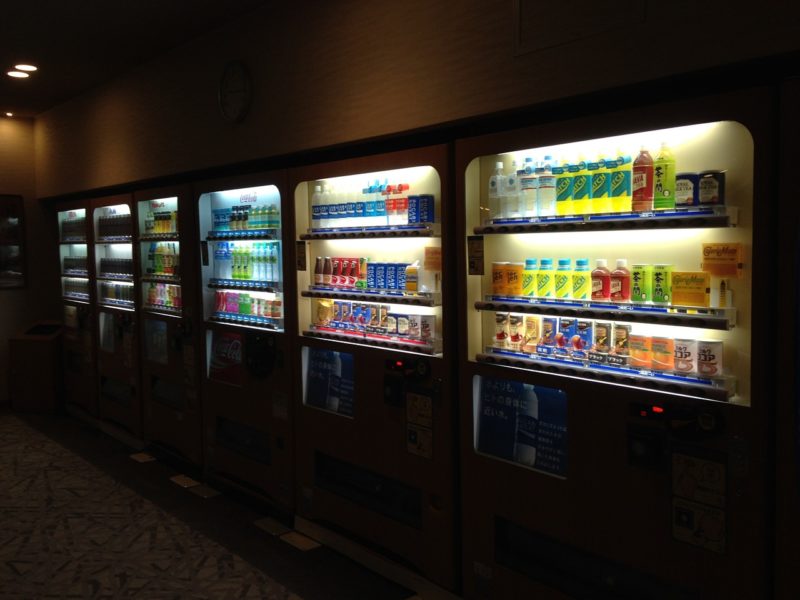 Beer distributors and independent liquor stores are lining up to oppose a proposal for high-tech beer and wine vending machines in South Florida.
The Beer Industry of Florida, the Florida Beer Wholesalers Association, and the Florida Independent Spirits Association filed separate motions to intervene in the case last Thursday.
A newly-formed Miami-Dade company is seeking an OK from the state's Division of Alcoholic Beverages and Tobacco to install what it calls "self-checkout micro marts" with wine and beer.
La Galere Markets of Coral Gables asked regulators for a declaratory statement that the machines would be legal under existing law and regulations.
In their filing, the beer distributors say the company is seeking to sell "alcoholic beverages through 'self-checkout' procedures with no human being present on the licensed premises."
La Galere intends to place the micro marts "in residential condominium developments in several Florida locations," its original filing says. The machines would also sell food, including sandwiches and snacks, but the company does not have a liquor license.
Condo residents would have to go through "checkpoints" to get to the machines, including building security, and use their fingerprints to buy any alcoholic beverage.
Scanned prints would be in a "pre-approved" database, and the machines would be monitored at all times by surveillance cameras.
That's a non-starter, the beer concerns say: "A determination that sales of alcoholic beverages may be made by a vendor completely in the absence of any (on-site) human supervision is the type of decision that should be made by the Legislature, not by the Division."
Allowing the La Galere proposal "would open the door to other technological supervisory schemes that may not be as sophisticated," their filing says.
"In other words, it's a slippery slope that could lead to other concepts … such as the purchase of beer and wine from a manufacturer's or distributor's warehouse location that is supervised only through technology," it adds.
But La Galere already has argued that the state now allows hotel mini-bars in rooms, "which have no employee supervision and generally lack anything other than superficial age verification," that filing says.
The beer interests are represented by Donna Blanton, an attorney with Tallahassee's Radey Law Firm and a former Tallahassee bureau chief for The Orlando Sentinel. The liquor store group is represented by lawyers Dan Russell and Marc Dunbar of Jones Walker's Tallahassee office.
An administrative hearing in the matter has not yet been scheduled.