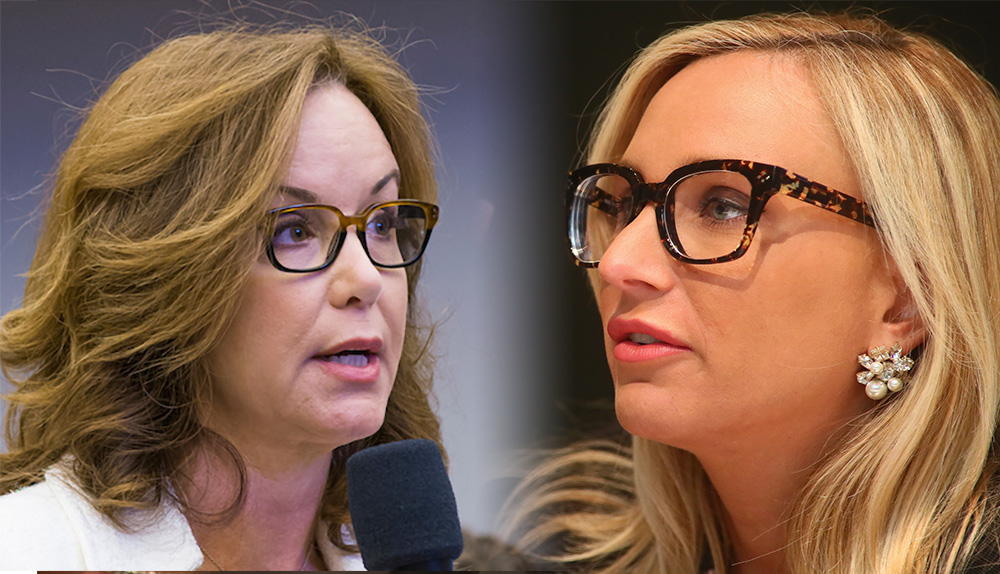 Two female state senators Monday issued a powerful joint statement on sexual misconduct in the Capitol, the same day Senate President Joe Negron agreed to reconsider his new hard-line harassment reporting policy.
Sens. Lizbeth Benacquisto, a Fort Myers Republican and Rules Committee chair, and Lauren Book, a Plantation Democrat and chair of the Appropriations Subcommittee on the Environment and Natural Resources, said such misconduct, "whether in action or in spoken word, has no place in our world and certainly not in our places of work nor in the halls of power."
Sen. Jeff Clemens, a Lake Worth Democrat, resigned from elected office Friday after admitting to an extramarital affair with a South Florida lobbyist. Clemens was the chamber's Democratic Leader-designate.
The news happened to come soon after light of multiple sexual harassment allegations leveled against film producer Harvey Weinstein, as reported by The New York Times.
His accusers include actors Rose McGowan, Annabella Sciorra, Asia Argento, Daryl Hannah and dozens of others, some going back to the 1970s.
Sciorra told The New Yorker that Weinstein "had violently raped her in the early (1990s), and, over the next several years, sexually harassed her repeatedly." Weinstein, known as a "pioneering independent film executive," stepped down from the namesake studio he helped found.
In their Monday statement, Benacquisto and Book said "many times, a known or perceived imbalance of power can be exploited. This is why it's so difficult for many to speak up.
"This is why so many don't report," they said. "Victims are made to feel ashamed, afraid, and uncertain of how this may impact their careers. They are made to bear a piece of this burden and the weight of the misconduct somehow becomes the responsibility of the victim. That ends here. That ends today. 
"We are here to say that you are not to blame. If you have been hurt or exploited, let your voice be heard. Come forward. Make a report and get the help you deserve to heal and to be protected. It is crucial that you find your strength and use your voice. As long as we are here, you will be heard, and we will do all that we can to help.
"We are your allies because sadly we can both say #MeToo. We understand what it means to be victimized, demoralized, and silenced in the face of sexual assault. We stand with you because we all deserve to feel safe and to be safe. Be strong. Be brave."
On Friday, Negron told Senate employees that, going forward, sexual harassment complaints should only be reported to their direct supervisor, Senate chief of staff Cheri Vancura or Negron himself. And all complaints ultimately had to go to Negron's desk for review.
By Monday, he backtracked, saying employees could report sexual or other "workplace harassment" to anyone in their chain of command.
He said in a memo he wanted to make it "even more abundantly clear to employees that they can and should report sexual or workplace harassment to anyone they feel comfortable speaking with."
Negron, a Stuart Republican, also again made clear his "zero tolerance" of sexual and workplace harassment against anyone who works for or "visits" the Senate.
Later Monday, Sen. Audrey Gibson, a Jacksonville Democrat, thanked Negron "for his listening ear on revisiting the sexual and workplace harassment policy issued this weekend.
"Making it clear that multiple places of sanctuary for reporting sexual and workplace harassment will continue to exist ensures neutral environments for reporting such offensive behavior, and encourages individuals to come forward," she said in a statement.