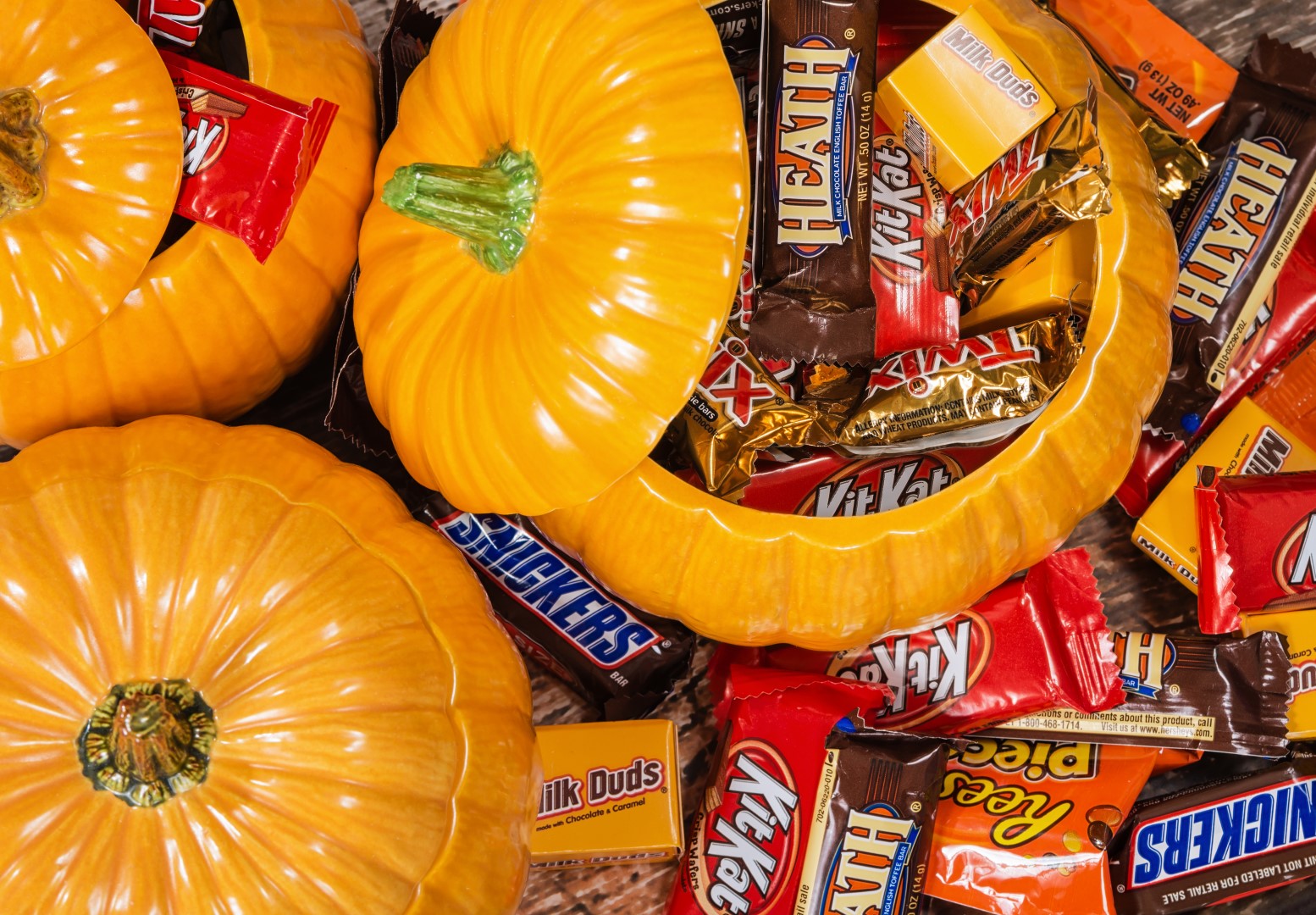 Consumer confidence may be down, but shoppers won't be spooked on Halloween according to a new survey by the National Retail Federation.
NRF, the parent group of the Florida Retail Federation, expects 179 million Americans to spend a combined $9.1 billion this year on all things Halloween — that's 8 million more trick-or-treaters and $700 million more in spending over last year's record-busting haul.
"Another year of expected record spending on Halloween festivities is great news for Florida's retailers," said FRF President and CEO R. Scott Shalley. "The crafty retailers in our state will be able to scare up more sales by offering special discounts and other incentives to get more people in their stores to purchase costumes, decorations and candy."
Candy and Caped Crusader costumes will comprise a good chunk of that colossal total. Costumes, purchased by 69 percent of consumers, will bring in $3.4 billion, while candy, purchased by 95 percent of those polled, will generate $2.7 billion in revenue.
NRF said consumers will shell out another $2.7 billion for decorations and $410 million for greeting cards.
Discount stores such as Target and Wal-Mart can expect business from half of celebrators, while pop up Halloween stores will be trafficked by 38 percent of those in the festive spirit. Supermarkets, department stores and online shops will each get a look by about a quarter of shoppers each.
The bulk of celebrators – 71 percent – plan to hand out candy Tuesday. Meanwhile, 49 percent will decorate, 48 percent will wear costumes and 46 percent will carve a pumpkin. Around a third of respondents said they'll take the kids around the block to collect candy, while 35 percent said they plan to throw or attend a spooky soiree.
Disney's undoubtedly the box-office king with Marvel, Star Wars and a long list of animated classics in it's pocket, but Batman is expected to be the biggest single property this week.
About 2.9 million children said they'd dress as the Dark Knight, the Boy Wonder or one of the many members of his rogues gallery, putting the Justice League hero in a tie with princesses – a category dominated by the House of Mouse.
Spiderman is next up in the ever-popular superhero category at 3.6 percent, while his Marvel colleagues will combine for another 2.9 percent. The Force is also strong with Star Wars, as 3 percent of kids plan to pick a costume from the sci-fi series.
While capes and cowls are certainly popular, tried and true classic costumes including witches, pirates, lions, tigers and bears will be donned by 10 percent of kids this year.
When it comes to candy, FRF pulled stats from Candystore.com showing Skittles, Snickers and Reese's Cups as the top three confections among Florida shoppers. Over the past decade Sunshine State residents bought 630,938 pounds of the bite-sized fruit-flavored candies, followed by Snickers at 587,385 pounds and Reese's Cups in a distant third at 224,637 pounds.
Skittles, Reese's Cups and M&M's took the top three national spots between 2007 and 2016.
In all, the NRF survey pegs per-person spending at $86.13 this year, compared to $82.93 in 2016.