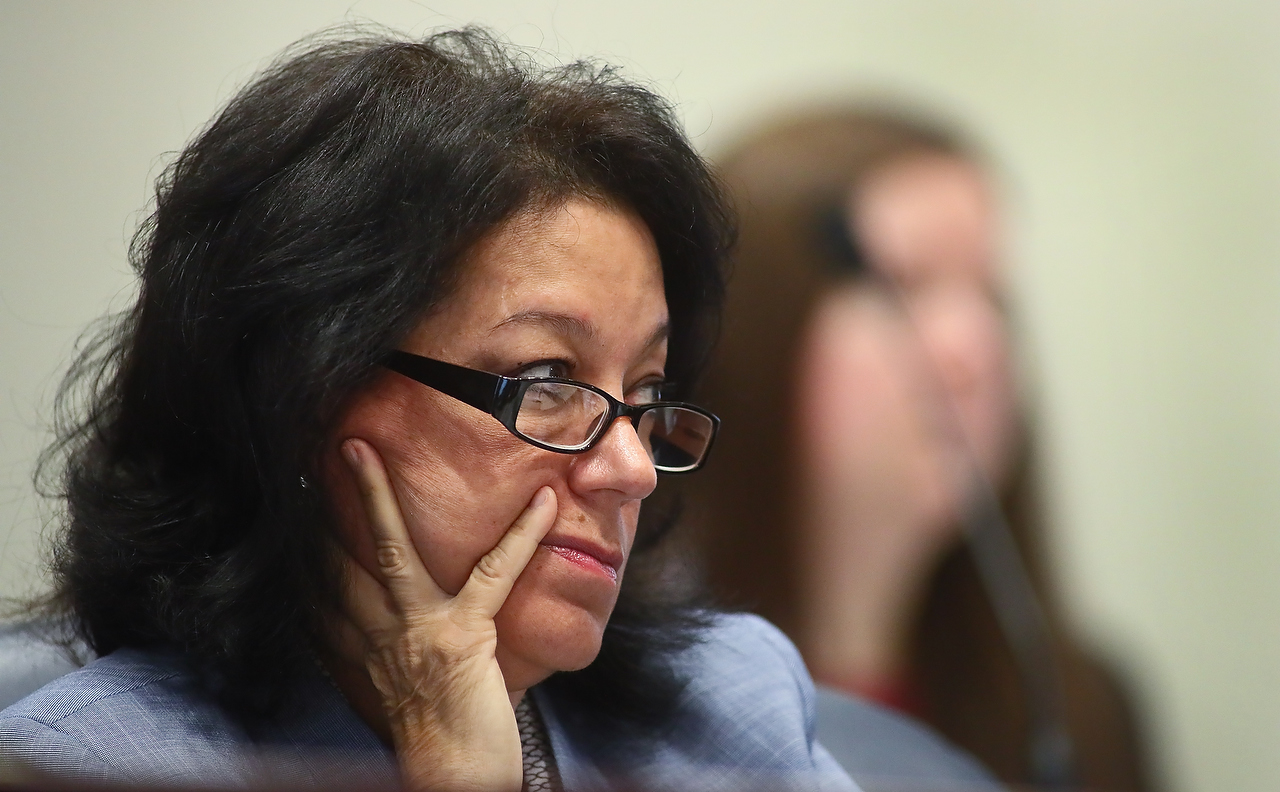 Democratic state Rep. Daisy Baez resigned her House seat Wednesday, and is expected to plead guilty to perjury charges in a criminal case over her residency in Coral Gables-based House District 114.
Baez's plea agreement for a misdemeanor perjury charge includes her leaving office and paying a $1,000 fine. She will also take an ethics course and serve one year of probation during which she will be banned from running for elected office.
After Baez leaves, Democrats will have only 40 members in the 120-member Florida House, which some say gives Republicans a supermajority of two thirds.
But in fact, the math shows it will be 40 Democrats out of 119, not 120.
According to Tampa-based CPA Nancy Watkins, a leading campaign expert who has worked for hundreds of local and national Republicans, the supermajority is at least 80 seats.
"If it is stated as two-thirds, then it still takes 80 seats to be two-thirds of 119," Watkins wrote in an email to Florida Politics.
Watkins explained that "119 divided by 3 times 2 is 79.333 … There are not partial people, so it still needs 80 for a supermajority. Unless somewhere in the rules it says that the calculation is rounded to the nearest whole number, which I have never seen before, then the Reps do not have a supermajority unless and until they win that seat in a special election."
As for the main issue, Baez both broke the law on residency and lied about it after facing a House Rules complaint, according to the case. The Miami-Dade State Attorney's Office was also investigating the case.
"Daisy thought we were all supposed to stand by her," a House Democrat told POLITICO Florida. "But she decided to lie and fight this. You're supposed to live in your district. And you're not supposed to lie, especially under oath. Daisy did both. And now we're paying for it."
Baez's fall is the second scandal in a week involving the Florida Democratic Party, after Senate Democratic Leader-designate Jeff Clemens resigned following reports of an affair with a lobbyist.
For Baez, the perjury was worse than the residency issue. The law requiring a lawmaker to live in the district they represent is fuzzy — unlike lying to law enforcement officials.
On a related note, former Miami-Dade state Rep. Jose Felix Diaz, a Republican, has filed a proposed constitutional amendment that would require a legislative candidate, "at the time he or she qualifies, (to) be a resident of the district from which the candidate seeks election, except at the election next following a reapportionment."
While her Coral Gables home was outside HD 114, Baez also rented another property in the district after the Miami Herald questioned her residency in May.
"I have two residences," Baez told the Herald. She then rented a third property after the piece had run.
According to POLITICO, both rental properties show Baez was not a renter at the time she told the Herald she lived in the first rental. Records show the property's six-month lease ended April 30, with the second property's lease beginning May 25, nine days after the Herald published its story.
At the time, Baez was running for state Senate District 40, which opened after Republican Frank Artiles resigned for using racial and sexist language to Senate colleagues.
---
Updated 11:30 a.m. — Baez has submitted her resignation, depicted below.