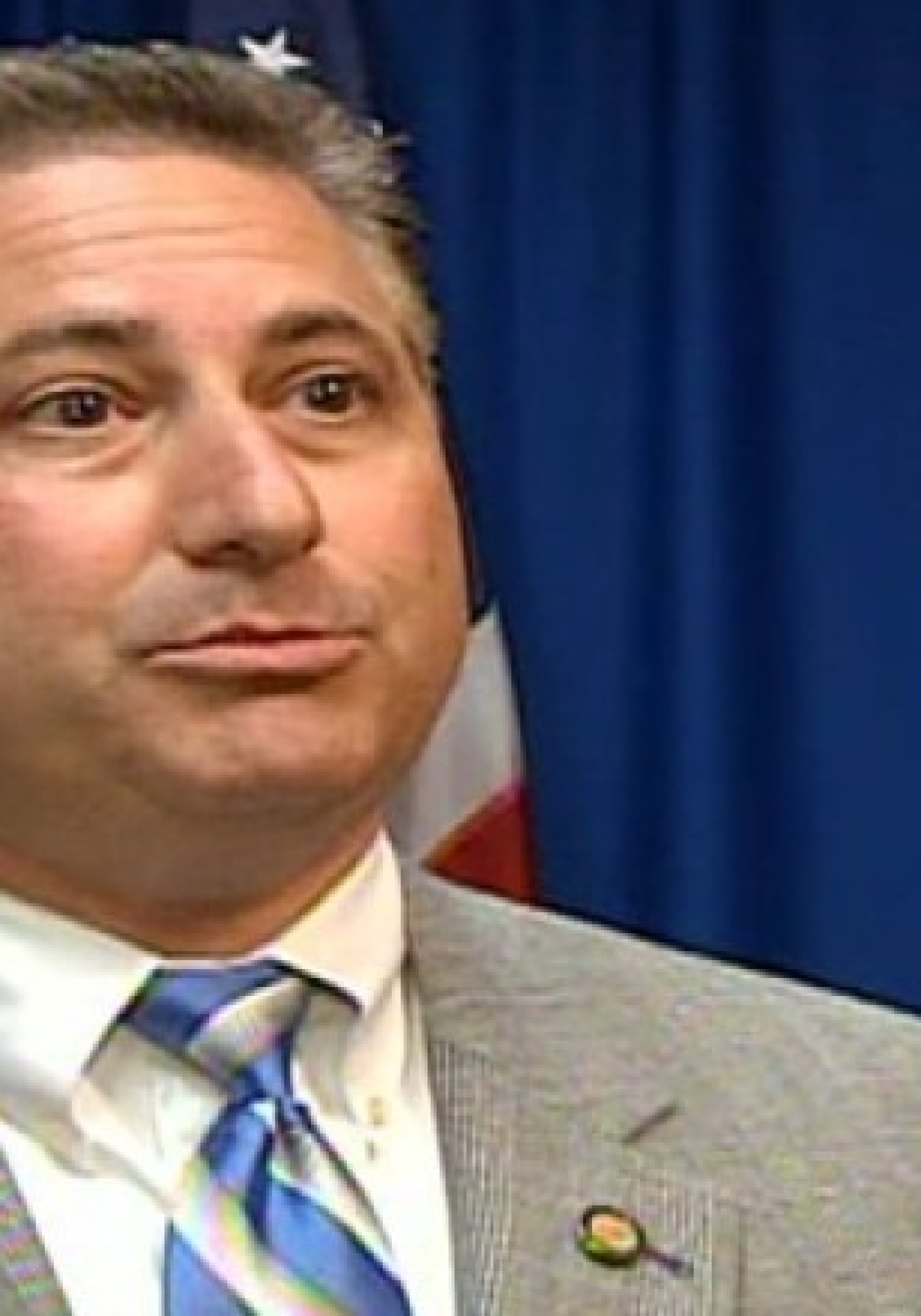 Though rarely (if ever) in agreement with Donald Trump, St. Petersburg Mayor Rick Kriseman did echo some of the president's first comments Monday about America's latest mass shooting.
"It's not about taking people's rights under the Second Amendment away but making sure that we keep guns out of the hands of people who shouldn't have them. It's also about a state and a country that hasn't focused enough on mental health," Kriseman said at a news conference with Congressman Charlie Crist touting the enrollment period for the Affordable Care Act.
"When the congressman was governor of Florida, there was a lot of us that wanted to see Florida move forward in providing more opportunity for mental health coverage," the mayor said. "It didn't happen, and it's unfortunate."
Kriseman was referring to the incident in Sutherland Springs, Texas, where a man went on a shooting rampage at a church Sunday morning, killing 26 people. Law enforcement officers investigating the shooting are now saying a "domestic situation" within the gunman's family may have motivated the killings.
In Tokyo, Trump said Sunday's mass shooting "isn't a guns situation," but "a mental health problem at the highest level."
Kriseman said it's both guns and mental health issues that need to be seriously addressed.
"I think that we're going to continue to pay the price if we don't address the issues of mental health and we don't address issues of guns, particularly high capacity weapons, high capacity magazines, armor piercing bullets, things that," Kriseman said. "If you're a hunter you don't need that. There's really only one purpose for those weapons."
Kriseman has been outspoken about his concerns about gun violence for years. While serving in the state House in Tallahassee, he attempted to repeal the "docs. vs Glocks" legislation. That NRA-supported bill sought to prevent physicians from entering information about gun ownership into medical records if the physicians knew the information was not "relevant" to patients' medical care or safety or to the safety of other people.
Earlier this year, a federal appeals court struck down the bill.
Shortly after becoming mayor, Kriseman also signed with Mothers Against Illegal Guns, a national gun control group created by former New York City Mayor Michael Bloomberg.
Kriseman is up for re-election Tuesday against former Mayor Rick Baker.
Baker's campaign declined to comment on Sunday night's incident, with spokesperson Brigitta Shouppe writing in an email that the campaign didn't believe in "playing politics at the eleventh hour."
Last updated on November 6, 2017