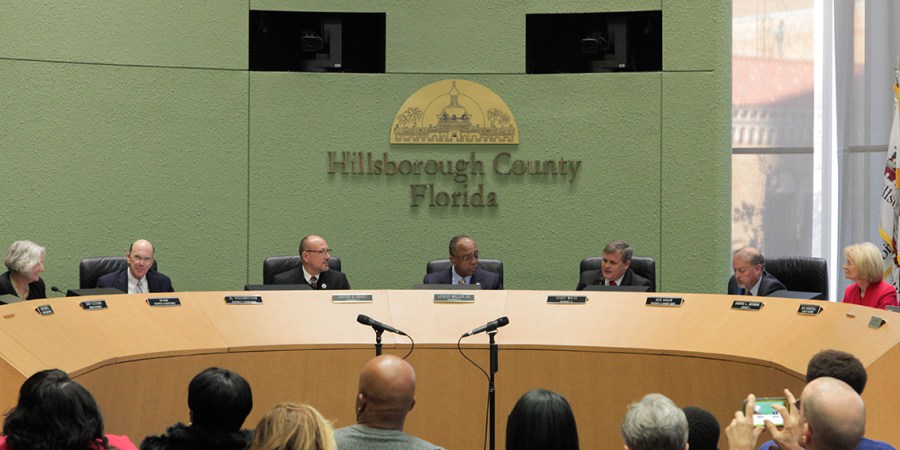 George Niemann decided: If he can't beat 'em, why not join 'em?
The Dover activist, who has filed at least 10 ethics complaints against Tampa and Hillsborough County officials over the past decade, will be running as a write-in candidate in the countywide open County Commission District 5 seat being vacated next year by Ken Hagan.
It makes Niemann the eighth candidate to enter the race.
A year out, the most prominent name (and leading fundraiser) is Republican Victor Crist, the District 2 Commissioner term-limited out of office next year who hopes to prolong his time on the board by running for the countywide seat.
"I know running as a write-in is a real challenge, but I'm really disgusted with having 'career incumbents' that serve special interests over the average citizen," Niemann told Florida Politics in an email Wednesday. "They're getting old sitting in their seats upon the dais, while our quality of life degrades as a result of their decisions."
Over the years, Niemann has unquestionably been a thorn in the side of the Board of County Commissioners. But his point about "they're getting old" is a reference to the fact that three members of the current board — Hagan, Crist and Sandy Murman — are all running for new seats next year, giving them each an additional four (and perhaps eight) more years on the board.
Hagan has served on the board since 2002; Murman and Crist since 2010.
Niemann's campaign will have two themes: "Eight is Enough!" and "Drain Hillsborough's Swamp!"
Niemann was a critic of the Go Hillsborough transit proposal that ultimately never made it to the voters last year. One of his ethics complaints accused Murman, Hagan and Tampa Mayor Bob Buckhorn of steering the $1.3 million Go Hillsborough contract to Parsons Brinckerhoff, the client of PR consultant Beth Leythem. The Florida Commission on Ethics announced last month that it had found no probable cause in that complaint.
He's also been critical of development that doesn't pay for itself in eastern Hillsborough County.
"I've never tried this before, but I want to send a message that we need new faces and fresh ideas," Niemann says. "I hope there will be a grassroots revolt, even if I don't win."
Niemann also says he hopes to get invited to candidate forums where he can rally support and educate voters.
In addition to Crist and Niemann, the Democrats in the race are Jae Passmore, Elvis Pigott, Mark Nash and Corey L. Reynolds.
Republicans in the race are Tim Curtis and Angel Urbina Capo.