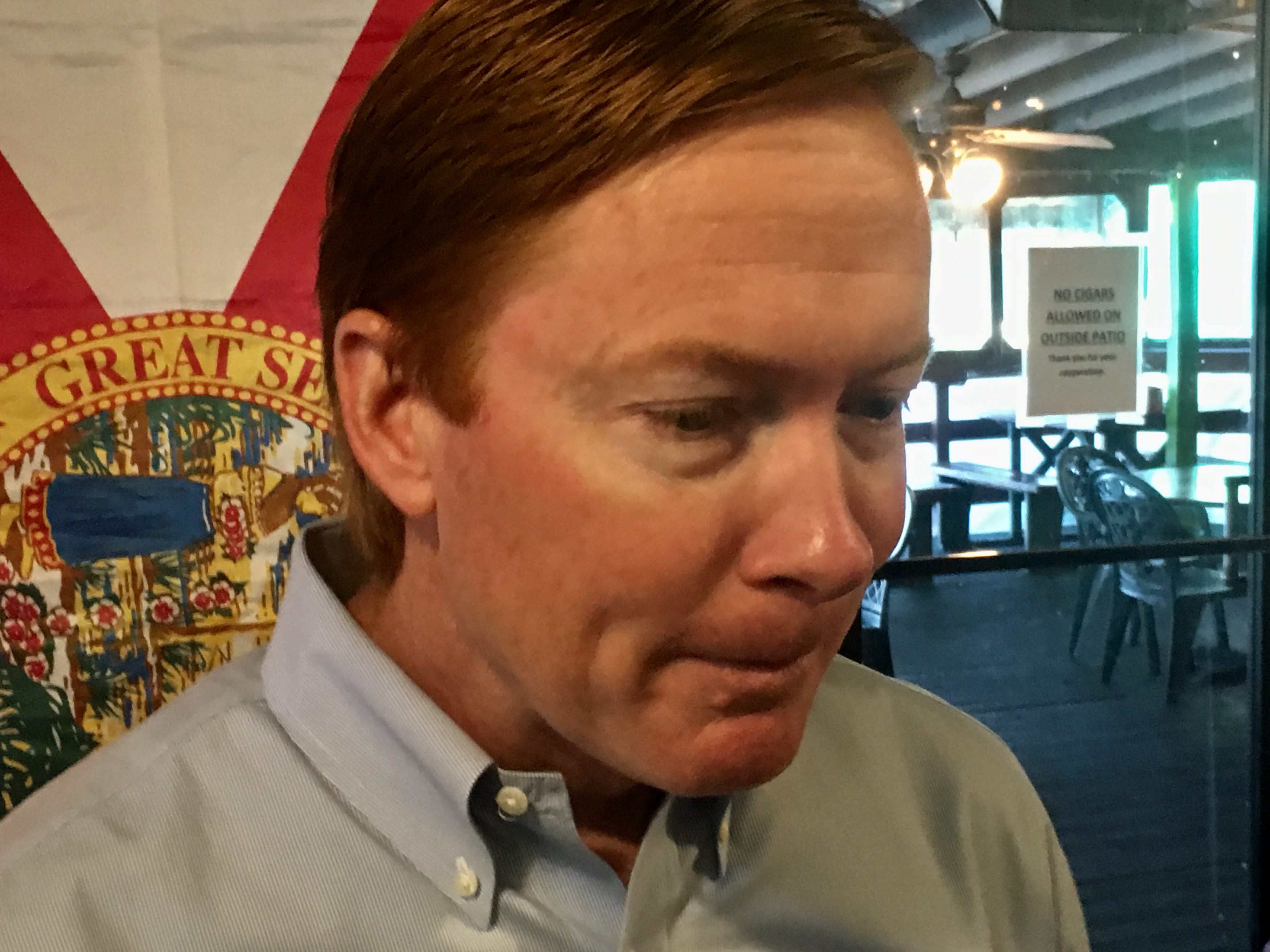 UPDATED
Agriculture Commissioner and GOP gubernatorial candidate Adam Putnam denounced U.S. Senate candidate Roy Moore, of Alabama, following reports that he had a sexual encounter with an underage girl nearly four decades ago.
"I find the accusations repulsive," Putnam said in a statement. "I believe that for the good of the people of Alabama, Roy Moore should drop out of the race."
Jacksonville area state Representative Jay Fant, a candidate for Attorney General, also weighed in on Monday.
"Sexual assault is a disgusting act that we shouldn't take lightly," Fant told Florida Politics. "Under our Constitution, Roy Moore is entitled to due process. But if these allegations are true, Roy Moore belongs in prison, not the U.S. Senate."
Attorney General candidate Ashley Moody weighed in Tuesday morning.
"The allegations against Roy Moore are extremely serious," she said. "If true, these allegations would not only warrant that he drop out of a political race, but more importantly, require that he be prosecuted to the fullest extent of the law. I'm confident that our legal system and Constitution, which ensure a fair process for both the accused and accusers, will lead to the truth of these allegations and ensure justice is served."
Putnam is the the most prominent member of the Florida Republican Party to denounce Moore's plight. Former Governor Jeb Bush called early on Monday for Moore to drop out.
***Update – Tuesday 7:39 a.m.*** – Florida House Speaker Richard Corcoran tweeted to Florida Politics, "As the father of two teenage girls, there can't seriously be a question of my position. Roy Moore should step aside."
"This is not a question of innocence or guilt like in a criminal proceeding, this is a question of what's right and wrong," Bush said in an interview with CNBC's Brian Sullivan. "Acknowledging that you're dating teenagers when you're 32 years old as an assistant state attorney is wrong. It's just plain wrong."
Bush's comments came shortly after U.S. Senate Majority Leader Mitch McConnell announced in Louisville that he believed the women who told their stories about Moore to the Washington Post last week. Republican Senator Susan Collins, of Maine, also called for Moore to drop out of the race.
"We have to stand for basic principals, and decency has to be one of those," Bush said on CNBC.
The former Governor also said the denouncements shouldn't be partisan.
"When it happens to your team, you have an obligation to speak out as well," Bush said during the CNBC interview.
Shortly after Bush made his remarks, a fifth woman came forward to accuse Moore of making sexual or romantic advances toward her when she was a teenager.
The new accuser, Beverly Young Nelson, said during a news conference in New York that Moore attacked her when she was 16 and he was a prosecutor in Etowah County, Alabama.
Florida Politics has reached out to other statewide running candidates Jack Latvala and Ashley Moody to get their thoughts on what Moore should do. This article will be updated with any future comments.