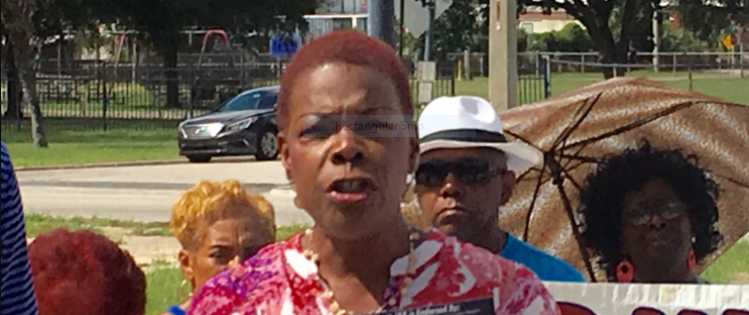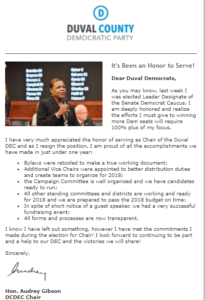 On Monday evening, State Sen. Audrey Gibson — the next Caucus leader for Senate Democrats — resigned as chair of the Duval County Democratic Party.
"As you may know," Gibson wrote in an email to local Democrats, "last week I was elected Leader Designate of the Senate Democrat Caucus. I am deeply honored and realize the efforts I must give to winning more Dem seats will require 100% plus of my focus."
Gibson thought the year she was chair was successful, noting that having "candidates ready to run" was among the party's successes.
A new chair will be chosen Dec. 4. Until then, Darren Mason is in the interim role.
"I plan to continue to recruit and mobilize our party as we prepare for the important local and state races in 2018 and 2019," Mason asserted Tuesday, adding that Duval Dems "will finish this year strong."