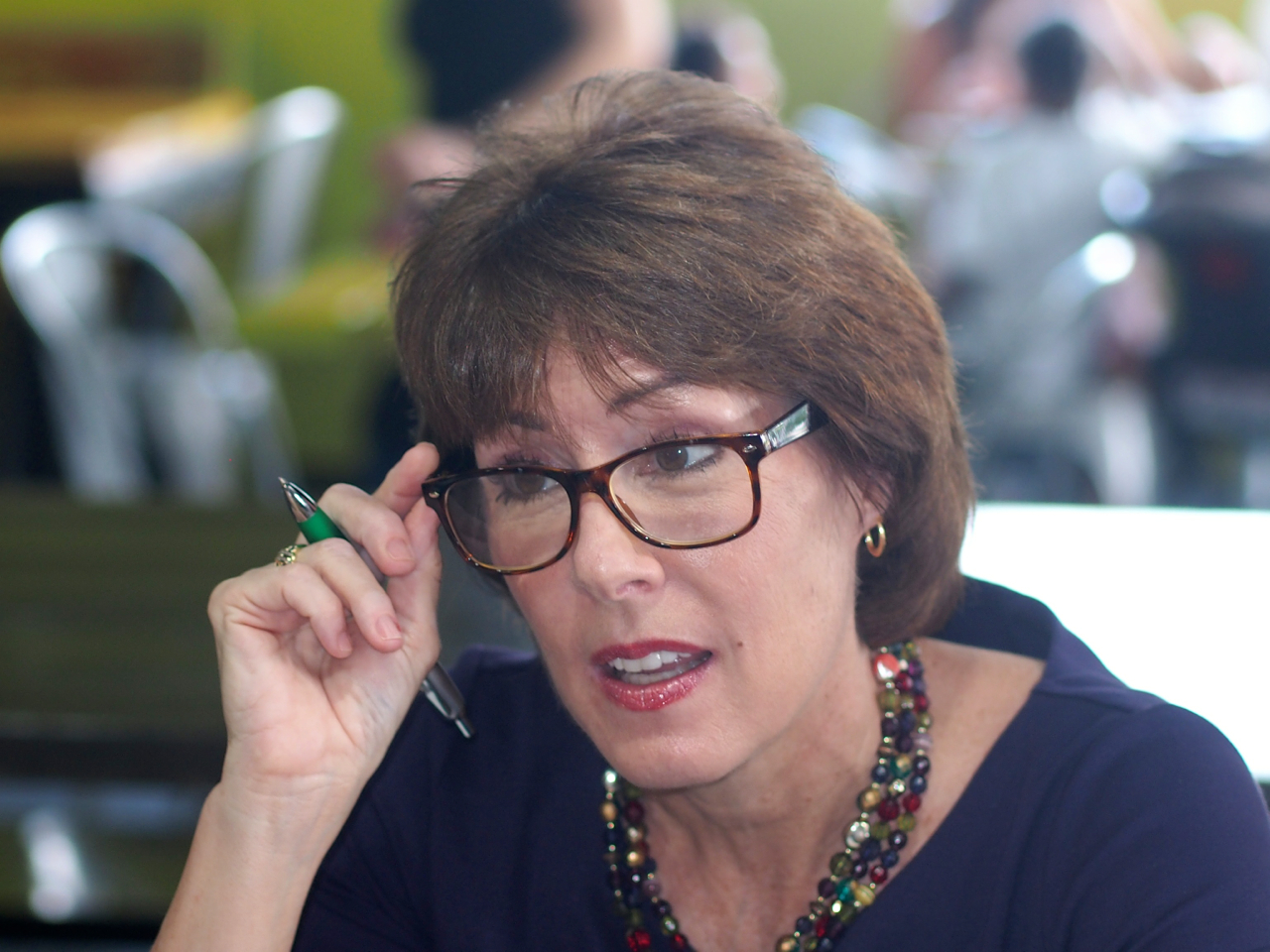 Democratic gubernatorial candidate Gwen Graham wants to put a stop to Florida utility ratepayers paying for nuclear power  plants that were never built or which never worked, or for paying for fracking exploration in Florida.
The former congresswoman from Tallahassee went nuclear Tuesday denouncing the 2006 law that allowed Florida investor-owned utility companies to charge advance fees for nuclear power plants that were never built, something that the Florida Public Service Commission has allowed, to the tune of more than $3 million in fees, she said. She charged that the commission is out of control.
Her statement Tuesday in some ways echoes that made last month by her rival for the Democratic primary nomination, Tallahassee Mayor Andrew Gillum, who welcomed her on board the position Tuesday, yet also said "it feels like an election year conversion" for Graham.
Graham faces Democrats Gillum and former Miami Beach Mayor Philip Levine, and Winter Park businessman Chris King in seeking the 2018 Democratic primary nomination to run for governor.
On Oct. 17, Gillum declared in a statement, "Instead of forcing everyday Floridians to continue ponying up money for Florida Power & Light, the PSC should instead force FPL to pay for their Turkey Point nuclear energy license. Working people in this state face enough financial hardships as it is — they should not have to fork over more money to an enormous corporation who controls most of the state's major energy decisions. Corporations have run roughshod over this state for too long, and when I'm Governor it will finally end."
On Tuesday, Graham also called for an end.
"Floridians should not be forced to pay for nuclear power plants that are never built or for fracking exploration," Graham stated in a news release. "For 20 years, the Republican politicians in Tallahassee have turned a blind eye to the Public Service Commission and utility companies as they've taxed seniors, small business owners and families. That ends when I'm elected governor."
She also criticized both Gov. Jeb Bush and current Gov. Rick Scott for what she said was stacking the commission with what she called "unqualified, industry-friendly commissioners." She then went after Agriculture Commissioner Adam Putnam, the leading Republican gubernatorial candidate, for having voted for an unbuilt nuclear power plant while he was in Congress, and then go after likely Republican gubernatorial candidate House Speaker Richard Corcoran for appointing to the PSC nominating commission.
In 2015, the commission accepted a utilities' request to allow the charges to Floridians as much as $500 million a year for natural gas fracking projects. The Florida Supreme Court ruled the commission exceeded its authority by approving it.
Now proposed legislation that would grant the commission new authority to charge what Graham called "the fracking tax."
She pledged that as governor she would fight that and push for a statutory ban on any fracking tax.
"Rick Scott has appointed unqualified, industry-friendly commissioners. Adam Putnam voted to approve the construction of a $24-billion nuclear expansion that is unlikely to ever be built. As Speaker of the House, Richard Corcoran makes half of the appointments to the PSC Nominating Council — which has refused to consider consumer advocates for the PSC," Graham said. "Their records make it clear that Corcoran and Putnam would continue to allow the Public Service Commission and utilities to charge Floridians with outrageous and unfair taxes."
Corcoran's office responded by saying he has six appointments to that commission, and they included Democratic House Leader Janet Cruz and consumer Ann Marie Ryan.
The watchdog group Integrity Florida recently labeled the PSC a "Captured Regulatory Agency," asserting it has been captured under the influence of the very utilities it is responsible for regulating.
"The Public Service Commission is out of control. As governor, I will appoint consumer advocates who will vote in Floridians best interests — not the special interests," Graham said. "I will fight to repeal the advanced nuclear recovery taxes and to ban utilities from ever charging customers a speculative fracking tax."