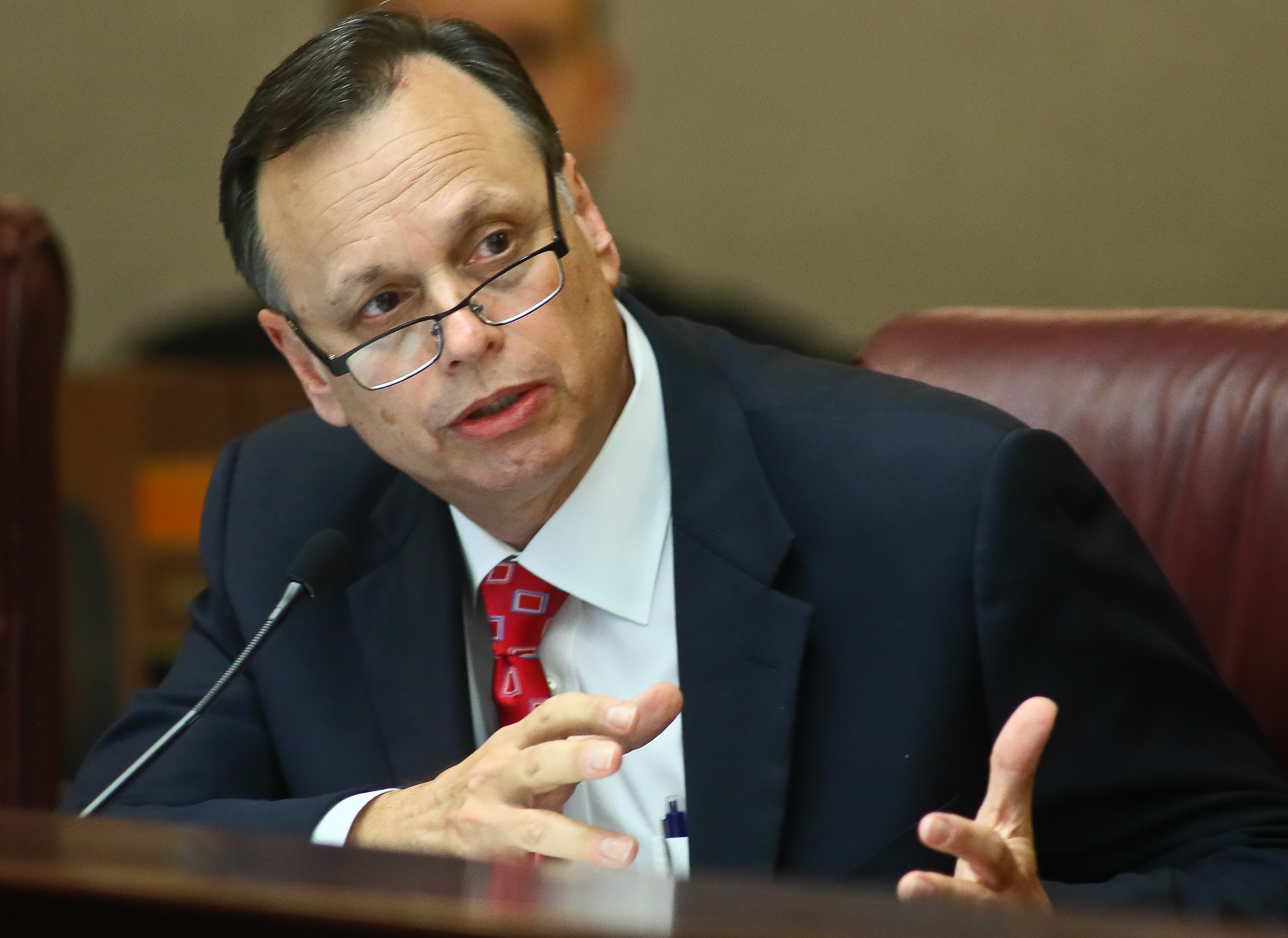 Tom Lee's new timetable to officially announce he is running to be Florida's Chief Financial Officer is that he has no timetable.
While telling Florida Politics he remains "absolutely committed" to running for the 2018 Republican nomination for CFO, Lee, a Republican state Senator from Thonotosassa, said there is no rush to sign paperwork and officially declare his candidacy
"I had a practical conversation about all this with my campaign staff and we don't see a lot of urgency to jump into the race at this moment," he said. "Unless I resign from the Senate and leave the Constitution Revision Commission, I can't devote full time to campaigning.
"The good news is that this is a down-ballot race and there won't be much focus on it until the primary itself."
Incumbent Jimmy Patronis, who was appointed earlier this year to the CFO post by Gov. Rick Scott after Jeff Atwater resigned to accept the job as CFO at Florida Atlantic University, has announced he will run for a full four-year term. That would set what could be a bruising Republican primary battle with Lee, who lost in 2006 to Democrat Alex Sink in the general election for CFO.
Lee said in August that he expected to formally announce his bid within a few months, but decided that his other requirements in Tallahassee take up too much time for now. He said he will continue to interview potential members of a campaign staff, including a communications chief. Fund-raising efforts also will continue. According to state records, his political committee The Conservative took in $211,000 in October, giving Lee's campaign $2.28 million in the bank.
That sum would put Lee in the top spot if he were to declare, though Patronis is raising money at a fast pace.
Patronis added $431,100 to his political committee, Treasure Florida, last month and has now raised $653,850 since opening the account in August.
The only other major candidate, Margate Democrat Jeremy Ring, has about $193,000 on hand in his campaign account and another $135,723 on hand in his political committee, Florida Action Fund, for a combined total of $328,723.