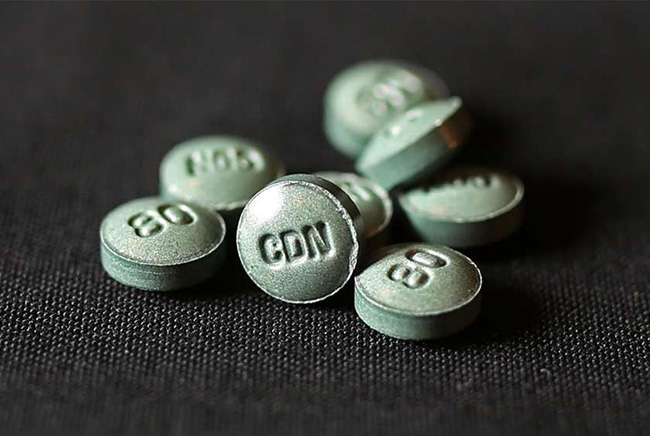 A significant group of lawmakers involved with Florida's ongoing battle against opioid addiction are starting to grasp the big picture behind drug-related crimes.
The Senate Appropriations Subcommittee on Criminal and Civil Justice met Wednesday to discuss the criminal justice system's role in fighting the opioid epidemic. Though likely not planned, the meeting took place shortly after the Florida Medical Examiners Commission released data showing that nearly half (11,910) of the deaths investigated by medical examiners in 2016 found drugs — meaning uppers, downers, hallucinogenics, inhalants, cocaine, pot, opioids and even alcohol — in the deceased subject's system.
The same report showed opioid-related deaths increased by 35 percent, totaling 5,725, and total drug-related deaths increased by 22 percent. Occurrences of fentanyl increased by 80 percent, with fatal fentanyl overdoses increasing by 97 percent.
After hearing what Chair Jeff Brandes, a St. Petersburg Republican, dubbed presentations on "best practices" around the country for combating drug-related crime, he felt the committee was prepared to move forward.
"I think we're kind of starting to coalesce around different ideas," Brandes said. He said risk-assessment, early diversion to treatment, drug courts, the need for continuing care and graduated sanctions seemed to be recurring requests from groups concerned with the epidemic.
Tennessee and Kentucky State Director for Right on Crime Julie Warren emphasized the efficacy of drug courts, noting there were more than 3,000 drug courts in the country but "a lot of states can do a lot better."
According to their website, Right on Crime is an organization that advocates for a "conservative approach to criminal justice."
Positing potential solutions or Florida, Warren brought up Buffalo, New York, where there is a court tailored for opioid-related crimes.
"(The court) functions very similar (to other drug courts), but it's nuanced to the opioid issue," Warren said. She added that the process generally leads to a reduction is recidivism.
Sen. Dennis Baxley, an Ocala Republican, discussed with Warren the need for preventive measures.
"At some point somebody decides to use drugs," Baxley said, asking Warren where accountability of behavior fits into fighting opioid crises.
Warren pointed to diversion programs and sanctions in drug courts, but Baxley probed further to see if there was any value to keeping opioid addicts off the street, preventing them from committing crimes to feed addiction.
Warren, once again, said drug courts were effective at preventing recidivism. Baxley followed up, questioning efforts to fight pill mills. To that end, Warren said continued law enforcement is necessary.
"I would definitely not suggest that law enforcement decrease its efforts in the area of drug trafficking," Warren said.