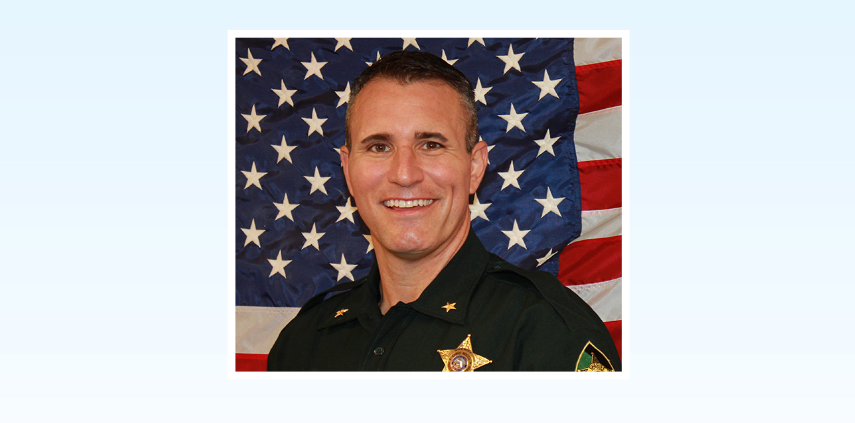 Pasco County Commissioner Mike Wells picked up Sheriff Chris Nocco's stamp of approval for his reelection bid, his campaign announced Wednesday.
"Commissioner Wells is dedicated to protecting and providing for the safety and security of the residents of Pasco County. It has been a privilege to serve alongside Commissioner Wells as together we work tirelessly to protect our community and our values, and to represent the best interest of the families who call Pasco County home," Nocco said.
Wells, a Republican, said he was "proud" to receive Nocco's endorsement.
"Sheriff Nocco and his team of dedicated women and men serve and protect our county day and night. They are on the front lines, keeping us safe and secure and make sure criminals are off our streets and behind bars," he said. "I am thankful for the dedication and sacrifice of the women and men in law enforcement, and their families, for all this do for each of us. I am humbled to have Sheriff Nocco's support and his endorsement."
Nocco's endorsement follows a late-October nod from U.S. Rep. Gus Bilirakis, who represents part of Pasco County.
Wells holds the District 4 seat on the commission and is up for re-election in 2018. He is running against Democrat Brandi Geoit and currently has her beat by a mile on the fundraising trail.
Through the end of October, Wells had about $121,000 on hand in his campaign account compared to about $1,500 for Geoit.
The longtime Pasco resident was elected to the commission in 2014 and currently serves as its vice chairman and is the commission's representative on a number of area boards, including the Area Agency on Aging, the Department of Juvenile Justice Circuit Advisory Board and the Early Learning Coalition of Pasco and Hernando Counties.
In addition to elected office, Wells is a member of several area realtor groups, the West Pasco Chamber of Commerce and sits on the board of the YMCA of the Suncoast.
He and fellow Republican Commissioner Mike Moore are up for re-election next year. Nocco endorsed Moore for re-election last month.