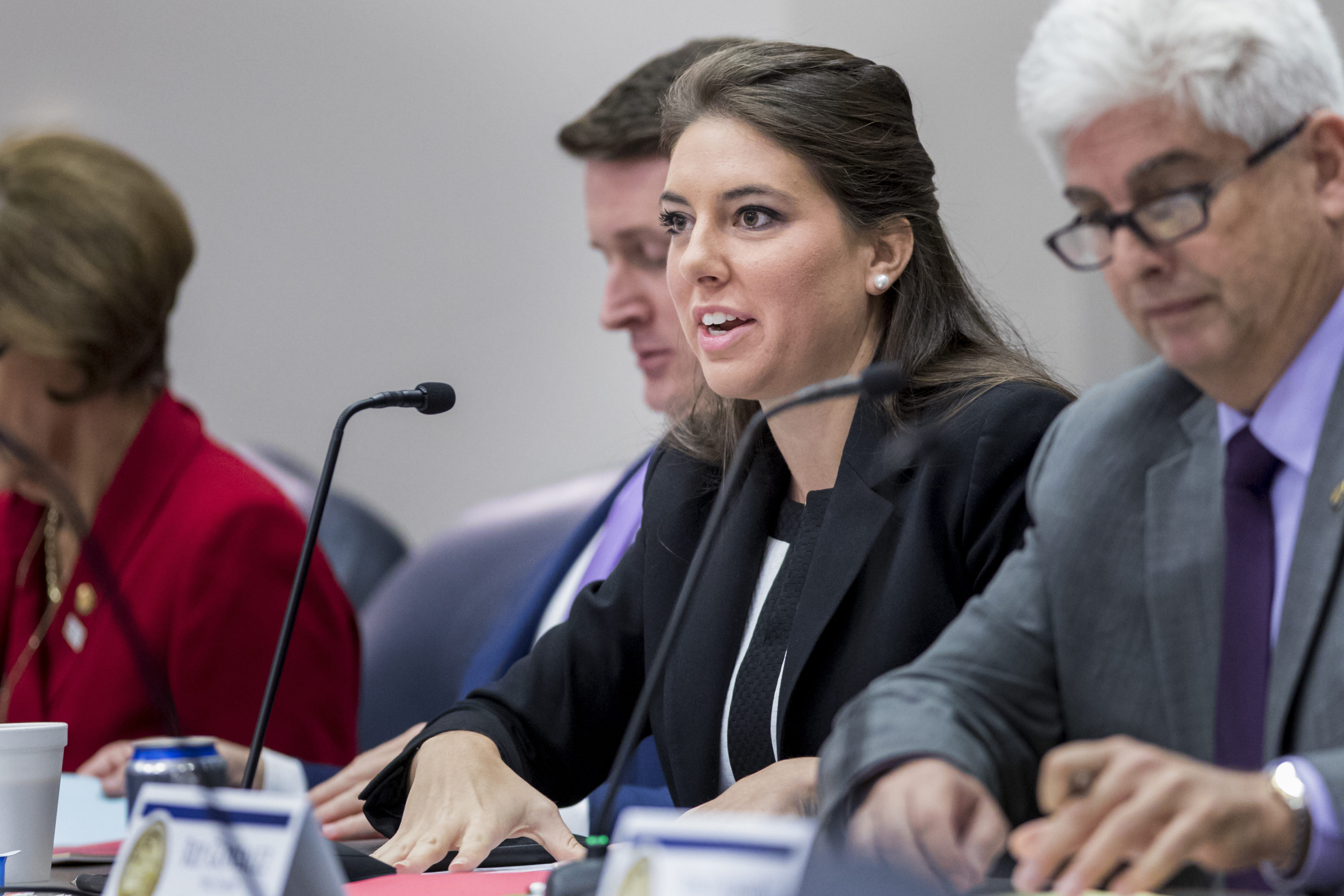 As state Rep. Neil Combee prepares to leave the Florida House to take a post in President Donald Trump's administration, he announced Thursday that state Rep. Jennifer Sullivan will be taking over his chairmanship at the Oversight, Transparency & Administration Subcommittee.
"Be kind, be generous and do a good job," Combee told teary-eyed members of the panel.
Combee said in a letter to House Speaker Richard Corcoran that he is resigning the Florida House to take a job as director of the U.S. Department of Agriculture's Farm Service Agency, effective on Nov. 24.
Sullivan, a Republican from Mount Dora, became the youngest female legislator in Florida history when elected in 2014.  This is the first committee she will chair.
Last updated on November 16, 2017