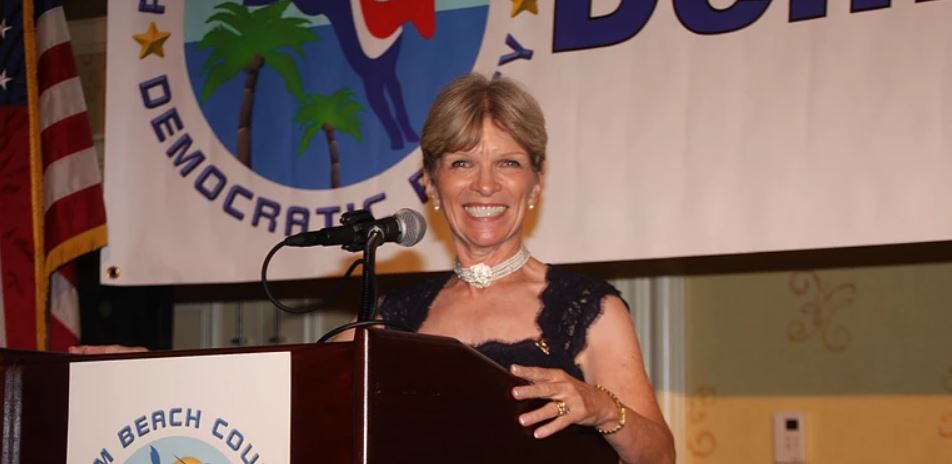 Terrie Rizzo has announced her bid for Florida Democratic Party chair.
"If elected to serve, I will work tirelessly and lead with unparalleled motivation to achieve the goals of our party to ensure the inclusion of those who have been left behind, protect every voter's rights, lift up new leaders, and grow our Democratic base," Rizzo, the Palm Beach County Democratic Executive Committee chair, wrote Monday morning on her Facebook page.
Rizzo has led the Palm Beach County Democratic Party since 2012.
The position is being vacated by Stephen Bittel, who announced Friday he would step down after less than a year as party chair following POLITICO Florida reporting he had created an unprofessional workplace environment for women.
Judy Mount, currently the vice chair of the party, is expected to be named as the interim head of the FDP after Bittel officially steps down (reportedly later Monday). Mount will serve in that position until a new chair is chosen December 9.
Alma Gonzalez, a member of the Democratic National Committee, a state committeewoman in Hillsborough County and a former treasurer for the Florida Democratic Party, is also prepared to enter the race.
Reports surfaced Friday that Mount was interested in pursuing the position for 2018. She has since taken herself out of the running and is reportedly backing Gonzalez.
Gonzalez works at the Hillsborough County Civil Service Board. She has not responded requests for comment Monday morning.