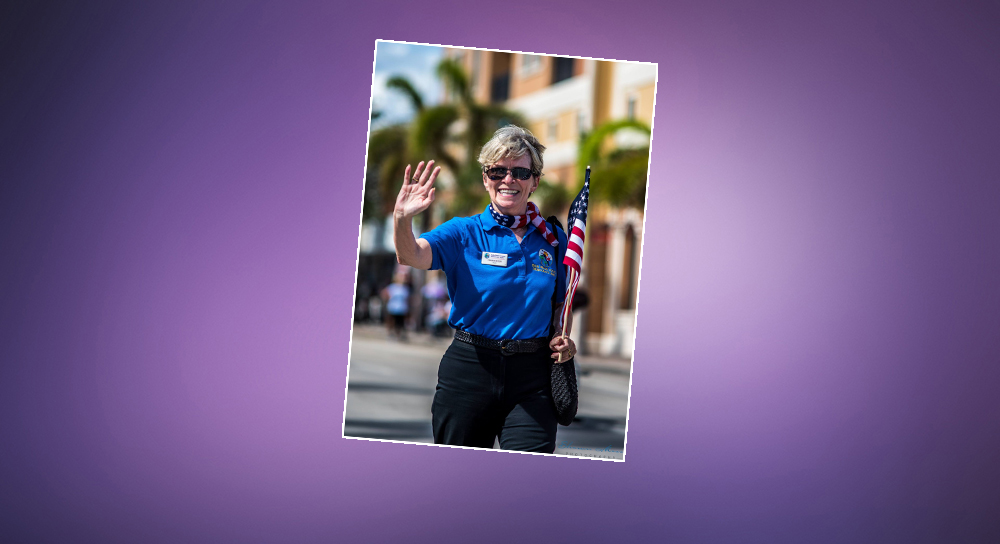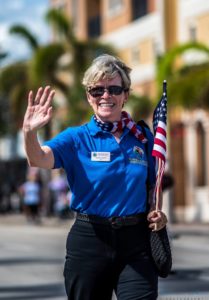 Next month, Florida Democrats will gather to pick up the pieces from the scandal that brought an abrupt and premature end to Stephen Bittel's chairmanship.
Before the Bittel debacle, the Florida Democratic Party did make some headway this year, winning a special election for Florida Senate District 40 and helping Rick Kriseman get re-elected. But that forward motion is threatened by new revelations that rocked the FDP.
It is worth noting though that there is one likely candidate for Florida Democratic Party Chair who has a successful track record of picking up the pieces from a chair who had to resign in disgrace, and having leadership that made the organization thrive: Palm Beach Democratic Party Chair Terrie Rizzo.
"Today, as a proud Democrat, I declare my candidacy for chair of the Florida Democratic Party," Rizzo said in a Facebook post Monday morning. "If elected to serve, I will work tirelessly and lead with unparalleled motivation to achieve the goals of our party to ensure the inclusion of those who have been left behind, protect every voter's rights, lift up new leaders, and grow our Democratic base."
In 2012, Mark Alan Siegel made comments at the Democratic National Convention so inflammatory that he had to step down as chair in the middle of a presidential election, which unexpectedly thrust Rizzo as chair in Florida's third largest county.
Despite the baptism by fire, Rizzo successfully led Palm Beach County Democrats through the rest of 2012 and has served as chair ever since.
After Rizzo took over the Palm Beach party, Democrats did not lose an inch of ground from the scandal that brought down their chair in 2012, and she now serves as head of the Florida Democratic County Chairs Association.
Over the past two decades, Florida Democrats have been notorious for snatching defeat out of the jaws of victory — an explanation for why they have virtually no power in Tallahassee despite Democrats enjoying a voter registration advantage in Florida.
Recent Democratic victories had some rethinking this conventional wisdom, but that was before Bittel was forced to resign.
Who will ultimately be chosen as the next FDP Chair will speak volumes about how far they have really come. Florida Democrats would benefit from choosing Rizzo as their next chair — she has seen this movie before, and is the most well equipped to lead Florida Democrats past this scandal with minimal disruption.
"We need an experienced and steady hand at the wheel," Rizzo said on Facebook. "I believe my work as chair of the Palm Beach Democratic Party, as elected share of all Florida Democratic County chairs and as a current DNC representative from Florida have prepared me well to be that steady hand … I will work with full dedication and commitment for that purpose."
On Monday, FDP Vice Chair Judy Mount announced she will not run, but another emerging contender is Monica Russo, president of the Service Employees International Union Florida State Council.
However, POLITICO Florida reports that since Russo is not a local party official, she is not eligible to run for chair — though there may be a way around that restriction.
As Bittel was urged to run for the chairmanship last year, Miami-Dade Democratic State Committeeman Bret Berlin resigned. As an ally of Bittel, Berlin's move allowed Bittel to become committeeman and therefore eligible for state chair.
Some grassroots party member scoffed at the maneuver, but Matt Dixon notes since none could agree on a candidate to oppose Bittel, he won easily as chair.
As the race heats up, all eyes are now on Sen. Bill Nelson, and who he will support. As Florida's only statewide elected Democrat, Nelson faces a 2018 race — most likely against Republican Gov. Rick Scott.
For any chance of success, Nelson will need the support of the FDP leader, making the selection of chair extremely important.