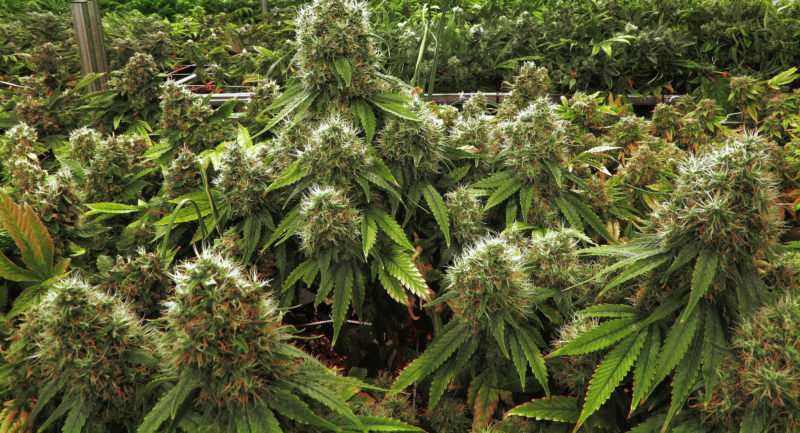 A medical marijuana provider is accusing the Department of Health of dragging its feet on allowing the company to once again sell 'vaping' devices.
Trulieve this month filed a petition for declaratory statement with the department, which regulates medicinal cannabis through its Office of Medical Marijuana Use.
In May, the department told Trulieve to stop selling wire-mesh vape cups filled with whole flower marijuana because they could be too easily opened to get at the product inside.
Regulators were concerned the marijuana would then be smoked, not vaped—short for vaporized. State law allows medical marijuana edibles and vaping, but not smoking.
The petition explains the difference, below:

In its latest filing, Trulieve said it asked regulators this July for approval to sell ceramic vaporizer cups filled with ground marijuana flower. The department "did not act on the application within the time allowed … thus (it is) approved by default," its petition says.
A second application to approve a different vaporizer device is similarly being sat on, and the Health Department "informally declined to recognize" the default OK of the first application under state law, according to the petition.
The department "has no basis to further delay or deny" its official approval of the vaping equipment, Trulieve says.
In 2014, lawmakers passed and Gov. Rick Scott signed into law a measure legalizing low-THC, or "non-euphoric," marijuana to help children with severe seizures and muscle spasms. THC is the chemical that causes the high from pot.
Two years later, voters approved a state constitutional amendment allowing medicinal cannabis. Lawmakers this year approved and Scott also signed an implementing bill, which gives guidance and instructions to state agencies on how to enforce state law.
Orlando attorney and medical marijuana advocate John Morgan, the main backer of the amendment, is suing the state to allow patients prescribed marijuana to smoke it.