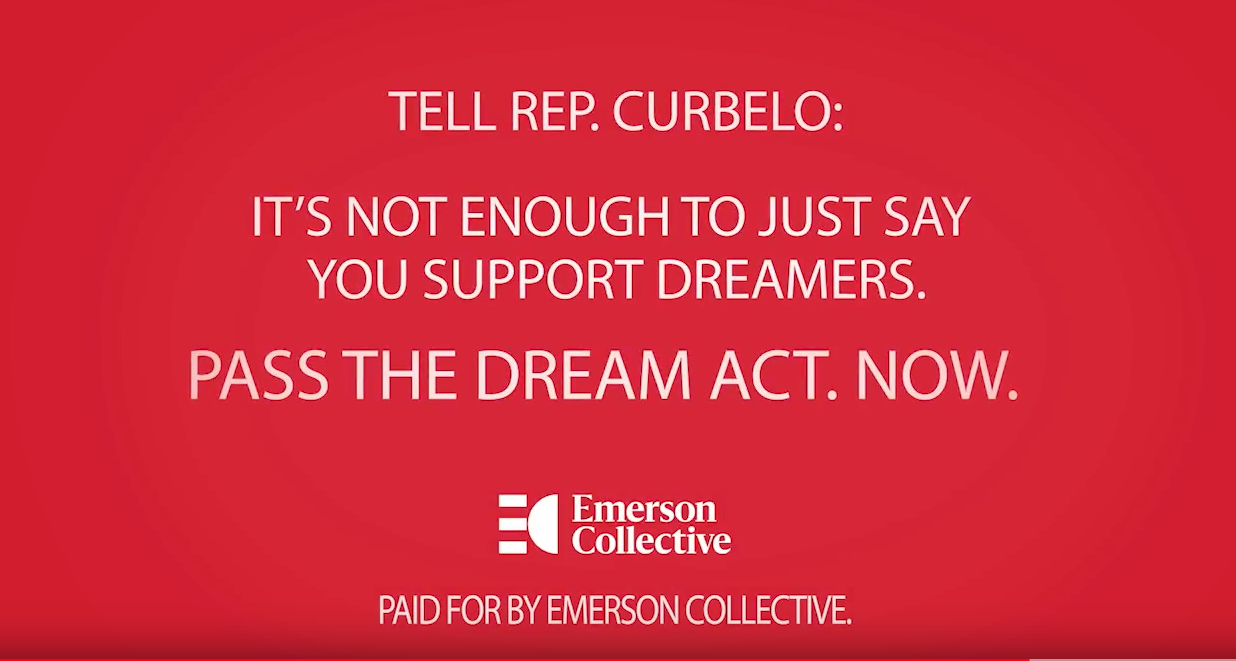 South Florida Republican Congressman Carlos Curbelo is the target of a new TV and digital ad calling on him to pass the DREAM Act.
Curbelo, who is considered one of the most vulnerable House Republicans in the country for reelection in 2018, has introduced his own version of the Dream Act: Recognizing America's Children (RAC).
RAC, if passed, would provide a path to legal status for undocumented immigrants brought to the U.S. as children — which is similar to the provisions of DACA.
The Miami-Dade County representative is one of 17 other Republican members of Congress targeted in the media campaign by the Emerson Collective, the Palo Alto-based organization that invests in both nonprofit and entrepreneurial efforts to bring about immigration and education reform. The group is headed by Laurene Powell Jobs, the widow of Apple founder Steve Jobs.
Among those 17 Republicans is Sen. Marco Rubio.
"Senator Rubio and Representative Curbelo must not turn their backs on Dreamers," said Marshall Fitz of the Emerson Collective. "With more than 32,000 DACA-recipients in Florida, we call on these members of Congress to do the right thing for these young immigrants who are American in all but their paperwork.
"We urge them to stand up and work with their colleagues to pass the Dream Act immediately. More than 100 DACA-recipients are losing their status each day that Congress delays – the human cost is too great to ignore."
Curbelo and more than a dozen other moderate House Republicans held a news conference earlier this month calling for GOP leaders to take action on Dreamers before the holidays.
But the group does not endorse a specific proposal, and Curbelo has yet to sign on the DREAM Act, which is sponsored in the Senate by Illinois Democrat Dick Durbin and South Carolina Republican Lindsey Graham.
Curbelo's reluctance to support that bill has led to friction with Latino Democratic lawmakers over his attempt to join the Congressional Hispanic Caucus.
"They think I have some magical wand or something. Me signing onto that bill is going to have little, if any, effect," Curbelo told POLITICO last week. "A lot of them are taking the approach it has to be this or nothing. I also don't want to be a part of that message because I don't agree with that."
President Donald Trump announced an end to DACA in September, but gave Congress until March to provide a legislative fix.
The issue now is wrapped up in year-end government funding talks, with Democrats and Republicans alike.