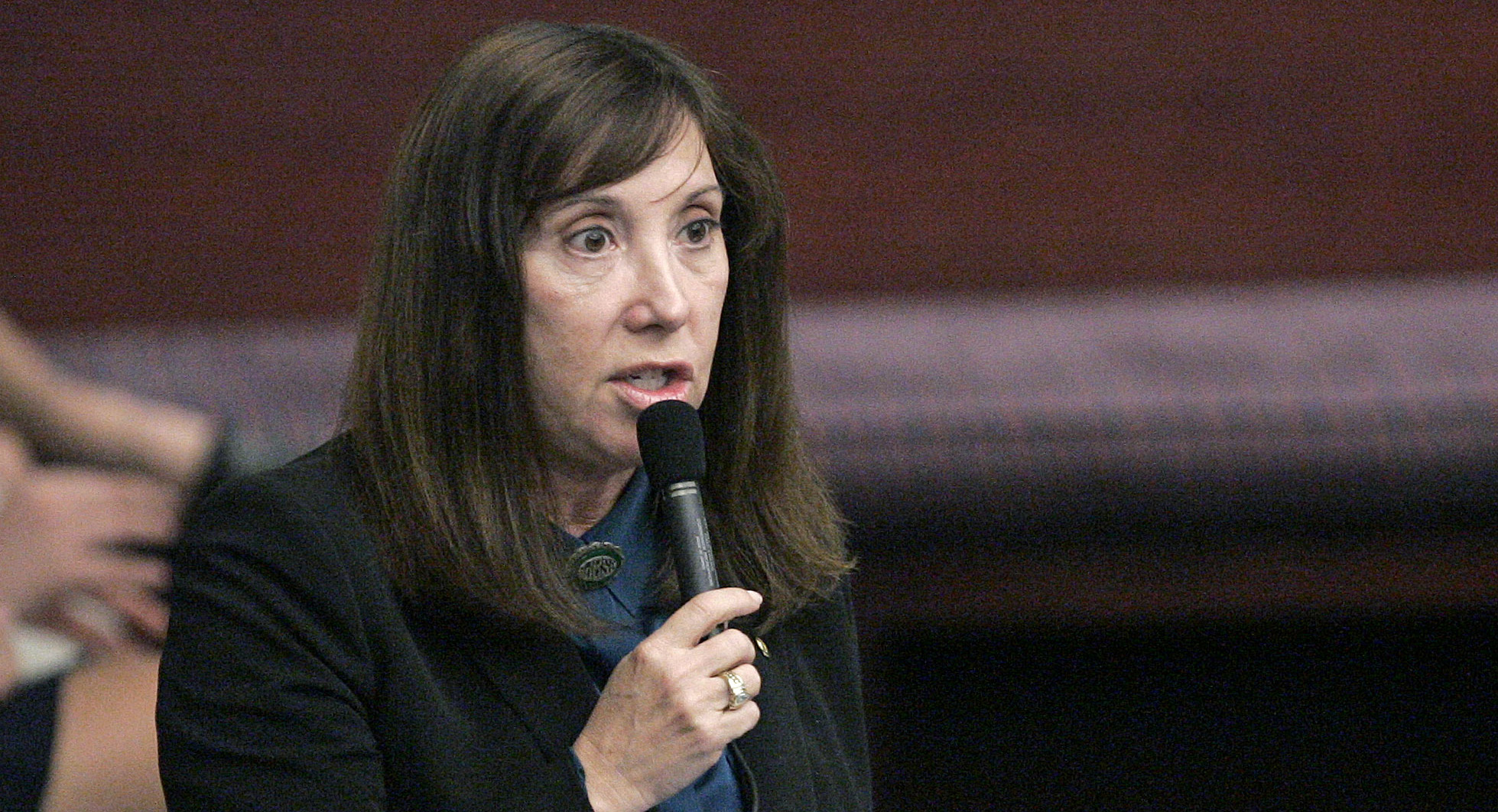 Rep. Lori Berman, a Lantana Democrat, has turned in her resignation letter from the House of Representatives, but it won't become effective till "11:59 p.m. on April 9."
Berman, first elected to the House in 2010, is running in the special election for Senate District 31 to succeed Democrat Jeff Clemens, who resigned after his extramarital affair with a lobbyist was made public.
The special primary election will be held Jan. 30, with a special general election on April 10. The state's "resign to run" law requires elected officials to quit the office they currently hold if the term of another state office they seek overlaps.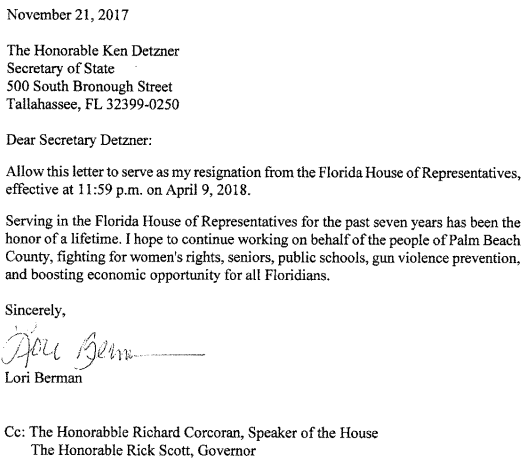 Former state Rep. Irv Slosberg has said he too will run for the open Senate seat. Other Democrats who have expressed an interest in the seat include state Rep. David Silvers and Delray Beach Mayor Cary Glickstein.
The winner of the special election would serve the remainder of the term Clemens' won last year, which runs through Election Day 2020.