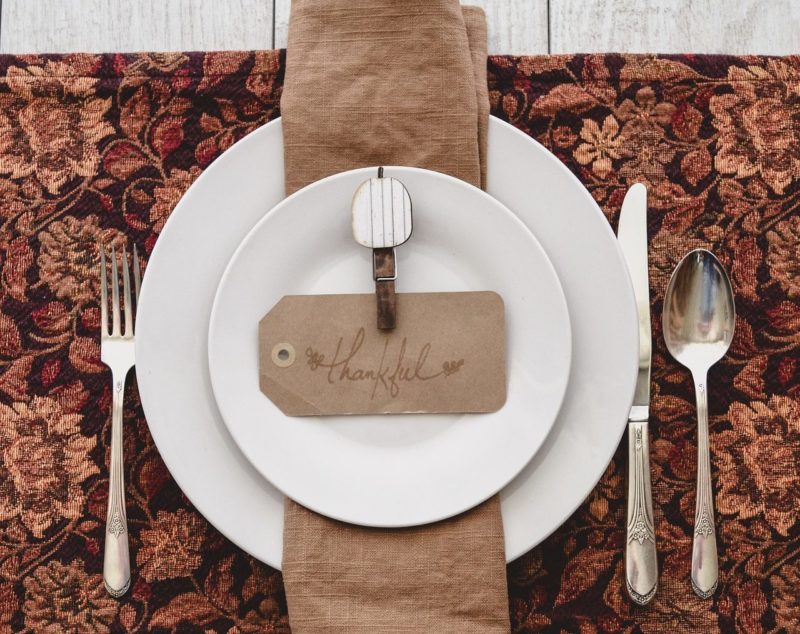 From the soup kitchens of Tallahassee to the conch houses of Key West, from the toniest mansions in Coral Gables to the double wides in Dixie County, people from all walks of life will sit down to celebrate the most American of holidays: Thanksgiving.
"Americans traditionally recognize the 'first' Thanksgiving as having taken place at Plymouth colony in the autumn of 1621," according to MountVernon.org, the website of George Washington's Virginia estate. "The 1621 thanksgiving celebration, however, did not become an annual event."
More than a century later, "Washington issued a proclamation on Oct. 3, 1789, designating Thursday, Nov. 26 as a national day of thanks," it says. "In his proclamation, Washington declared that the necessity for such a day sprung from the Almighty's care of Americans."
But "the 1789 Thanksgiving Proclamation … did not establish a permanent federal holiday," the site adds. "It was not until the Civil War of the 1860s that President (Abraham) Lincoln initiated a regular observance of Thanksgiving in the United States."
Thus we come to the tradition of eating and giving thanks, including by the state's elected officials (and yes, by candidates and players in The Process).

Once God, country, family, and good fortune are given their due, here's what some of the state's most prominent leaders should be grateful for:
Marco Rubio – For the proverbial "second chance." He's finally becoming the influential U.S. Senator he was supposed to be.
Bill Nelson – For the wave of opinion coming that may enable the Democrat to hold off the inevitable challenge to his seat from self-funding, always-on-message Gov. Rick Scott.
Rick Scott – For Nelson, who, despite 17 years in the U.S. Senate, is not well known enough to about half of Florida's voters, according to a recent poll. No wonder Bill keeps inundating us with press releases of all the concerned letters he writes.
Adam Putnam – For the anonymous "POLITICO 6" who have torpedoed Jack Latvala's gubernatorial campaign, giving the Bartow Republican an even wider lane to the Governor's Mansion in 2018.
Jimmy Patronis – For Matt Gaetz muscling him out of a state Senate race a few years back. Now he's the appointed state Chief Financial Officer, with the full faith and credit of the Rick Scott political machine behind him to get elected to a full term in 2018.
Joe Negron – For having just one session left as Senate President. It was a long, bruising road to the presidency, with an extended and nasty battle with Latvala. And since he won the gavel, relations with the House have bottomed out, while several Senators have faced debilitating scandals. Has it really been worth it?
Pam Bondi – For state Sen. Tom Lee's proposed constitutional amendment banning greyhound racing. The term-limited Attorney General regularly brings shelter dogs to Cabinet meetings to get them adopted. Will she make this issue her own as one springboard to her post-2018 ambitions?
Richard Corcoran – For the seemingly hapless Senate, which allows him to ally with Scott when needed to advance his priorities. A post-Session declaration of his own candidacy for Governor is a virtual lock. 
Jack Latvala – For all the donors who gave to his campaign for Governor before the reports of claims of sexual harassment against him came out. No matter how the case against him plays out, he'll have millions of dollars to make others miserable once he leaves the Legislature.
Buddy Dyer – For no term limits as Orlando mayor. How about just chucking the election pretense? Mayor-for-Life, anyone?
Bob Buckhorn – For … , well, the Tampa mayor says he's too busy hunting a serial killer right now to be thankful. We bet he will be thankful once that evildoer is caught.
Brian Ballard – For the gift that keeps on giving: His relationship with President Donald Trump. We'd wager he's … hold on a second, he's signing another client, we'll get back to you.
Vivian Myrtetus – For one million hours of volunteer service in the state after Hurricanes Irma and Maria. The CEO of Volunteer Florida has good reason to be proud, and we should be proud of our fellow Floridians who helped neighbors in need.