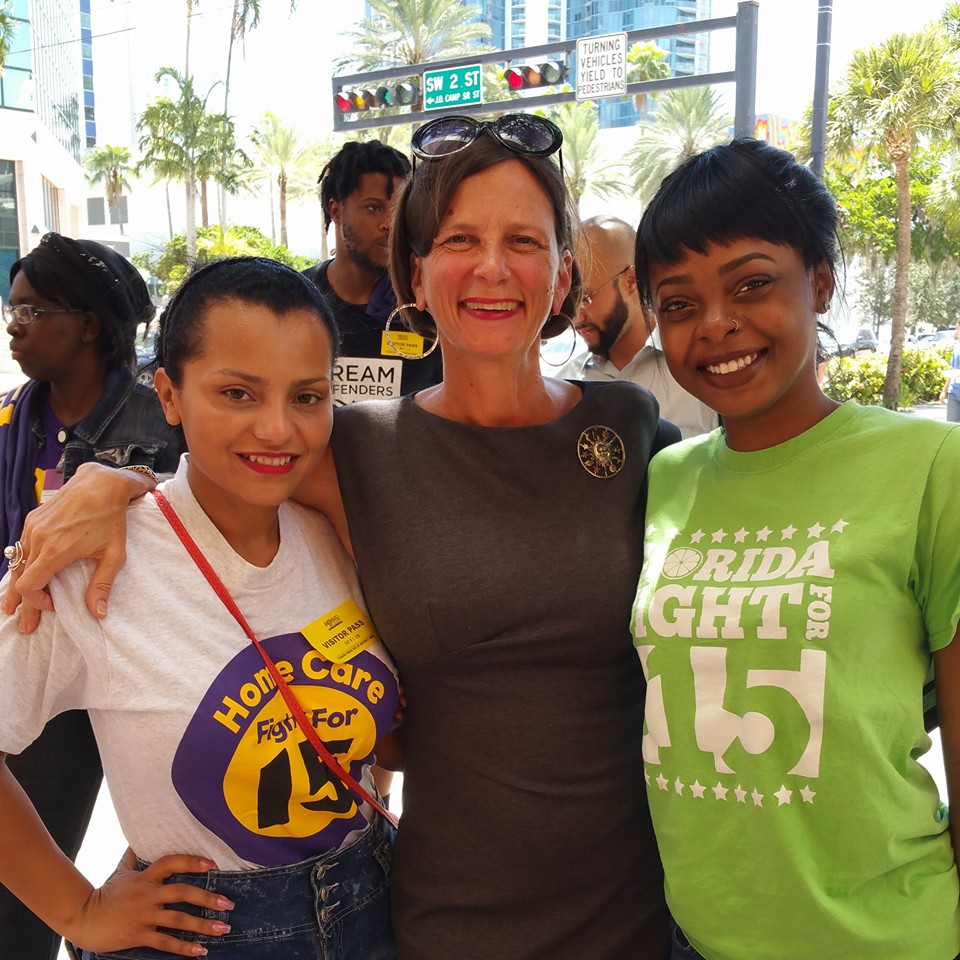 Monica Russo, the current president of the Service Employees International Union (SEIU) Florida and executive vice president at 1199 SEIU, officially declared her candidacy Friday for the Florida Democratic Party chair.
"I have been working in the trenches in Florida for 30 years," Russo wrote on her Facebook page. "A large part of my work has been to organize with workers and grassroots activists who believe in the potential of every Floridian. This work has empowered us to dream and to wage strategic fights to lift up everybody.
"My vision and dream is to continue this work by building a Democratic Party where all of us can feel at home. We need a dynamic and doable plan for our movement that embraces the issues that make Floridians and our communities stronger."
Russo is not a party chair or state committeewoman, which means she does not have an automatic entry into the election for FDP chair, scheduled for Dec. 9. She acknowledged that issue in her statement.
"Currently, the procedure to elect our next chair is closed and exclusive," she writes. "We need an open process that reflects who we are as Democrats — inclusive and welcoming to all Floridians."
The executive committee could amend the rules at the December meeting and open the race up for anyone to run, something that some activists called for last year after now former chair Stephen Bittel had to wrangle his way into becoming a state committeeman to become eligible to run in the state party election.
It was just a week ago that Bittel resigned as chair of the party, following a POLITICO Florida report that he had a history of making demeaning remarks toward women. His resignation was followed just days later by Sally Boynton Brown, the party's executive director. She resigned after coming under fire for defending Bittel in a letter and being accused by two former staffers of "enabling" his misconduct toward women in the workplace, as Florida Politics reported.
Palm Beach County Democratic official Terrie Rizzo, Hillsborough County State Committeewoman Alma Gonzalez are the other two candidates officially in the race. Brevard County DEC Chair Stacey Patel may announce her candidacy Monday.