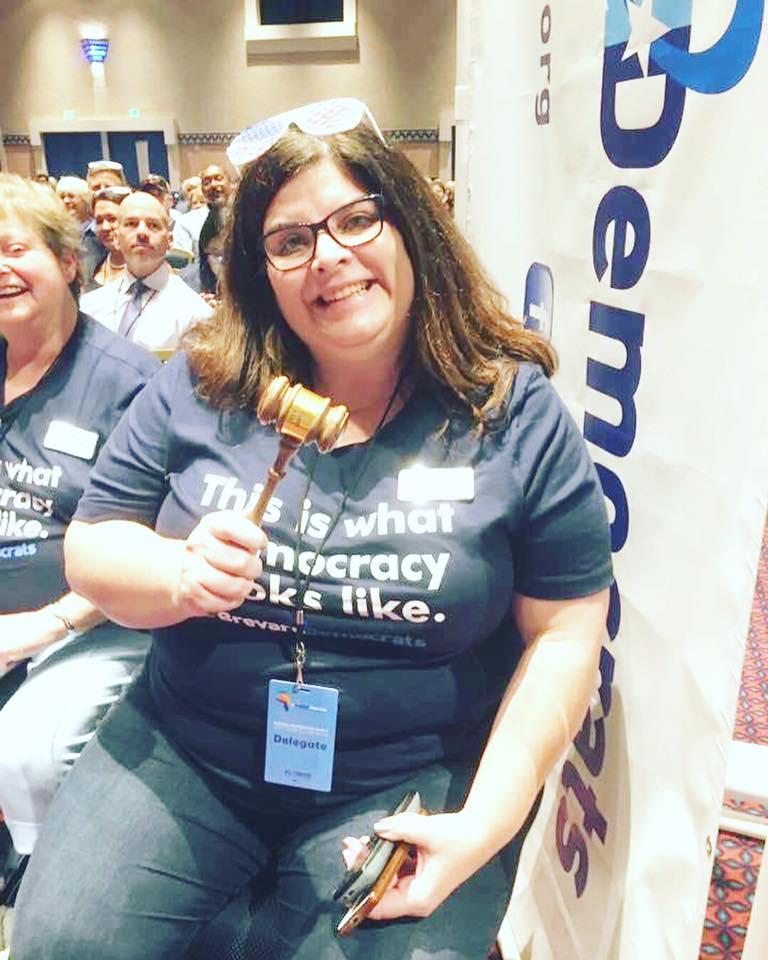 UPDATED:
Brevard County Democratic Executive Committee Chair Stacey Patel is officially a candidate for the Florida Democratic Party Chair.
"We can build a party people can believe in," Patel writes in a post on Medium.com in announcing her candidacy Monday morning. "We can be the party that represents economic, social, and environmental justice for all, but our message must be clear, and we must act in integrity with our words. At our state conference last month, we overwhelmingly passed resolutions supporting guaranteed healthcare as a human right, free public education from pre-K through college or trade school, a living wage and fair compensation for all, investments in environmental protection and renewable energy, restoration of voting rights to former felons, public financing of elections to eradicate the corrupting influence of big money in politics, and other policies that serve the people. Let us turn our resolutions into a people's platform that we can clearly communicate to all Floridians, and that can guide the priorities and decision-making of our party, our candidates, and our elected officials.
A delegate for Bernie Sanders in 2016, Patel told her supporters last week that she would enter the race if she could show sufficient support leading up to the FDP chair election and into 2018.
"WE DID IT!!!!!!," she wrote on her Facebook page Sunday night, previewing her Monday announcement.
"In less than 5 days, with no budget, no plan, no organization but a whole lot of heart, we've come together to raise over $6,000 to support our campaign, and identify 250 monthly donors and 250 monthly volunteers who have pledged to give time & money to support the work of #OurParty upon our election."
Patel originally said that she hoped to raise at least $2,500 to fund a race for the party chair, which will be decided December 9.
There are now four candidates in the race to succeed Stephen Bittel as FDP chair: Patel, Palm Beach County Democratic official Terrie Rizzo, Hillsborough County State Committeewoman Alma Gonzalez and Monica Russo from the State Employees International Union.
Bittel resigned Nov. 17 following a POLITICO Florida report that he had a history of making demeaning remarks toward women.
Two days later, the state party's president, Sally Boynton Brown, alienated some women in the party by saying she never experienced Bittel's behavior and said that she was "heartbroken" women did not feel comfortable coming to her with complaints. She resigned last Monday.
Patel referenced the incident in her statement.
"It is not enough, however, to simply speak our values; we must live them," Patel writes. "Sexual harassment in our own party, for example, diminishes and undermines our efforts to stand up for equal pay, equal rights, and equal access to healthcare for women. In a party that stands for justice for all, we cannot stand silent or be accomplices to the abuses of people with power and money. When we look away, or worse yet, facilitate the misconduct of the powerful, we create the conditions for systemic injustice and oppression. We must create space to speak truth to power."
Patel listed six endorsements backing her candidacy: Santa Rosa State Committeewoman Sarah Coutu and State Committeeman Norman Coutu; Leon State Committeewoman Kathryn Smith; Osceola State Committeewoman Sama Nuzuma; Brevard State Committeewoman Angie Matos; and State Committeeman Sanjay Patel (who is married to Stacey).
Patel was elected as Brevard County Chair last December. Under her leadership, the local party won the state's "Golden Gavel" award for knocking on more doors in local elections than any other local delegation in the state.
She's a graduate of Carnegie Mellon's Heinz School of Public Policy, and boasts more than 20 years of diverse professional experience in organizational transformation, social media fundraising, project management, small business ownership, non-profit leadership and performing arts administration.